---
Album Info
Album Veröffentlichung:
2017
HRA-Veröffentlichung:
29.07.2022
Das Album enthält Albumcover
1

The Reckoning

03:42

2

This Grand Charade

03:43

3

Little Bit of Rust

03:47

4

Cold Night in Santa Fe

03:22

5

Baby's Eyes

02:29

6

(This Ain't) an Original Sin

03:19

7

Through Missing You

03:16

8

Anchors

03:55

9

Angels Wings

04:00

10

17

04:04

11

Young as We Will Ever Be

03:05

Total Runtime

38:42
Info zu Anchors
Will Hoge, der Grammy-Nominierte Americana-Songwriter mit seinem neuen Album »Anchors«. In den USA gingen Will Hoges Alben direkt in Top 50 der Billboard Country Charts (über Thirty Tigers Group). Elf Alben hat Will Hoge bereits veröffentlicht, seit den Neunzigern schreibt, produziert, singt und tourt er.
Sein neuestes Album »Anchors« wurde eingespielt mit einer wahren All-Star-Band mit Drummer Jerry Roe (Emmylou Harris & Rodney Crowell, Darius Rucker), Bassist Dominic Davis (Jack White, Wanda Jackson) und den Gitarristen Brad Rice (Son Volt, Ryan Adams) und Thom Donovan (Lapush, Ruby Amanfu). Seine schwebenden, etwas rauhen Vocals harmonieren bemerkenswert mit der Zeichnung komplexer Charaktere mit echter emotionaler Tiefe in seinen Texten.
Sein Sound lässt sich wahrscheinlich am besten zwischen Bob Seger und John Mellencamp verorten, denn die Szene in Nashville hat sich eindeutig entwickelt, nimmt Popeinflüsse ebenso gerne auf wie die rotzigere Attitüde des Rock.
"Musikalisch pendelt er dabei zwischen knarzigem Heartland Rock, staubtrockenem Country und melodischem Indie Folk, sein letztes Werk kletterte vor zwei Jahren bis auf Platz 15 in der amerikanischen Country-Hitparade, jetzt sollten mindestens die Top 10 drin sein." (Good Times)
"Mit seinem exzellenten neuen Longplayer "Anchors" hat Will Hoge erneut bewiesen, dass an seinem Name kein Weg vorbeiführt, wenn es gilt, das Who-Is-Who der zeitgenössischen amerikanischen Singer/Songwriter-Szene zu benennen. Dieses Werk bietet ein weiteres Mal Leuten Zuflucht, die in der beschriebenen Musik ihr Passion erfüllt sehen! Eigentlich auch prädestiniert dafür, hier mit ganzer Band live vorgestellt zu werden. Wieder mal eine Hogesche Glanzleistung!" (sounds-of-south.de)
Will Hoge, vocals, guitar
Dominic Davis, guitar
Brad Rice, guitar
Thom Donovan, guitar
Darius Rucker, bass
Jerry Roe, drums
Special guest:
Sheryl Crow, vocals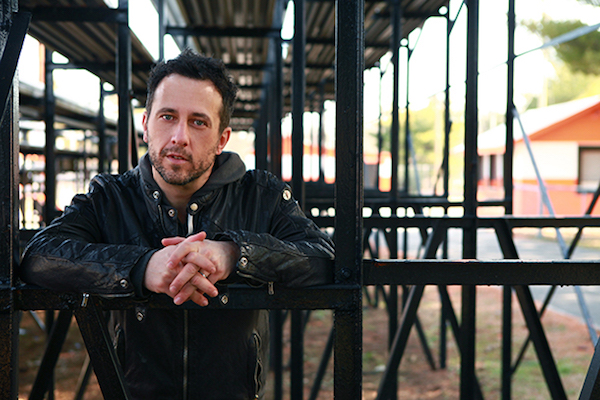 Will Hoge
This Tennessee native songwriter made his name honing a blend of soulful Americana and heartland rock & roll. After spending his childhood in Franklin, TN he left for Western Kentucky University to study history. Music drew him back home, however, and he relocated to Nashville to assemble a band. He issued a live release of the bar circuit in 1999 called All Night Long before signing a deal with Atlantic Records. With the label's support, he recorded his official debut album Carousel in 2000.
In 2003, Hoge released his sophomore studio album called Blackbird on a Lonely Wire and after departing from Atlantic Records, released a series of live albums, brief EPs and the full-fledged studio effort The Man Who Killed Love combined with a relentless tour schedule. Hoge's fourth album, Draw the Curtains was released in 2007, followed by The Wreckage in 2009. Number Seven is Hoge's seventh album and was released in 2011. Hoge has also been a part of other projects including singing background vocals on David Nail's "The Sound of a Million Dreams" and co-writing "Even If It Breaks Your Heart" with Eric Paslay. The song was recorded by Eli Young Band and included on their Life At Best album.
"Took a whole lot of miles to know what I know now," sings Will Hoge on "Growing Up Around Here," the opening track off of his tenth studio album, Small Town Dreams. "I'm kinda proud of growing up around here."
It's been a whole lot of miles, indeed: miles on the road, driving the bus himself from venue to venue since the nineties; miles to and from Nashville writing rooms, where he's spent hours penning songs – some for him, some for others; miles exploring lands outside of his native Franklin, Tennessee, chasing the spirits of his musical heroes. Roads meet, roads split, roads led to home.
Hoge has spent countless years and miles on the road, but he's just recently recorded the magic fans love, on "Solo & Live – December 2015" released in March 2016. Known for his connection with audiences as well as his impressive vocal ability, he recorded the album in December of last year. The collection captures the full experience of Hoge's show – an event that's never predictable. Hoge's unique connection with his fans lies in his ability to stir up somber, acoustic moments in one turn and then spring a hard-rocking, plugged-in number the next. "The magic happens in the unsafe moments," he says. The album showcases songs from Small Town Dreams as well as older entries from his catalog, including crowd favorites "Through Missing You," "Jesus Came to Tennessee" and "When I get My Wings," among others.
An extremely prolific songwriter with ten albums under his belt and countless songs written for others (including a Grammy nomination), Never fitting particularly neatly into a genre box, he's always just made the music that moved him.
Keeping with the recurring theme of days and nights spent on the road, Hoge recently crossed the pond and took his live show to Europe, touring through Scotland and England in the fall of 2015 and again in early 2016, traveling to Spain, Belgium, Germany, Denmark, Sweden, Norway, and the Netherlands. The tour was in support of Small Town Dreams, which Hoge teamed up with Marshall Altman on. The collection of songs paints a vivid snapshot of the American experience.
Throughout everything he does, whether in his live shows or while creating a new album – one thing remains central: the stories. Hoge's ability to tell stories is part of what has made him a vital force in fan's lives who have followed him across the country and seen countless shows – his songs speak to the reality of all our experiences, delivered in a way that is honest, true and ever changing.


Dieses Album enthält kein Booklet