---
Album Info
Album Veröffentlichung:
2019
HRA-Veröffentlichung:
08.08.2019
Das Album enthält Albumcover Booklet (PDF)
Louis Karchin (b. 1951): Jane Eyre, Act I:

1

Jane Eyre, Act I Scene 1: Mr. Rochester!

15:24

2

Jane Eyre, Act I Scene 2: I'm Duly Impressed, Rochester!

19:27

3

Jane Eyre, Act I Scene 3: Come, Man, Buck Up!

11:07

Jane Eyre, Act II:

4

Jane Eyre, Act II Scene 1: No! It Can't Be So!

09:57

5

Jane Eyre, Act II Scene 2: Despite Your Scorched Bark and Scarred Limbs

13:54

6

Jane Eyre, Act II Scene 3: And Thus, As I Hope I Have Demonstrated Clearly

12:13

Jane Eyre, Act III:

7

Jane Eyre, Act III Scene 1: Oh, Where Is Jane, When We Want Her?

24:20

8

Jane Eyre, Act III Scene 2: I Beg of You, Jane

10:07

9

Jane Eyre, Act III Scene 3: Thirty-Six Hours in a Coach

13:18

Total Runtime

02:09:47
Info zu Karchin: Jane Eyre
Over four decades the American composer Louis Karchin has produced a much-admired portfolio of compositions. His one-act opera Romulus (8669030) won numerous accolades. Jane Eyre is his largest project to date, in which he and librettist Diane Osen fashion Charlotte Brontë's beloved novel into a vivid and moving opera cast as a fluid and continuous entity. Karchin's wide-ranging harmonic language and his flair for contrast ensure that the novel's drama, its pastoral elements, and most importantly its characterization are fully developed via arias, monologues, ariosi and a quartet, to create a boldly engaging new work.
Louis Karchin has produced over 90 compositions, and co-founded new music groups including the Orchestra of the League of Composers, the Chamber Players of the League/ISCM (International Society for Contemporary Music), the Washington Square Ensemble and the Harvard Group for New Music. The debut album of his first opera, Romulus (8669030), was hailed as one of the best recordings of 2011 by Fanfare magazine, and a choice of the month in BBC Music Magazine.
This recording features the original cast of the world premiere production in 2016. The title role was sung by soprano Jennifer Zetlan, in which Opera News described her performance as 'nothing short of heroic'. Zetlan was also featured in a recent release of Falla's El amor brujo and El retablo de Maese Pedro with the Perspectives Ensemble and conductor Angel Gil-Ordóñez (8573890).
David Salsbery Fry, bass-baritone
Jennifer Zetlan, soprano
Ryan MacPherson, tenor
Thomas Meglioranza, baritone
Jessica Thompson, soprano
Katrina Thurman, soprano
Kimberly Giordano, soprano
Adam Cannedy, baritone
Jessica Ann Best, mezzo-soprano
League of Composers
Louis Karchin, conductor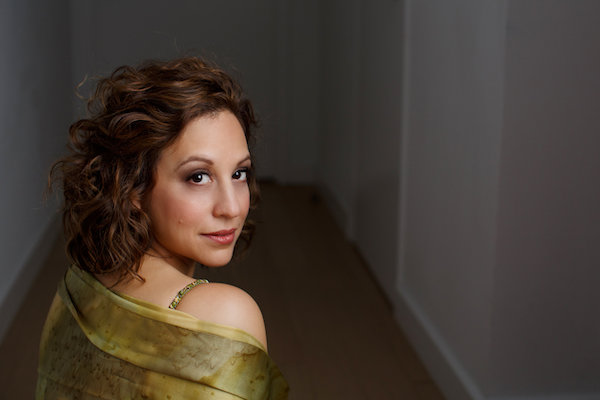 Jennifer Zetlan
is internationally recognized for her artistry and captivating stage presence. She has been seen and heard on opera and concert stages worldwide, as well as recital venues and on Broadway. Last season, Ms. Zetlan created the title role of Rhoda in Rhoda and the Fossil Hunt for On Site Opera, reprised her role in Crossing with American Repertory Theatre at the Brooklyn Academy of Music, reprised her Fanny in the New York premiere of Ricky Ian Gordon's Morning Star, and joined the San Francisco Symphony as Xenia in Boris Godunov. The 2018-2019 season includes her return to the Metropolitan Opera as the cover of Laura Fleet in the New York premiere of Marnie, Carmina burana with the Kansas City Symphony, Fauré's Requiem at St. John of the Divine, Ginsburg in Scalia/Ginsburg with Opera Delaware, and the title role in Ellen West with Opera Saratoga.
In the 2016-2017 season, Ms. Zetlan made her European debut with the Staatstheater Stuttgart in Purcell's The Fairy Queen, created the title role in the world premiere of Jane Eyre by Louis Karchin with Center for Contemporary Opera, (studio recorded for Naxos), and concluded a run of Fiddler on the Roof (directed by Bartlett Sher) on Broadway. On the concert stage, she performed Kaija Saariaho's Lonh with the New York Philharmonic at the Park Avenue Armory, sang Woglinde in Das Rheingold with the New York Philharmonic, sang the soprano solos in Bruckner's Te Deum and Mozart's Mass in C minor with Oratorio Society of New York at Carnegie Hall and on tour in Uruguay, and was heard at Carnegie Hall as a celebrated alumna of Mannes College of Music in their Centennial Celebration concert. She was also heard in recital with pianist David Shimoni and composer Ricky Ian Gordon and was seen in Charlottesville Opera's new production of Oklahoma! as Laurey.
Known for her passion for contemporary music, Ms. Zetlan has been featured in the premieres of numerous American operas including Ned Rorem's Our Town (Aspen Music Festival and Juilliard Opera Center), Crossing (Matt Aucoin, ART), Steven Stucky and Jeremy Denk's The Classical Style (Ojai Festival and Carnegie Hall), Morning Star (Ricky Ian Gordon, Cincinnati Opera), Nico Muhly's Two Boys (The Metropolitan Opera), Nico Muhly's Dark Sisters (Gotham Chamber Opera and Opera Philadelphia), Daron Hagen's Amelia (Seattle Opera), David Diamond's Six Arias from The Noblest Game (Seattle Symphony), and Louis Karchin's Jane Eyre. Other contemporary works include The Tempest Songbook (Purcell-Saariaho) with Gotham Chamber Opera, Ligeti's Requiem (American Symphony Orchestra), Golijov's 3 Songs for Soprano (Lexington Philharmonic), Tavener's Requiem (St. Ignatius Loyola with Kent Tritle conducting), and Richard Ayres' In The Alps with Alarm Will Sound for which the New York Times called her "flawless."
At the Metropolitan Opera, Ms. Zetlan has been seen in productions of War and Peace (2nd French actress), Boris Godunov (Xenia), Le nozze di Figaro (bridesmaid), Macbeth (bloody child), and Two Boys (Rebecca). Favorite notable roles elsewhere include Gilda in Rigoletto (Seattle Opera and Crested Butte), Musetta in La bohème (Princeton Festival, Seattle Opera), Woglinde in Das Rheingold and Götterdämmerung and The Forest Bird in Siegfried (Seattle Opera), Pamina in Die Zauberflöte (Ash Lawn Opera, Nashville Opera), Sardula in The Last Savage (Santa Fe Opera), Madeline in The Fall of the House of Usher (Nashville Opera), Laoula in L'étoile (New York City Opera), and Nannetta in Falstaff (Juilliard Opera Center), among others.
Ms. Zetlan is a committed performer of orchestral works, and has performed with the New York Philharmonic, Milwaukee Symphony Orchestra, St. Paul Chamber Orchestra, Lexington Philharmonic, the Indianapolis Symphony, American Composers' Orchestra, Juilliard Orchestra, Omaha Symphony, Baltimore Symphony, National Chorale and has been heard at Carnegie Hall with Oratorio Society of New York, Musica Sacra, Alarm Will Sound, American Symphony Orchestra, MasterVoices and the New York Youth Symphony. Recognized as a unique recitalist, Ms. Zetlan was selected as a Marilyn Horne Foundation artist; she was heard in recital with her husband, pianist David Shimoni at Christ and St. Stephen's Church in New York City as well as at Carnegie Hall's Zankel Hall. Ms. Zetlan was awarded The Juilliard School Vocal Arts Honors Recital in Alice Tully Hall in 2012 also with Dr. Shimoni. The duo has given recitals for the Golandsky Institute, Foothills Music Festival, and the Artist Series of Sarasota. Ms. Zetlan has also given recitals with pianists Martin Katz and Ricky Ian Gordon and has released her first solo album in collaboration with Mr. Gordon at the piano.
David Salsbery Fry
Widely praised for his skills both as a singer and as a nuanced and subtle actor, David Salsbery Fry seized the spotlight when he stepped in as Mosè in Mosè in Egitto for a four-performance run with New York City Opera in 2013 on very short notice. In his review for The Associated Press, Ronald Blum said, "With noble stature and flowing bass-baritone, Fry's Moses had a world weary and endearing quality ..."
Possessed of virtuosic technique and a wide vocal range which gives him command of both the bass and bass-baritone repertoires, Mr. Fry plunged down to contra G (49 Hz) for his performances of Ogro in Gotham Chamber Opera's production of Montsalvatge's El gato con botas. Other notable engagements from the past few seasons include Osmin in Die Entführung aus dem Serail for St. Petersburg Opera, Seneca in L'incoronazione di Poppea and Hobson in Peter Grimes for Aspen Music Festival, Don Basilio in Il barbiere di Siviglia for Vero Beach Opera, Truffaldin in Ariadne auf Naxos at Tanglewood, Arkel in Pelléas et Mélisande and Sarastro in Die Zauberflöte in Tel Aviv, his Mostly Mozart debut in Stravinsky's Renard, and Olin Blitch in Susannah with Opera at Rutgers.
Mr. Fry is a tireless advocate for new music; in the 2016-17 season alone he created roles in three world premiere opera productions: Scott Wheeler's Naga, Louis Karchin's Jane Eyre, and Chaya Czernowin's Infinite Now, selected as "World Premiere of the Year" in the 2017 Opernwelt critics survey. Of David's performance in Infinite Now, Andreas Falentin wrote, "The young bass David Salsbery Fry thrilled with his extremely sensual and almost impossibly deep tones." He has performed in four workshops for The Metropolitan Opera, and premiered several solo and chamber works, including the song cycle ten songs of yesno by Osnat Netzer.
Mr. Fry studied at Juilliard, the University of Maryland, and Johns Hopkins and apprenticed with The Santa Fe Opera. He is the grand prize winner and reigning laureate of the Bidu Sayão International Vocal Competition. His recordings are available from Albany, BMOP/sound, Navona, Naxos, New World Records and WERGO. David is a proud member of the American Guild of Musical Artists (AGMA), and serves his union as a member of the Board of Governors and as Vice Chair of the New York Area Committee.
Ryan MacPherson
is one of the most in-demand young tenors of this generation. With a vast and growing repertoire, he is well-known for his captivating stage presence and his expertise with modern and contemporary music. During the upcoming 2010-2011 season Mr. MacPherson will reprise the role of Alfredo in La Traviata at Opera Santa Barbara and Opera Tampa, a role he debuted to great acclaim at Glimmerglass Opera in 2009. This season will also see him return to Toledo Opera where he will perform as Tom Rakewell in The Rake's Progress as well as appearing on the concert stage with the Rochester Philharmonic in Handel's Messiah. A house favorite with Portland Opera, he debuted as Peter Quint in The Turn of the Screw in the spring of 2009 and returned last season to perform two roles, Ferrando in Cosi Fan Tutte and Heurtebise in Philip Glass' opera Orphée which has been made into a commercial recording.
Other highlights from Mr. MacPherson's 2009-2010 opera season included a debut with Nashville Opera as the Duke in Rigoletto, a return to Lyric Opera Dublin as Pinkerton in Madama Butterfly and a return to Central City Opera as Pluto in Orpheus in the Underworld. On the concert stage he triumphed in Handel's Messiah with the Baltimore Symphony Orchestra, in Verdi'sRequiem also in Baltimore, and in Beethoven's Ninth Symphony with the Lincoln Symphony.
Mr. MacPherson's 2008-2009 season began with the role of George HancockMargaret Garner with Michigan Opera Theatre. He also performed the roles of Tamino in The Magic Flute with Florentine Opera and the title role in Candidewith Toledo Opera. In the summer of 2008 he made his debut with Glimmeglass Opera, stepping into the role of Luzio in one of Wagner's earliest operas, Das Liebesverbot.
He has toured the nation twice with San Francisco Opera's Western Opera Theatre Tour; once as Alfred in Die Fledermaus and again as Ferrando in Cosi Fan Tutte. He also created the roles of Reporter and Cardinal O'Connoll for the world premiere of Anton Coppola's Sacco and Vanzetti for Opera Tampa. Other performance highlights include Roderigo in Otello with Opera Theatre of St. Louis and Opera Omaha, Rinuccio in Gianni Schicchi with the Metro Lyric Opera of New Jersey, and Sam in Susannah at the Aspen Music Festival. Mr. MacPherson made his Carnegie Hall and Kennedy Center debuts creating the role of Meriwether Lewis in Michael Ching's new opera Corps of Discovery. Mr. MacPherson's oratorio engagements have included Stravinsky's Renard, Ravel's L'enfant et les Sortilèges, Haydn's Lord Nelson Mass, Mozart's Vesperae Solennes De Confessore and Requiem, and Handel's Ode On St. Cecilia's Dayand Messiah.
As graduate student of Yale University, Ryan MacPherson performed the roles of Rodolfo (La Boheme), Vaudemont in Tchaikovsky's Iolanta, Fenton(Falstaff), Ein Soldat (Der Kaiser Von Atlantis) and Eisenstein (Die Fleidermaus). Prior to his studies at Yale, he attended the University of Missouri-Columbia, and was heard as Sam (Susannah), Tony (West Side Story)and Whizzer (March of The Flasettos).


Booklet für Karchin: Jane Eyre