---
Album Info
Album Veröffentlichung:
2018
HRA-Veröffentlichung:
07.06.2018
Das Album enthält Albumcover
Luca Marenzio (1553-1599):

1

Come inanti de l'alba

05:19

2

Qual vive Salamandra

03:02

3

Dolorosi martir

04:51

4

Questa di verd'erbette

02:22

5

Occhi lucenti e belli

03:14

6

Scendi dal paradiso Venere

03:47

7

Due rose fresche

03:29

8

Non vidi mai dopo notturna pioggia

03:43

9

Zefiro torna e 'l bel tempo rimena

06:12

10

Crudel, perché mi fuggi

03:08

11

Fuggito è 'l sonno

04:19

12

O fere stelle

03:07

13

Senza il mio sole

06:29

14

Liquide perle

03:17

15

O verdi selve

03:43

16

Cruda Amarilli

06:38

17

Solo e pensoso

07:33

18

Crudele, acerba, inexorabil morte

04:07

Total Runtime

01:18:20
Info zu Marenzio: L'amoroso e crudo stile
Klassische Ausgewogenheit: Luca Marenzio war in den letzten zwei Jahrzehnten des sechzehnten Jahrhunderts der hervorragendste Vertreter der hohen Kunst des Madrigals. Während der Stil seiner frühen Werke als leicht, fließend und transparent bezeichnet werden kann, nimmt Marenzio in seiner Reifezeit eine komplexere, introspektive Haltung ein, die ihn zum emblematischsten musikalischen Exponenten der Melancholie der Spätrenaissance macht.
L'amoroso & crudo stile vereint einige der schönsten Madrigale Marenzios, wobei das Ziel verfolgt wird, die intimsten expressiven Facetten einer Musik wiederzugeben, die von außergewöhnlicher Schönheit und intensiver Menschlichkeit gekennzeichnet ist.
Mit der emotionalen Intensität und dem tiefen Respekt vor dem poetischen Text, durch die sich das Ensemble auszeichnet, nimmt RossoPorpora in dieser Debüt-Aufnahme seine persönliche Erforschung und Zelebrierung des Madrigals, dieser frühen und noch immer unübertroffenen Darbietung der italienischen musikalischen Identität, in Angriff.
RossoPorpora Ensemble
Walter Testolin, Leitung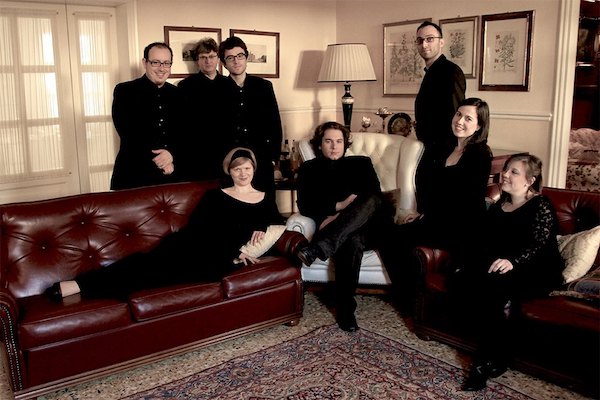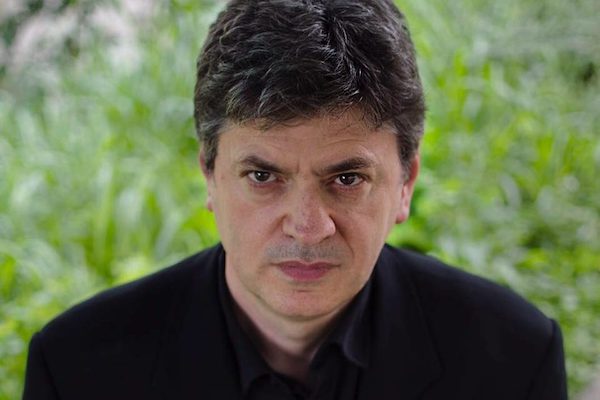 RossoPorpora Ensemble
is made up of young musicians who want to learn and retrieve the Italian and European Renaissance and Baroque repertoire through a philological study of historical documents and historically informed performance practice.
Since 2011 the group has the direction of Walter Testolin.
With a variable staff, the ensemble can deal with the sacred and secular repertoire to the real parts and the larger choral and instrumental repertoire. The group's intention in also to recover the structure of music chapel of the Renaissance.
The ensemble has performed several programs: the oratorio "Membra Jesu Nostri" by D. Buxtehude, the "Lecons de Tenebres pour le mercredi saint" by F. Couperin, many program with madrigals by composers such as Frescobaldi, Schutz, Marenzio, De Wert, Monteverdi and Gesualdo, a program focused on the European baroque choral repertoire with the "Stabat Mater" by D. Scarlatti, the double choir motet "Komm, Jesu, Komm" by J. S. Bach and Anthems by H. Purcell.
The ensemble has participated in several Italian festivals: Universi Diversi 2011 (Padova), Pavia Barocca 2012 (a project reserved for youth ensemble), Invaghite note 2012 (Turin), Cori a Palazzo 2012 (Mantua), Spazio & Musica 2012 (Vicenza).
The madrigal ensemble began in 2012, with the festival Spazio & Musica of Vicenza, a three-year project to study the development and dissemination of the madrigal in Italy between Renaissance and early Baroque.


Dieses Album enthält kein Booklet