---
Biographie Negroni's Trio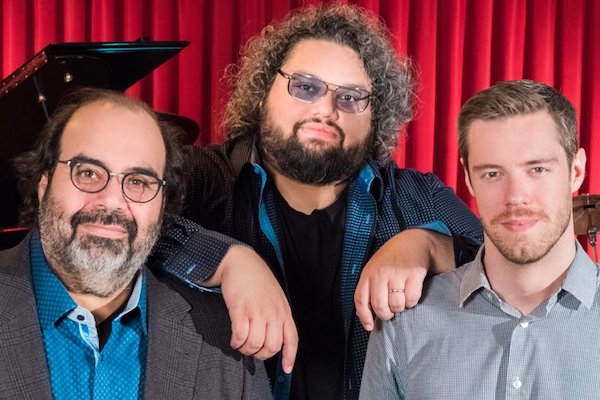 Negroni's Trio
From the southern coast of Puerto Rico, amidst the Caribbean blue ocean waves and the tropical breezes, comes José Negroni, a humble pianist and composer of an outstanding musical creativity, mixing his original classical melodies with tantalizing fusions of jazz and latin rhythms. His group, Negroni's Trio, equally brings this personality to the many world stages where they have captivated the hearts of so many audiences.
Born in the beautiful Caribbean island of Puerto Rico, in the southern quaint town of Juana Diaz, Negroni fulfilled his early adult years educating young promising talents to the world of music. Today, years later, this has endured more than he or anyone can imagine. Negroni continues to find the space to devote his time between concert tours, productions and presentations, to give back to what others once gave him, his music. Simple at heart, but solid as a rock, is his dedication to the ongoing musical concept of his world known jazz group, Negroni's Trio. Together with his protégé and son, Nomar Negroni, an incredible young drummer, with his concise vigor, muscle and groove and a flair for showmanship, and a graduate of the reputable Berklee College of Music, they make music. And Josh Allen, another young studied musician, from the famed Frost School of Music at the University of Miami, with his wonderful and subtle acoustic bass, the trio has been able to mesmerized jazz with classical and latin rhythms, like only it can.
Its fair to say why Negroni's Trio is a three time Latin Grammy nominee group, simply because of their style, musical surprise and unique creativity. In fact, Jose Negroni has been proficient and respected in classical symphonic and world music stages. Diversity and style has been one of his many musical trademarks. Because of his clear understanding of the musical world, with its science and defining details, Negroni was able to successfully direct the publishing department at Sony Music in the United States, for more than a decade. Thus, as a successful Composer, Performer, Producer and Executive, he has been able to grasp and understand fully the scope of the music industry, with its trends and changes, its ups and downs, maybe making him that more pragmatic to it all, including his music.
For more than two decades, Negroni's Trio has presented their tremendous musical outburst in world stages. At The Heineken Jazz Festival in Puerto Rico, The Jukarta Jazz Festival in Indonesia, as well as in other important venues throughout the United States, Japan, Spain, Italy, South America, the Caribbean and Latin America. Incidentally, the world famous and New York's own, Blue Note Jazz Club, has made Negroni's Trio their guest.
As the many master performances of Negroni's Trio continue to write yet another chapter, they achieve a truly amazing combination where jazz, classic lyricism and Afro Latin punches, merge. The audiences are captivated by their incredible renditions. A disciple of the salsa legend Papo Lucca, Negroni remembers his early days as a teacher in the Music Conservatory in Puerto Rico for more than sixteen years. It is a time he continues to remember deep in his heart and music. During the 1980's, he established a successful career as one of Latin America's best musical directors, producer and pop music arrangers, and was also almost always on tour as pianist and musical director of the biggest international latin sensations of those golden years.
His first album, Naturaleza / Nature (2003), in Universal Music Latino, combines progressive jazz elements, pop and latin music, and it gives homage to the spirit of his native island. Since its release, Naturaleza / Nature, has achieved places on the charts of jazz and new age radio stations, throughout the United States of America. Others included Negroni's Trio LIVE!, Father and Son on the Cacao Label, Just Three, Negroni's Trio Tres Palabras, LIVE!, On the Way and Piano+9 on the Sony Latin Record Label. His second album, Piano/Drums/Bass (Universal Music Latino), was nominated in the category of Best Latin Jazz Album for the Latin Grammy (2005) and achieved the place amongst the top fifteen on the charts (Jazz Week Charts, USA). This album combines classic and Afro Caribbean elements, bass lines with great rhythmic sense, piano vamps and brilliant percussion solos. With airplay in more than 370 radio stations worldwide, Negroni's Trio has received considerable international ovations since his album releases in the United States. They have reached the top charts in Japan, Spain, Argentina, England, Greece, Uruguay, Indonesia and Mexico.