---
Biographie Thunder And Lightning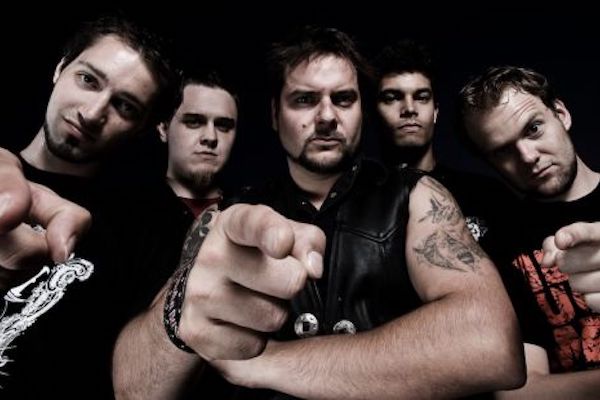 Thunder And Lightning
Hart aber dennoch melodisch, Old-School aber keine verschlossenen Traditionalisten – das sind THUNDER AND LIGHTNING aus Berlin.
Klassischer und aggressiver Gesang, rifflastige Gitarren, filigrane Soli und treibende Drums machen THUNDER AND LIGHTNING zu einer Liveband, welche sich das Publikum nicht so schnell entziehen kann. Das Quintett existiert seit 2004, 2005 erschien das Debut "Gathering Strom" und 2006 der Nachfolger "Written In Stone", welches in diversen Reviews der Band überragendes Songwriting und enormes Potenzial bescheinigte.
Sänger Norman Dittmar stieß 2007 zur Band und stellte durch sein unglaubliches Gesangsspektrum eine enorme Bereicherung für die Band dar.
2008 bildete sich durch Neuzugang Steve Mittag an den Drums ein Line-Up, was es möglich machte, die Songs auf ein neues Level zu heben – nun konnte die Band um Kopf Marc Wüstenhagen der Metal Szene ihre Version des Power / Heavy Metal mit modernen Einflüssen bieten.
Das erste Album mit dem neuen Lineup "Purity" wurde im Oktober 2008 veröffentlicht und brachte in der Szene und in der Presse erstklassiges Feedback ein.
Im August 2009 spielte die Band als Support der New Yoker Hardcorelegende PRO-PAIN im Berliner Columbia Club. Ende des Jahres unterschrieb die Band einen Vetriebsvertrag mit Hammersound Records. Die neuste Langrille "Dimension" wurde von Mastermind Marc Wüstenhagen, der schon mitrenomierten Bands wie POSTMORTEM und WAR FROM A HARLOTS MOUTH zusammengearbeitet hat, in den Dailyhero Studios Berlin endgefertigt. Die Veröffentlichung von "Dimension" erfolgte am 7. Mai 2010. Nach Shows in ganz Deutschland unter anderem dem Rock In Schroth Festival, Supportshows für THE SWORD und Festivals in Österreich und Polen eröffneten THUNDER AND LIGHTNING im Dezember 2011 den Abend für die deutsche Heavy Metal Legende GRAVE DIGGER im K17 in Berlin.