---
Biographie John Calvin Abney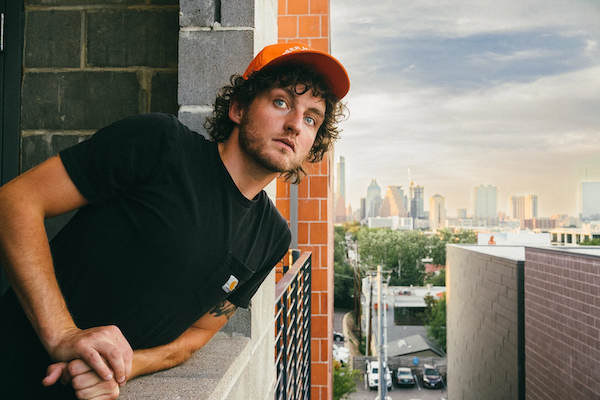 John Calvin Abney
is becoming a household name in and out of the Oklahoma music scene. Abney has paid his dues with hard work and self-promotion of his music and his brand. He self-released multiple EP's starting with Without Wax Demos in 2012. This was the beginning of John becoming more than just a musician in a band to becoming a singer/songwriter with his own style of music. In 2014 he put out another EP titled Empty Candles, and in 2015 JCA released another EP, Vice Versa Suite. While Abney was busy with his own projects, he was also busy working on an album with Oklahoma singer/songwriter and friend, John Moreland, titled High on Tulsa Heat. Abney would soon be working on his first full length production next.
The singer/songwriter spent 2015 releasing his studio debut, Better Luck from Foolish Philosophy. The album was recorded in a nine-day span at Tiny Telephone, San Francisco, California. The album consisted of a six song A side and a five song B side and really showed off the musical talents of John Calvin Abney. Abney provided vocals, acoustic guitars, harmonica, piano, pump organ B3, harmonium, glockenspiel, Moog bass, electric guitars, synthesizers, and percussion on this production. The album is one that cannot be ignored if you want to follow the path of JCA and his development into a stand-alone, top notch, singer/songwriter.
2016 would bring with it the second full length release from John Calvin. Far Cries and Close Calls, produced on Tulsa's own record label Horton Records was limited to one-hundred, blue vinyl copies. The album consisted of a five song A side and five song B side. Both sides of this album were and are absolute fire. This album is a sophomore continuation from the debut album that shows Abney's further development in his writing style and his ability to be diverse while having the ability to craft a song around a mean hook. JCA is a currently a master songwriter, and these EP's and Full-length albums have helped shape him into one of the best. But, repetition is key for JCA. "I just write a lot. I write a lot. Just wherever I am, I always have a notepad or like something in my pocket to write on. It's weird, I just do it all the time. … I write like I bite my nails. I just sketch quips and little lines, and if I get an idea, I either record it in my phone or I write it in a steno pad or scrawl it on a napkin or a matchbook or something. My back of my hand. … I kind of find inspiration in damn near everything since I'm always moving"-Abney.
John Calvin spent much of 2017 on the road with his good friend John Moreland playing alongside on guitar or keys. He also spent some time playing solo gigs across the country playing both new and old pieces of material. 2017 was a time for Abney to play music and continue his disciplined style of writing. 2018 would bring Abney's best studio album to date, Coyote.The album was recorded at Fellowship Hall Sound in Little Rock, Arkansas and was released in May of that year on Black Mesa Records. Once again, John showed off his musical talents by playing most of the instruments on the production. JCA wrote a ten-song masterpiece that has flown under the radar by most. But, those of us that are familiar with this album know just how special it really is to his fans and to John himself. I encourage you to go through the discography of John Calvin Abney and listen to the magnificent progression from the cassette recordings in his bedroom, to the full-length studio albums. Any fan of any genre of music will appreciate the journey off John Calvin Abney and the master musician that he has become.