---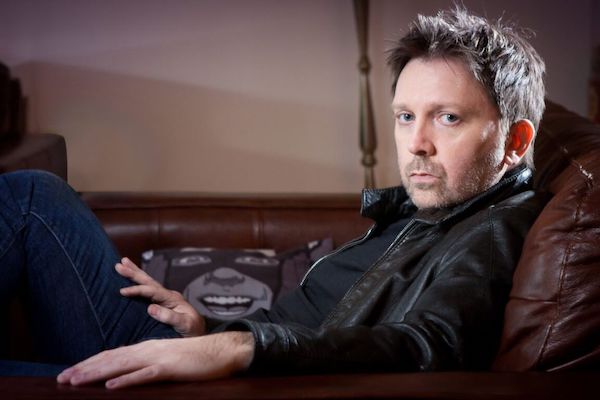 Paul Draper
Playing smart hard rock with an ambitious outlook that found room for prog and glam influences, Mansun were a surprise success story on the British rock scene of the '90s. Draper was born in Liverpool, England on September 26, 1970, and began playing guitar when he was 15. Draper was attending Thames Polytechnic when he met Steve Heaton and Carlton Hibbert. The three formed a band called Grind; they released a 12" single, "Thought" b/w "The Dying Man," in 1991, but it wasn't a hit and the group soon split up. However, Draper and Hibbert would cross paths again when they joined forces with Dominic Chad, Stove King, and Mark Swinnerton to form Grey Lantern in 1995. Within months, the group had changed its name to Manson, and they independently released a debut single, "Take It Easy Chicken," that had several major labels bidding for their services. After signing with Parlophone, Manson became Mansun, reportedly due to threatened legal action from Charles Manson.
In early 1997, Mansun released their debut album, Attack of the Grey Lantern, which quickly rose to number one on the U.K. album chart (knocking Brit-pop heroes Blur out of the top spot), and the cult heroes became bona fide rock stars, at least in England. After Mansun's eclectic and ambitious second album, Six (1999), was a commercial disappointment, the band streamlined its sound on 2000's Little Kix. While working on their fourth album, Draper was diagnosed with a rare form of cancer known as bowenoid malignancy. Draper responded well to chemotherapy, but by the time he was healthy enough to return to work on the project, Mansun had broken up and the album was scrapped. (With Draper's participation, some of the tracks from the unfinished fourth album appeared on the 2004 box set Kleptomania.)
After Mansun announced their breakup in 2003, Draper initially maintained a low profile in the music business. He co-wrote and co-produced a 2006 single for Skin, vocalist with Skunk Anansie, and returned to the producer's chair for "Greyhounds in the Slips," a digital single released by The Joy Formidable. Draper also spent several years working with singer and composer Catherine A.D. on a project called The Anchoress, with their first single appearing in 2014. In 2013, during a radio interview, Draper announced he had recorded demos for a possible solo album and that he might make them available to fans if they were interested. The response was strong, and several fans went so far as to create social media pages lobbying for the release of Draper's recordings. In 2014, Draper appeared at a Mansun fan convention, and those in attendance heard a new track from him, "Feeling My Heart Run Slow." Two years later, Draper announced that he had signed with Kscope Records, and that he would be bringing out his first solo release, EP One, in June 2016. He returned in the summer of 2017 with his first full-length effort, Spooky Action, recorded with Catherine AD (The Anchoress) and longtime Mansun collaborator P-Dub. Draper embarked on a nationwide tour in support of the album, featuring Catherine AD as part of the live ensemble.