---
La Note Brève & Simon Gallot
---
Biographie La Note Brève & Simon Gallot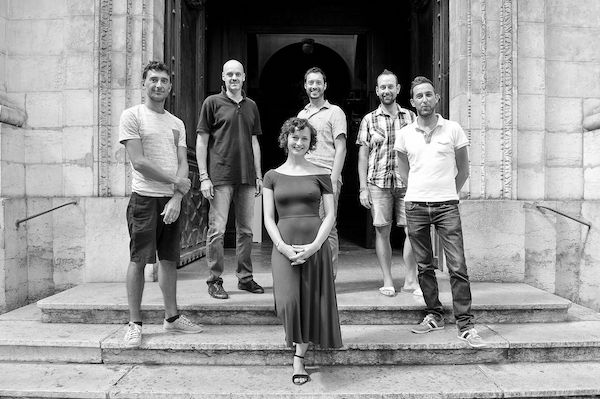 La Note Brève
is an early music ensemble, made up of a close-knit group of singers and musicians specialising in this repertoire. Born in 2007 from a desire to promote the music of the Middle Ages and the Renaissance, La Note Brève rediscovers secular music in accordance with musicological research, working from period treatises, facsimiles and on ancient instruments.
Since its creation, La Note Brève has performed at the most important festivals in France and Europe. It has also been invited to play in prestigious venues such as the Hôtel de ville in Lyon and the Invalides in Paris. Since 2013, La Note Brève has been in residence at the Musée des Tissus et des Arts Décoratifs in Lyon, where it gives a concert every month.
Simon Gallot
explores vocal possibilities in various repertoires, from lyrical singing to traditional music. Musical director of La Note Brève, a specialist in medieval and renaissance music, he also sings under the direction of Gabriel Garrido or Guillaume Bourgogne. He is frequently invited to participate in the Ambronay Festival or the Musique en Scène Festival in Lyon, where he has had the opportunity to work with composers Alejandro Vinao and Kaija Saariaho. Simon Gallot is also a Doctor of Musicology (author of a thesis on Ligeti) and a research advisor for the University of Lyon 2. He was awarded the literary prize of the Muses 2011 (by the SACEM) for his book on the composer György Ligeti (published by Symétrie). Simon is also a hurdy-gurdy player.