---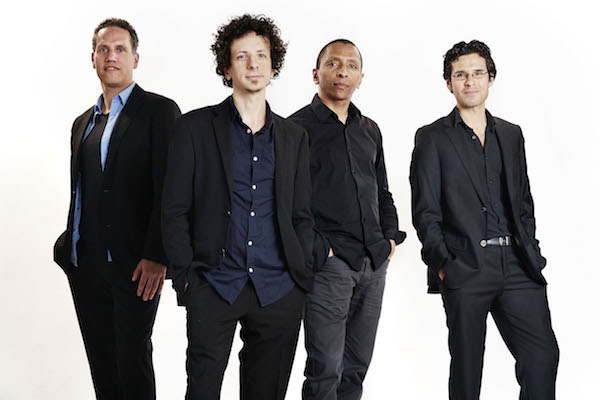 Diego Pinera
Der deutsch-uruguayische Schlagzeuger Diego Pinera ist in Montevideo (Uruguay) geboren und aufgewachsen. Aufgrund deutscher Vorfahren und Verwandtschaft lebt er nun seit mehreren Jahren in Deutschland. Er studierte Schlagzeug am Berklee College of Music (USA), an der University of Music in Havanna (Cuba) und an der Hochschule für Musik und Theater in Leipzig. Er erhielt Unterricht von Danilo Perez, Bob Moses, Jose Luis Quintana "Changuito", Kenwood Denard.
Zurück in Uruguay gründete er das "Diego Pinera Trio" und nahm die CD "Buscando" mit dem Label Perro Andaluz auf. Schließlich kam er nach Deutschland, wo er ein Quartett in Berlin gründete – es entstanden die Alben "Reflexiones feat. Tony Lakatos" und im Jahr 2014 folgte "Strange Ways" im Rahmen der Jazz thing Next Generation Series. Das aktuelle Album "my Picture" nahm Diego Pinera zusammen mit Mark Turner und Ben Street im Januar 2015 in New York auf. Zur Veröffentlichung des Album im April 2016 tourte er als Trioformation mit dem Ausnahmesaxofonisten Donny McCaslin und dem talentierten Bassisten Phil Donkin. Als Sideman, spielte er ferner mit Musikern wie Jerry Bergonzi, Danilo Perez, Hans Glawischnig, Dan Tepfer, Alex Sipiagin, Miguel Zenon, Wilson de Oliveira, Tony Lakatos, Nene Vazquez, Joe Gallardo, Katja Riemann, Nils Wogram und Paul Brody.
Diego Pinera wurde 2015 sowie 2017 für den Musikpreis ECHO Jazz in der Kategorie "Bester Instrumentalist des Jahres national Drums/Percussion" nominiert.