---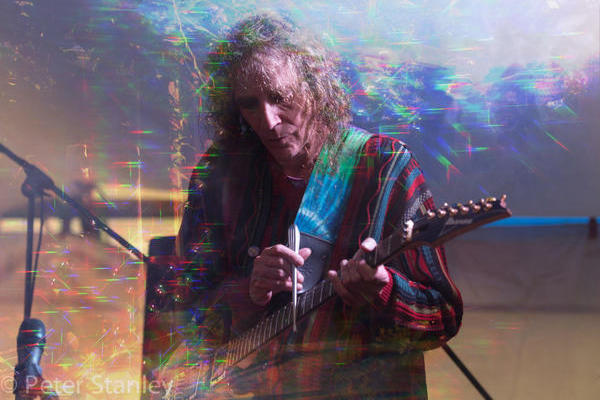 Ed Wynne
was born in Wandsworth, London on 3 June 1961, and is the son of English sculptor David Wynne, and the grandson of English author Joan Grant. Family friend and late Beatles guitarist, George Harrison, encouraged a seven year old Wynne to pick up the guitar. Wynne's father regularly had big names in music, such as Jimi Hendrix and Donovan, stay over at the house. The family's emphasis on art and music allowed Wynne to achieve a wide range of musical appreciation, including Gong/Steve Hillage, Hawkwind, Kraan, Frank Zappa, Steve Vai, Squarepusher, and Todd Rundgren, among others.
His disinterest in school caused him to leave school at age 16. His parents encouraged him to follow his musical passion, and would instruct him to play sounds of nature on the piano. He was involved with several bands whilst in school, including Bolshem People, which recorded in Wynne's studio attic in Rushmere. A track of theirs, Erp Riff 83, can be heard on the compilation album A Psychedelic Psauna.
He formed Ozric Tentacles in 1983 along with his brother Roly Wynne and other members at the Stonehenge Free Festival. After several line-up changes, Ozric Tentacles started to be guided more and more by Wynne, who aside from guitar and keyboards was also becoming responsible for beat programming and other studio efforts. He has remained the only original member of the band. The current line-up includes Ed Wynne's separated wife Brandi Wynne on bass guitar, and son Silas Neptune on keyboards.