---
Kammerkoret NOVA & Yuval Weinberg
---
Biographie Kammerkoret NOVA & Yuval Weinberg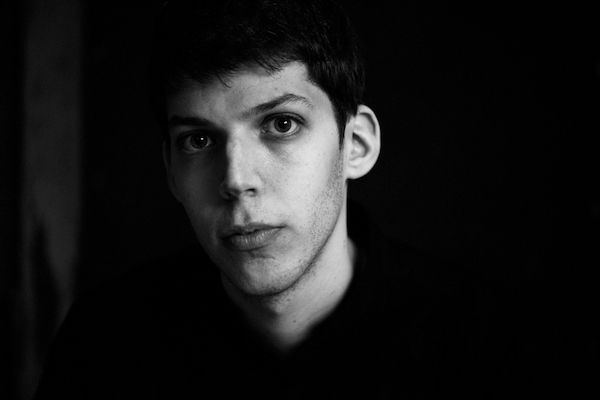 Mari Askvik
(1988) is a mezzo soprano from Sogn og Fjordane in Norway. She holds a master in opera from The Norwegian National Academy of Opera in Oslo, and a bachelor in opera and classical singing from The Norwegian National Opera Academy in Oslo, The Norwegian National Academy of Music and The Grieg Academy in Bergen. In March 2014 she had her masters exam performance as Dorabella in "Cosi fan tutte" by Mozart at The Norwegian National Opera & Ballett. ​
Her engagements in 2019 includes Leçons de Ténèbres by Charpentier with the early music collective L'État Libre de Neige in Sendesaal, Bremen, Hänsel in an outdoor production of Hänsel und Gretel by Humperdinck in Sandefjord, and concert repertoire such as Elijah by Mendelsohn, Himmelfahrts-Oratorium by Bach in Oslo Cathedral with Barokkanerne/ The Norwegian Baroque Orchestra, Mozart's Requiem in Ås and Kragerø as well as Weinachtsoratorium by Bach in Nidarosdomen Church with Trondheim Symphony Orchestra. ​
In the season 2017/2018 she appeared at Theater Freiburg in the monologue opera Schnitzler´s Dreams by Seppar/Dobewall, at the Kristiansund Opera as Mercédès in Carmen by Bizet and at RingsakerOperaen as Lola in Cavalleria Rusticana by Mascagni and 2. Witch in Dido and Aneas by Purcell. During spring 2017 she sang the 2. dame in Die Zauberflöte by Mozart at the outdoor stage at Fredriksten Fortress with Opera Østfold.
Mari has also been part of several independent contemporary opera productions, such as the premieres of Icarus by Evelin Seppar at Conservatorium van Amsterdam (2014) and Ad Undas – Solaris korrigert by Øyvind Mæland at the National Opera & Ballett in Oslo (2013). In november 2016 she guested Masque Kammeropera in their production of Nouvelle Aventures by Ligeti. ​
Mari is a sought after soloist in oratorios and sacred works, all the way from baroque to contemporary music. She also often incorporate norwegian folk music into her concerts, especially norwegian folk psalms. In february 2019, she released the CD Of Light And Dust (LAWO Classics) together with Kammerkoret NOVA and the conductors Yuval Weinberg and Tore Erik Mohn where she contributed with this traditional repertoire.
She has been a member of The Norwegian Soloist's Choir (Det Norske Solistkor) since 2015 and is also a member of the early music ensemble Christian IV's Vokalensemble in Copenhagen. ​
At the Opera Academy in Oslo she performed roles such as Cherubino in Le nozze di Figaro (Mozart), Rosina in Il barbiere di Siviglia (Rossini), Angelina in La Cenerentola (Rossini), Melide in L'Ormindo by Cavalli, Ottone in L'incoronazione di Poppea (Monteverdi) and Mother in Mavra (Stravinsky).
Yuval Weinberg
Young, Israeli conductor Yuval Weinberg chose to come to Norway to be able to study under Grete Pedersen. She has been a professor of choral conducting at the Norwegian Academy of Music for twenty years. She is artistic director for the Norwegian Soloists' Choir and regularly acts as guest conductor internationally.
– Four or five people I really cherish and seek advice from, they all told me I had to study under Grete Pedersen, says Yuval. – They did not say it would be good or nice for me, they said I had to come here. What I wanted was to work with professional singers on the top level. Working with them you can expect more of yourself. Working with Grete for hours, assisting her in the Soloists' Choir, and being exposed for all this professional work, it has been a great experience. I receive so much support from her. I get a feeling that she believes in me. Sometimes that is all you need to know to move forward.
Pure inspiration: Grete Pedersen is an international name and has an international reputation. Students for many countries apply to conducting programmes at the Academy because of her. Admissions this spring saw eight applicants from an equal amount of countries. Yuval has no doubts about what her strengths as a teacher are.
– She is creative, I want to use the word inspiring, though everyone uses that word all the time. In the beginning, studying under her was pure inspiration. It was so different from what I knew before. Grete tries new things, and she has courage enough to break the rules. That is quite remarkable, because when it comes to choirs and singers on such a high level, one does not experience much rule breaking.
A conductor with natural authority: Yuval Weinberg started his musical studies back in his hometown Tel Aviv, and continued in Berlin, where he earned his Bachelor degree. He is a scholar of the renowned Dirigentenforum in Berlin, which has given him the opportunity to work with the Berlin Radio Choir and the choir at Deutsche Oper Berlin. He is artistic director for three ensembles, one in Berlin and two in Oslo; the Norwegian Chamber Singers and NOVA Chamber Choir.
Weinberg has already made a name for himself internationally, and has been booked for several prominent performances. This June he will assist conductor Bernhard Haitink in Mahler's third symphony with the Bavarian radio choir and symphony orchestra. Next year he will conduct an a cappella concert with the Bavarian Radio Choir.
– Something changes in the room when he lifts his arms, says Grete Pedersen. – He has a special feeling for musical progress and compositional structures, and he learns new music very fast. As a conductor he has a natural authority and insight into the social interaction of a larger group seeking to perform together. He learns new languages easily, which of course is an advantage when working with a choral repertoire, and also an advantage when pursuing an international career. He will obviously get many job offers. Now he just has to figure out what is important for him and decide what will be his next step.