---
Album info
Album including Album cover
1

Prayer (Ben Lukas Boysen Rework)

05:52

2

Berlin Nights (Louf Remix)

06:06

3

Circulation (Kilig Remix)

03:48

4

Souls of the S-Bahn (Jacana People Remix)

04:45

5

Stand Amid The Roar (Kate Simko Remix)

05:28

6

Just Above It All (Seb Wildblood Remix)

04:27

7

She Lives In Golden Sands (Sad City Remix)

07:12

8

Suadade (Hector Plimmer Remix)

05:24

9

Tramlines (Otzeki Remix)

06:19

10

Time Interrupted (The Allegorist Remix)

05:22

11

I Choose The Mountain (Neil Cowley Remix)

06:29

Total Runtime

01:01:12
Info for Hall of Mirrors (Reflected)

Neil Cowley's recent critically acclaimed debut solo album 'Hall Of Mirrors' has been remixed and reworked by a hand selected team of musicians and producers, including Hector Plimmer, Kate Simko, Seb Wildblood and past colaborator Ben Lukas Boysen. 'Hall Of Mirrors - Reflected' is set for release on 30th July 2021.
Released in March, 'Hall Of Mirrors' is a highly personal account of Neil's relationship with his old friend the piano. The album merges sounds and influences from ambient, electronic, improvisational and contemporary classical music on an emotive journey of artistic exploration, reinvention and renewal.
This companion piece accentuates electronic music focused influences from the original 'Hall Of Mirrors' album. Experimental sounds from ambient, breakbeat, electro, house, jungle and techno are respectably teased to the forefront; each remixer interpreting a track into it's reflected and manipulated image.
Neil Cowley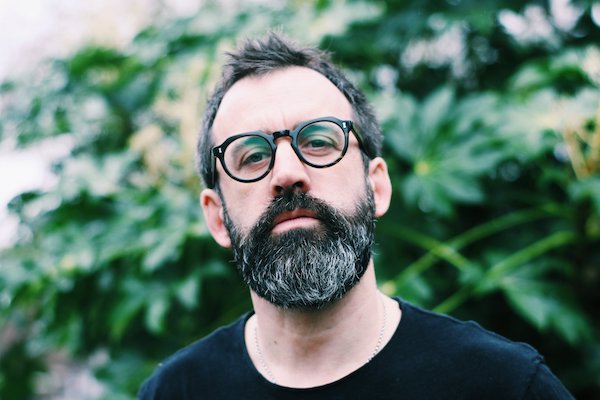 Neil Cowley
As a young boy, London-born Neil Cowley studied classical music at the prestigious Royal Academy, and by the age of 10 had performed a Shostakovich piano concerto to a full house at London's Queen Elizabeth Hall.
By his mid-teens, Cowley had joined a friend in a Blues Brothers tribute band, "as a way" he says "of getting into pubs", yet the London pub circuit served him well – he learned to play classic, old school Rnb in a number of bands whose members had come from, or went on to great things. By the age of 17 he turned his back on formal training altogether, and entered the world of pop. He went on to record and tour with some of the best soul and funk bands of the day, including The Pasadenas, the Brand New Heavies, and Zero 7, until in 2002 he formed his own band, Fragile State.
As one half of the Fragile State production duo, Cowley set the world of jazzy chill-out music alight and produced two critically acclaimed albums, from which came Four-Four-Four, a track that was later licensed by Vodafone for a nationwide commercial. When the record company dissolved, Cowley continued to make music; his incredible versatility as a composer saw him producing themes to a number of television programmes and documentaries, drawing on desert blues, chill, jazz and orchestral soundtrack.
Cowley soon began to find the experience of extracting music from a computer chip unbearable, so set forth with his dear friend the piano and a renewed enthusiasm to present creativity without technological hindrance. Cowley began composing and eventually realised a long-standing vision, and formed the Neil Cowley Trio with Richard Sadler on double bass and Evan Jenkins on drums.
In June 2006 Cowley formed his own label, Hide Inside Records, and released the trio's debut album Displaced, an outstanding album of original recordings that established him as a dazzling pianist and stunning composer. Through his examination of the possibilities of the acoustic piano trio, Cowley created a unique trademark sound that delivered powerful music of massive dynamic range and contrasts – where ferociously forceful, hook laden melodies sit side by side with reflective, tender pieces capable of heart shattering tenderness. The album was released to huge critical acclaim, and won the 2007 BBC Jazz Award for Best Album.
In February 2007, the Neil Cowley Trio undertook their first full UK tour, revealing Cowley's instinctive flair and ingenuity as an entertainer. At the heart of their captivating live performances is Cowley's marvellously English wit, mischievous humour and remarkable rapport with his audience.
In the summer of 2007, the trio recorded their follow-up album, Loud... Louder...Stop for the indie jazz label, Cake. Fizzing with the energy of rock and the surging dynamics of dance music, Cowley solidified his sound, yet stretched the envelope further. Released in March 2008, it placed him and his trio at the forefront of the British 'Post-Jazz' movement, and earned them far reaching critical acclaim from across the music al spectrum. Mojo hailed the recording as a "Modern Classic", and listed it in their '50 Best Albums' of that year. The trio became noted for blurring the boundaries between jazz and other genres, and, dubbed 'Jazz for Radiohead fans', they found themselves with a diverse touring schedule that would take them from Glastonbury and the iTunes Festival to the infamous Ronnie Scott's Jazz Club. A TV appearance on Later with Jools, a Mojo cover- mounted CD (a celebratory reworking of the Beatle's Revolution), and a Guinness commercial inched them further toward crossover status.
Radio Silence, Cowley's third album was released in April 2010 on one of the UK's most exciting Indie labels, Naim Jazz. It solidified Cowley's reputation as a fine composer, and though the recording did not stray too far from the Cowley template, it represented the magical empathy of his unit, who, with thousands of hours under their belt have learnt to breathe and listen as one.
In the meantime, Cowley has contributed to global chart-topping albums by multi Grammy-winner Adele, including, amongst others, the poignantly expressive intro to Hometown Glory on 19 and the stomping piano on Rolling in the Deep. In fact, with Adele's album 21 being 2012's biggest-ever selling album in a single year, and of the decade, he is quite literally – the most listened to pianist on the planet.
During 2011, Cowley nourished his fondness for grand, commanding sounds, and began a love affair with orchestration. He spent the year writing and arranging specifically for his trio and a string ensemble, and recorded his fourth album, The Face of Mount Molehill, also on Naim.
Released in January 2012, the Face of Mount Molehill represents a significant shift in direction. Not only does Cowley record and tour with strings for the first time, showcasing his remarkable talent as an arranger for strings, but it presents Cowley's new bassist, Australian, Rex Horan. Further projects in 2012 included working with London's Wigmore Hall Learning Programme to create a Family and Schools' interactive concert aimed at children. Sensitively and humorously tackling the subject of bullying in schools through Ed Vere's story, Mr Big, Cowley provided the opportunity for children to take part in the creation of a jazz soundtrack.
Following a string of dates in the United States, the Neil Cowley trio perform at London's Barbican as part of the London Jazz Festival. Cowley collaborates with violinist Julian Ferraretto and Goldsmiths college to present a unique never-been –done-before project. Together, they challenge a 30+ classical sting ensemble to discard traditional musical theory, and playing purely from the reading of notation, in favour of playing by ear and feeling, creating a new aural based string ensemble capable of swinging and grooving like no other.

This album contains no booklet.