---
Pereira, Villa-Lobos, Reis & Others: Works for Guitar Pedro Aguiar
Album info
Album including Album cover Booklet (PDF)
Marco Pereira (b. 1950):

1

O Choro de Juliana

03:14

Radamés Gnattali (1906 - 1988): 3 Concert Studies for Guitar:

2

3 Concert Studies for Guitar: No. 2, Toccata em ritmo de samba

03:54

Dilermando Reis (1916 - 1977):

3

Se ela perguntar

03:15

Aníbal Augusto Sardinha (1915 - 1955):

4

Jorge do fusa (Arr. P. Bellinati for Guitar)

02:46

Dilermando Reis:

5

Xodó da baiana

02:50

Carlos Althier de Souza Lemos Escobar (b. 1950):

6

Baião de lacan (Version for Guitar)

02:08

Aníbal Augusto Sardinha:

7

Enigma (Arr. P. Bellinati for Guitar)

03:53

Juan de Dios García Aguilera (b. 1959):

8

El reloj de Teresa

08:45

Heitor Villa-Lobos (1887 - 1959):

9

Chôros No. 1

04:22

Suite populaire brésilienne (Excerpts):

10

Suite populaire brésilienne (Excerpts): I. Mazurka-Choro

03:37

11

Suite populaire brésilienne (Excerpts): V. Chorinho

04:21

Marco Pereira:

12

Bate-coxa

03:05

Carlos Althier de Souza Lemos Escobar:

13

Di menor (Version for Guitar)

02:27

Sérgio Assad (b. 1952): Aquarelle:

14

Aquarelle: II. Valseana

03:15

João Pernambuco (1883 - 1947):

15

Sons de carrilhões (Arr. I. Paschoito for guitar)

02:24

César Guerra-Peixe (1914 - 1993):

16

Prelúdio No. 5

02:10

Dilermando Reis:

17

Noite de lua

03:32

Isaías Sávio (1900 - 1977):

18

Batucada

03:04

Total Runtime

01:03:02
Info for Pereira, Villa-Lobos, Reis & Others: Works for Guitar

Rooted in European music, native folk traditions and often infused by jazz, Brazilian music encompasses a huge variety of dance forms and songs. Prize-winning guitarist Pedro Aguiar has selected a panoramic recital to illustrate these elements which include the choro and music rich in melody and rhythmic vitality. From Villa-Lobos, whose Choros No. 1 is one of the most popular guitar solos ever written, through to the work of the revered Dilermando Reis, and on to contemporary examples of the genre, this is music of dazzling virtuosity and finesse.
Pedro Aguiar, classical guitar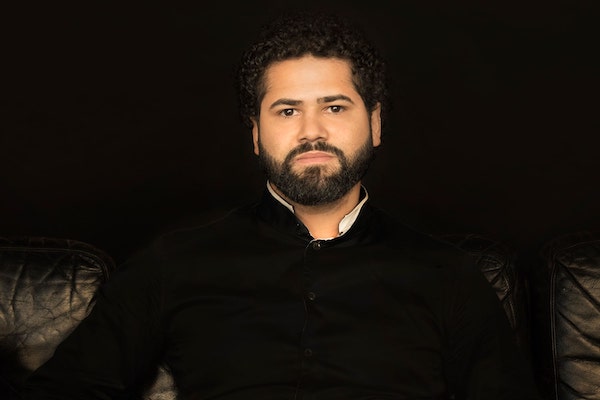 Pedro Aguiar
was born in Brasília, Brazil in 1990. In 2011 he received his Bachelor of Music at the Goiás Federal University, under the guidance of Prof. Dr. Eduardo Meirinhos. During that time he was granted a scholarship from CAPES/FIPSE to take part in an exchange program for six months at the Marshall University, in Huntington, West Virginia (USA), under the supervision of Prof. Dr. Julio Alves. In 2012, Pedro Aguiar studied in Paris at the Conservatoire de Musique à Rayonnement d Aulnay-sous-Bois, being part of the prestigious class from Judicaël Perroy. In the same year, he won a scholarship from the German Academic Exchange Program (DAAD) to complete his Master of Music at the University of Music and Performing Arts in Munich, under the guidance of Prof. Franz Halasz. After finishing his Master of Music in Guitar with distinction, he received a scholarship from the Orlandus Lassus Foundation (Rotary Club Munich) and completed a Master of Music in Contemporary Music, working as the Assistent Teacher at the University of Music and Performing Arts in Munich during that time.
Pedro Aguiar currently teaches at the Grünwald Music School (Musikschule Grünwald), with students from his class competing at a national level in the prestigious Young Musician competition.
Pedro Aguiar has won fifteen Guitar Competition Prizes, including; Salzburg Guitar Fest (Mozarteum University, Austria, 2017), XXXIX Gargnano International Guitar Competition (Italy, 2014), Andrés Segovia International Guitar Competition (La Herradura, Spain, 2014), Dr. Luis Sigall International Guitar Competition (Chile, 2017), Aachener Preis (Germany, 2015), Vital Medeiros International Guitar Competition (Brazil, 2012), Punta del Leste International Guitar Competition (Uruguay, 2011), Amarante International Guitar Competition (Portugal, 2015).
He has played with renowned international musicians, amongst them; Wen-Sinn Yang (cello), Débora Hálasz (piano), Phillip Stubenrauch (doublebass) and Rudens Turku (violin). In 2018 he will be recording his first CD for NAXOS, the largest classical music label in the world.

Booklet for Pereira, Villa-Lobos, Reis & Others: Works for Guitar