---
Album info
Album including Album cover
1

One Mo' Dram

05:00

2

Where Are You Now?

04:23

3

The Target

02:37

4

Return of the Hero

08:13

5

Eleven Grapes

04:40

6

Lara's Theme

05:24

7

Prayer for Grenfell

04:25

8

Ironside

03:48

9

Triceratops / The Caller

05:15

10

Pingwin (Requiem for Komeda)

09:59

Total Runtime

53:44
Info for Ironside

22a proudly present's the 4th studio album from the Tenderlonious led jazz quartet - Ruby Rushton. 'Ironside' is Ruby Rushton's most complete work to date and was recorded over a 2 day session at the legendary Abbey Road Studios.
'Ironside' sees the band continuing to push boundaries, and lead the way, with this new genre defying recording. The quartet's fresh, high energy sound is rooted in the spiritual concepts of John Coltrane and Yusef Lateef, paying homage to The Headhunters and Weather Report heyday, whilst still adopting influences from hip hop, Afrobeat and the UK underground culture.
"Ironside" - meaning someone who is "courageous and possessing great physical and mental strength" sums up the Ruby Ruston journey so far. A personal, against the odds journey, that required Tenderlonious starting a label, 22a, back in 2013. Nobody much cared about jazz back in 2011 when the first Ruby Ruston album ('Two For Joy') was recorded, so the 22a platform was built, a home for friends and members of the family to release music from. Fast forward to 2019 and the jazz landscape is looking a whole lot healthier.
The album's title track embodies its meaning more than any other track on the album. A highly technical, jazzy jungle mover, held down by Tim Carnegie's drums and Tenderlonious' expeditious flute solo.
"The Return Of The Hero" nods most explicitly to the ever-present flute hero Yusef Lateef, the prancing dance of "Eleven Grapes" builds a locked groove perpetually upwards in spirals of dizzying frency, whilst "Triceratops / The Caller" evokes alternating contributions from 4 Hero's sampled breaks, J-Dilla's loping beats and Lonnie Liston Smith's cosmic keys, all of which coalesce in a perfect, joyous blend.
The solemn beauty of "Prayer for Greenfell" is a respectful and dignified memorial, befitting of the magnitude of many lives stolen and "Pingwin VI" is dedicated to another hero of Tenderlonious - the Polish jazz legend Krzysztof Komeda.
Edward Cawthorne, flute, soprano sax, synth, wah pedal, percussion
Nick Walters, trumpet, percussion
Aidan Shepherd, Fender Rhodes, Nord Stage, piano, bass synth
Tim Carnegie, drums
Recorded at Abbey Road Studios 30th September & 16th December 2018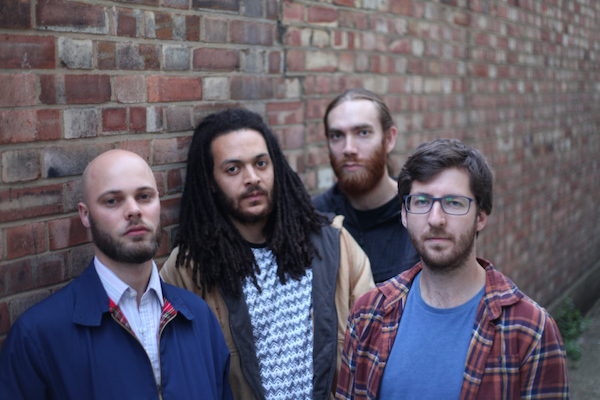 Ruby Rushton
London based, Tenderlonious led, Jazz Quintet Ruby Rushton took the scene by storm in 2017, following up their highly acclaimed debut release 'Two For Joy' in 2015, with not one, but two new albums - 'Trudi's Songbook: Volume One' & 'Trudi's Songbook: Volume Two'. Both albums have been met with mass acclaim receiving regular airtime and support from the likes of Gilles Peterson, Benji B, Alexander Nut, Bradley Zero, Jazz FM and BBC 6 Music. 'Trudi's Songbook: Volume Two has recently been nominated for 'Best Jazz Album of the year' at Gilles Peterson's Worldwide Awards. The success of these albums has led to headline shows at Ronnie Scotts, The Jazz Cafe, Dingwalls, Church Of Sound, and Worldwide FM 1st Birthday Party, as well as numerous shows and festival slots across Europe.
2018 see's the band embarking on another run of hotly anticipated shows, that have already begun at the London Jazz institution - Jazz Re:freshed. The live show is is a throwback to the 70's Headhunters era whilst still adopting the spiritual concepts of John Coltrane and Yusef Lateef. Audiences can expect to be treated to high energy fusing contemporary flavours of afro-beat, hip hop and jazz. Essential for any fans of contemporary jazz - Ruby Rushton are leading the way!

This album contains no booklet.