---
Album info
Album including Album cover
I`m sorry!
Dear HIGHRESAUDIO Visitor,
due to territorial constraints and also different releases dates in each country you currently can`t purchase this album. We are updating our release dates twice a week. So, please feel free to check from time-to-time, if the album is available for your country.
We suggest, that you bookmark the album and use our Short List function.
Thank you for your understanding and patience.
Yours sincerely, HIGHRESAUDIO
1

Who's Driving This Thing

04:12

2

Incredible

02:45

3

Elita

03:31

4

The Big Bass Drum

03:35

5

This Is My Time

03:27

6

Enough Is Enough

03:26

7

Bad Libran

04:22

8

Eleven

03:54

9

Before We Get Too Old

04:07

10

Supernatural

03:32

11

Oh What A Day

03:45

12

What Leaving's All About

03:02

13

The Kind Of Friend I Need

04:03

14

I Didn't See That Coming

02:48

15

Let's Get Drunk

04:31

16

The Day The World Stopped Turning

03:52

17

You Make The Sun Shine

03:08

18

Incredible (Acoustic)

03:47

19

Incredible (F9 Charleston Remix)

03:20

Total Runtime

01:09:07
Info for Music Played By Humans (Deluxe)

Music Played By Humans' is Gary's first solo album since 2013's double platinum-selling 'Since I Saw You Last.' The album is an ode to the sounds of Gary's childhood, the orchestral and big band music which captured his imagination and eventually led to this album of original compositions. Recorded with a full 80-piece orchestra, 'Music Played By Humans' blends a multitude of eclectic sounds and styles to deliver one of the most exciting albums of the year.
"This is the first album I've made that's really given me the opportunity to collaborate with this caliber of musicians on my songs, and they're all so different in their own right. 'Elita' began as a duet with Michael until he suggested bringing Sebastián onto the record and that gave the song a whole new dynamic. 'The Kind Of Friend I Need' with Corden was just fun to record from the beginning – it's a warm, good-humored, funny song that really celebrates British humor – in a northern way!"
On 'Eleven', Gary teams ups with French-Lebanese Jazz Trumpeter and composer Ibrahim Maalouf; Avishai Cohen, the acclaimed jazz musician who Gary is a longtime fan of, features on 'Before We Get Too Old'; and the GRAMMY Award-winning pianist and all-round entertainer, Chilly Gonzales appears on 'Oh What A Day'. British vocal powerhouse Beverley Knight lends her inimitable style to 'Enough is Enough' and on 'What Leaving's All About' Alesha Dixon duets with Gary to muse the breakdown of a relationship. Long-time friend and legendary performer, Barry Manilow plays the piano on the aptly titled 'You Make The Sun Shine', a gloriously upbeat number guaranteed to bring a smile to faces.
"My ambition when we started this album," said Gary, "was to create something really bright, a celebration of music and the wonderful musicians we have in the UK and around the world. Some of it is recorded with an orchestra, some with quartets, a Latin band, and some of the tracks have jazz and big band sections – it really is music played by people, hence the title of the album."
Gary Barlow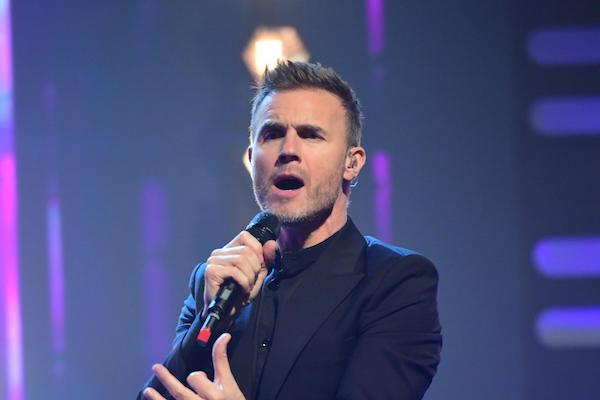 Gary Barlow
Part of Take That, X – Factor Judge and a hugely successful song writer, Gary Barlow OBE is one of the most sought after people in the British music industry. Perhaps you want him to appear at event or would like to secure him to promote your brand? If you are looking to speak to Gary Barlow's management or if you need to contact his agent then you can find all the information, phone numbers and addresses, that you will need at The Handbook. If you are looking for other musicians or celebrities as well, then The Handbook's directory has over 175,000 celebrity contact details, which you can access instantly.
Since I Saw You Last With an eventful career echoing the trajectory of a roller coaster, pop vocalist Gary Barlow, the linchpin of Britain's biggest-ever boy band, Take That, struggled to compete with the success of the group's most tabloid-friendly member, Robbie Williams, before a phenomenal 2006 reunion restored his reputation as one of Britain's most accomplished songwriters. Later years brought solo success in the form of Since I Saw You Last, before he threw himself headlong into composing for musical theater.
Born in Frodsham, Cheshire in 1971, Barlow was inspired to start playing the keyboard after watching a performance of Depeche Mode's "Just Can't Get Enough" on Top of the Pops. He spent his early teenage years honing his musical talents, and after an appearance on BBC TV show Pebble Mill, he began performing across the Northern working men's club circuit. In 1989, he released a single under the name Kurtis Rush before he was introduced to manager Nigel Martin-Smith, who was looking to manufacture the U.K.'s answer to New Kids On the Block. Considered the main musical talent of the band, Barlow achieved unparalleled success as one-fifth of Take That, scoring eight chart-topping singles, several of which he penned, three number one albums, and an army of fans who needed a telephone helpline to deal with their grief over the band's split in 1996.
Just three months after the release of their final hit, Barlow appeared with a new buff image and a mature sound for debut solo single, "Forever Love." The "next George Michael" predictions appeared to be materializing when the single reached number one, as did its follow-up, the Madonna-penned "Love Won't Wait," and the full-length album, Open Road. However, no one banked on the unlikely career rejuvenation of Robbie Williams, previously considered the clown of the band, whose Brit-pop-friendly LP, Life Thru a Lens, made Barlow's MOR output appear bland in comparison. After a two-year break, Barlow returned to a music scene which was dominated by his rival, and with the odds firmly against him, his dance-pop comeback single, "Stronger," stalled at number 16, while his second album, Twelve Months Eleven Days, spent just one week in the Top 40.
Having to suffer the ignominy of watching Williams revel in the pair's reversal of fortunes, he spent the next few years in a musical wilderness before signing a publishing deal with Sony, where he penned tracks for the likes of Delta Goodrem, Will Young, and Blue. In 2005, the success of an ITV documentary, recounting the story of Take That, and a new Greatest Hits disc prompted the boy band, minus Williams, to reunite for a series of live shows, and eventually a new album. Incredibly, they went on to achieve more commercial and critical success than in their '90s heyday, with both Beautiful World and The Circus selling nearly three million copies in the U.K. In 2008, Barlow was credited as Director of Music on the ITV musical drama Britannia High, and a year later, he formed his own label, Future Records, where he signed classical artist Camilla Kerslake, MC Aggro Santos, and talent show winner Emma's Imagination.
In 2010, he patched up his differences with Williams for good on the number two duet "Shame" before they both teamed up with the rest of Take That on the fastest-selling album of the century, Progress. The following year, Barlow celebrated his 40th birthday by performing his first solo show in over a decade at the Shepherd's Bush Empire in London, where Chris Martin, Midge Ure and Delta Goodrem each joined him onstage. In 2012, he was commissioned to write and perform the official song of Queen Elizabeth II's Diamond Jubilee. Co-written with Andrew Lloyd Webber, "Sing" topped the UK singles chart; while the EP of the same name -- which included a cover of The Beatles' "Here Comes the Sun" -- became the shortest album to ever hit the UK No.1 spot. In 2013, Barlow returned to be a judge on The X Factor and later that same year Polydor issued his fourth studio album, entitled Since I Saw You Last. It reached number two on the U.K. chart, and was only kept from the top spot by One Direction's Midnight Memories, while its lead single, "Let Me Go," hit the same spot on its respective chart. The ensuing years saw Barlow become increasingly involved in musical theater. Firstly, he co-wrote 22 songs with Eliot Kennedy for a revamped version of Finding Neverland which hit Broadway in 2015. That same year brought the premiere of The Girls, a production that Barlow co-wrote with Tim Firth, the co-creator of the related 2013 comedy film, Calendar Girls. That went on to hit the West End in 2017, before touring the U.K. and Ireland. In 2016, Barlow started filming his own talent show, Let it Shine, which ultimately aired on the BBC in 2017. The premise of the show involved a search for five men to star in a subsequent Firth-written stage production -- based on the music of Take That -- entitled, The Band.
2018 brought the publication of Barlow's candid autobiography, A Better Me, which was accompanied by his first U.K. solo tour in years, intentionally visiting modest-sized venues. Later the following year he recorded the theme tune to the children's animated series, The Adventures of Paddington. Next, during the initial lockdown period of the COVID-19 pandemic, he launched The Crooner Sessions, which saw him collaborate online with artists such as Brian May, Chris Martin and All Saints. Then, in September 2020, he released the Latin-flavored "Elita," the first material from his heavily orchestrated fifth album, Music Played by Humans. (Jon O'Brien, AMG)

This album contains no booklet.