---
Album info
Album including Album cover
1

All Your Lies

05:32

2

Demonicorn

03:28

3

Demmin

05:10

4

The Temple Of Death

06:24

5

God For A Day

06:37

6

Heaven's Gate

03:47

7

Salt To The Wounds

03:17

8

Telltale Signs

05:23

Total Runtime

39:38
Info for Demonicorn

Thunder And Lightning are presenting their new album "Demonicorn". Band leader Marc Wüstenhagen produced the album, after he scored several several upper chart positions with the co-production of the gothic metal outlet Unzucht and the punk rock mainstay Toxpack.
The album follows all the trademarks Thunder And Lightning has delivered in the past but has even gone several steps further with their lead guitar parts, because new guitarist Fabrizio Agabiti brought a whole new can of whoop-ass to the table.
The album was financed through a successful crowdfunding campaign. The most dedicated fans chipped in to get the ball rolling and received many different awards like bonus tracks, items from the production like drumsticks, guitar picks in return. One fan even got to sing backing vocals on the song "Telltale Signs".
This time the theme of the album is the mass hysteria towards different cult leaders throughout the 20th century. The demonicorn stands for the self proclaimed leaders of these cults that think they are one of a kind and godsend but only have sinister goals in mind in the name of their twisted believes.
The opening track "All Your Lies" for example tells the story of a person that has gone through many tragedies early in his life. He gets recruited by a cult only to be made a mindless follower who gave up all of his life to an evil cause. "Heaven's Gate" deals with the movement of the same which cause a mass suicide in 1997, because their leader convinced his followers that the comet Hale–Bopp was an extraterrestrial spacecraft which would take them away from earth.
Norman Dittmar, vocals
Marc Wüstenhagen, guitar
Fabrizio Agabiti, guitar
Robert Rath, bass
Steve Mittag, drums
Produced, mixed and mastered by Marc Wüstenhagen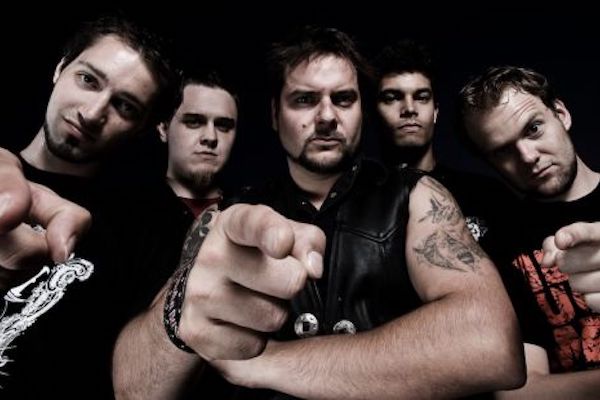 Thunder And Lightning
Heavy indeed but with harmony, old-school but not self-limiting traditionals - here are THUNDER AND LIGHTNING from Berlin.
Screaming vocals with, tons of riffs, delicate solos and pounding drums are the main reasons for THUNDER AND LIGHTNING being a live band, which nobody can take their eyes and ears of.
The quintet exists since 2004, 2005 the debut "Gathering Storm" came out and in 2006 the LP "Written in Stone" followed, Vocalist Norman Dittmar joined THUNDER AND LIGHTNING 2007 and with his unbelievable voice range he was a real enrichment to the band.
In 2008, with the new drummer Steve Mittag (Ex-Orth) a line-up was formed, which made it possible to transfer the songs to a new level - now the band is able to present their version of Power / Thrash to the Metal scene, and place it in the glorious line of their archetypes. The new lineup released the album "Purity" in october 2008, which was highly regarded by the press and stated the band high potential and outstanding songwriting.
In 2010 another big step came with the "Dimension", and with it the signing of the first record deal, with Hammersound Records. The album got again great reviews and shows all over europe, like Rock In Schroth Festival, supportshows for THE SWORD and PRO PAIN and clubshows in Austria and Poland THUNDER AND LIGHTNING opened for the heavy metal legend GRAVE DIGGER in late 2011.
Bandleader Marc Wüstenhagen, who has worked together with metalacts like WAR FROM A HARLOTS MOUTH and POSTMORTEM in the past, just finished the mix of the new album "In Charge Of The Scythe" which is schedule for a release in august 2013. The album's overarching theme involves the story about a young woman named Mary, who's kills the grim reaper and takes over his duties as the angel of death. Be aware...the band was never so full of energy and packed with surprising ideas - and the rumbling engine is just getting warm...

This album contains no booklet.