---
Album info
Album including Album cover
Franz Schubert (1797 - 1828): Schwanengesang, D. 957:

1

Schubert: Schwanengesang, D. 957: Abschied

04:11

2

Schubert: Schwanengesang, D. 957: In der ferne

07:25

3

Schubert: Schwanengesang, D. 957: Ständchen

03:40

4

Schubert: Schwanengesang, D. 957: Frühlingssehnsucht

03:45

5

Schubert: Schwanengesang, D. 957: Kriegers Ahnung

05:27

6

Schubert: Schwanengesang, D. 957: Liebesbotschaft

03:02

7

Schubert: Schwanengesang, D. 957: Aufenthalt

03:19

Franz Schubert:

8

Schubert: Lieder ohne Worte, Op. 30: III. Adagio non troppo

02:19

Felix Mendelssohn (1809 - 1847):

9

Mendelssohn: Schwanengesang, D. 744

03:23

Franz Schubert: Schwanengesang, D. 957:

10

Schubert: Schwanengesang, D. 957: Das Fischermädchen

02:28

11

Schubert: Schwanengesang, D. 957: Am Meer

05:03

12

Schubert: Schwanengesang, D. 957: Die Stadt

03:01

13

Schubert: Schwanengesang, D. 957: Der Doppelgänger

04:54

14

Schubert: Schwanengesang, D. 957: Ihr Bild

03:16

15

Schubert: Schwanengesang, D. 957: Der Atlas

02:32

Felix Mendelssohn:

16

Mendelssohn: Schwanenlied, Opus 1 No.1

03:28

Franz Schubert: String Quintet in C Major, D.956:

17

Schubert: String Quintet in C Major, D.956: I. Allegro ma non troppo

19:17

18

Schubert: String Quintet in C Major, D.956: II. Adagio

13:47

19

Schubert: String Quintet in C Major, D.956: III. Scherzo. Presto - Trio. Andante sostenuto

09:35

20

Schubert: String Quintet in C Major, D.956: IV. Allegretto - Più allegro

09:08

Total Runtime

01:53:00
Info for Schubert: Schwanengesang & String Quintet

Here are two works composed by Schubert at the very end of his short life. Schwanengesang (Swansong) was written in Vienna in the autumn of 1828. He died on 19 November at the age of thirty-one, and Die Taubenpost (Pigeon post), which closes the collection, is said to be his very last composition. The fourteen songs, by turns light-hearted, sombre and melancholy, are settings of poems by Ludwig Rellstab, Heinrich Heine and Johann Gabriel Seidl. In the summer of the same year he composed his String Quintet in C major, scored for two cellos, which was not premiered until 1850, at the Vienna Musikverein. The power and orchestral dimensions of the work make it a pinnacle of nineteenth-century chamber music. We could not have dreamt of a finer line-up of musicians to record these two Schubert monuments. Fanny Mendelssohn's Schwanenlied (also to words by Heinrich Heine) completes the programme, along with Felix Mendelssohn's Song Without Words no.1 for solo piano, composed a year after Schubert's death and Schubert's own setting of an unrelated Schwanengesang (D 744, on a poem by Johann Senn).
Julian Prégardien, tenor
Martin Helmchen, piano
Christian Tetzlaff, violin
Florian Donderer, violin
Rachel Roberts, viola
Tanja Tetzlaff, cello
Marie-Elisabeth Hecker, cello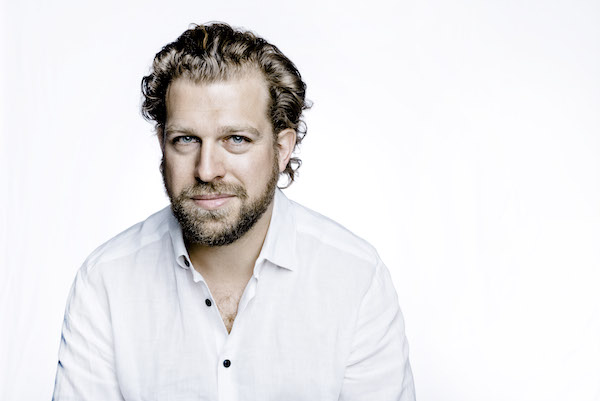 Julien Prégardien
was born in Frankfurt in 1984 and received his earliest music training in the choirs of Limburg Cathedral. After studying in Freiburg and joining the academy of the Aix-en-Provence opera festival, he was a member of the Frankfurt Opera ensemble from 2009 to 2013. At the same time, he developed an international career as a concert performer. Today, the tenor is an outstanding representative of the younger generation of singers.
As an opera singer, he has appeared at the Festival d'Aix-en-Provence, at the Hamburg and Bavarian State Operas and at the Opéra Comique in Paris. In 2018 he made his debut at the Salzburg Festival as Narraboth in Richard Strauss' Salome (director: Romeo Castellucci) with the Vienna Philharmonic conducted by Franz Welser-Möst. In 2019 this was followed by his debut as Tamino in a new production of Mozart's Die Zauberflöte at the Berlin State Opera under the baton of Alondra de la Parra. During the 2020/2021 season, he returns to the Berlin State Opera for a revival of Die Zauberflöte.
Highlights of the recent past are concert appearances with the Munich Philharmonic, the Hamburg Philharmonic State Orchestra, the Munich Radio Orchestra, the Orchestre Symphonique de Montréal and the Bavarian Radio Chorus. Julian Prégardien was "Artiste Étoile" at the Mozartfest Würzburg in 2019, where he performed with the Freiburg Baroque Orchestra and the Bamberg Symphony Orchestra, among others. In early March 2020 he made his debut with the Cleveland Orchestra, performing Mendelssohn's Lobgesang under Franz Welser-Möst. During the 2020/2021 season, he is scheduled to perform with the Balthasar-Neumann-Ensemble under Thomas Hengelbrock, with the Dresden Philharmonic under Cornelius Meister, with the Hamburg Philharmonic State Orchestra under Kent Nagano, with the Gewandhaus Orchestra Leipzig under Gotthold Schwarz, with the Accademia Nazionale di Santa Cecilia under Antonio Pappano, with Ensemble Pygmalion under Raphaël Pichon, with Concentus Musicus under Stephan Gottfried and with Les Talens Lyriques under the baton of Christophe Rousset.
Julian Prégardien's artistic activities focus particularly on song recitals and chamber music projects. During the 2020/2021 season, he will be the focus of a portrait series at Cologne's Philharmonie, with various song and chamber music projects as well as orchestral songs with the Deutsche Kammerphilharmonie Bremen and Alondra de la Parra. Apart from numerous song recitals, Julian Prégardien will perform Schubert's Schwanengesang with Martin Helmchen and Schumann's Dichterliebe with Eric le Sage.
Julian Prégardien records exclusively for the label Alpha Classics. He is a professor at the Munich Academy of Music and Theatre's vocal department, a member of the Schumann Network and artistic director of the Brentano Academy in Aschaffenburg.
Martin Helmchen
has established himself as one of the prominent exceptional pianists of the younger generation. He performs with such orchestras as Berliner Philharmoniker under Herbert Blomstedt, Wiener Philharmoniker under Valery Gergiev, London Philharmonic Orchestra under Vladimir Jurowski, City of Birmigham Symphony Orchestra and Boston Symphony under Andris Nelsons and New York Philharmonic under Christoph von Dohnányi.
He also enjoys collaborations with conductors such as David Afkham, Marc Albrecht, Sir Mark Elder, Edward Gardner, Philippe Herreweghe, Manfred Honeck, Paavo Järvi, Emmanuel Krivine, Andrés Orozco-Estrada, Christoph Poppen, Michael Sanderling and David Zinman.
His quest for exploring all facets of music-making is born in his passion for chamber music – which was largely ignited in early collaborations with the late cellist Boris Pergamenschikow. Helmchen's chamber music partners have included Juliane Banse, Matthias Goerne, Veronika Eberle, Marie-Elisabeth Hecker, Christian Tetzlaff, Antje Weithaas, Carolin Widmann and Frank Peter Zimmermann. He is a regular guest to London's Wigmore Hall.
Scandinavia is a focus of his 2018/19 season, which includes his debut with Oslo Philharmonic, plus returns to the Danish National Symphony Orchestra and the Royal Stockholm Philharmonic Orchestra. Elsewhere, he debuts with the Orchestre Symphonique de Montréal, the Orchestra Sinfonica Nazionale della Rai / Italy and the Orchestre Philharmonique du Luxembourg. Helmchen continues his close cooperation with the Deutsches Symphonie Orchester Berlin under Andrew Manze, and also returns to the Boston Symphony Orchestra.
He furthermore embarks on his Beethoven Cycle project with Frank Peter Zimmermann, which will span into 2019/2020, and features the duo in London, Berlin, Dresden, Freiburg, Warsaw, Madrid and Bilbao. To round off the season, he will additionally tour with Sabine Meyer and wind ensemble.
Martin Helmchen is an exclusive artist of Alpha Classics. Last year he released a solo CD of Beethoven's Diabelli Variations, a CD of Schumann's chamber music featuring Marie-Elisabeth Hecker and Antje Weithaas, and a Duo CD of Brahms featuring Marie-Elisabeth Hecker. He has recorded numerous CDs for Pentatone Classics, which include piano concertos by Mozart, Schumann and Mendelssohn, as well as chamber music by Schubert, Schumann and Brahms.
Born in Berlin in 1982 and a former student of Galina Iwanzowa in Berlin, Helmchen continued his studies with Arie Vardie at the Hochschule für Musik Hannover. His other mentors include William Grant Naboré and Alfred Brendel. In 2001 he won the "Concours Clara Haskil" and in 2006 he was awarded the "Credit Suisse Young Artist Award". Since 2010, Martin Helmchen has been an Associate Professor of chamber music at the Kronberg Academy.

This album contains no booklet.