---
Album info
Album including Album cover
I`m sorry!
Dear HIGHRESAUDIO Visitor,
due to territorial constraints and also different releases dates in each country you currently can`t purchase this album. We are updating our release dates twice a week. So, please feel free to check from time-to-time, if the album is available for your country.
We suggest, that you bookmark the album and use our Short List function.
Thank you for your understanding and patience.
Yours sincerely, HIGHRESAUDIO
1

Wie ein offenes Buch

02:59

2

Dumme Gedanken

03:42

3

Wenn ich Du wäre

03:17

4

Besser mit Dir

03:16

5

In den 90ern

03:11

6

Eine handvoll Worte

03:30

7

Deine Geschichten

03:52

8

Ich lauf wieder los

03:59

9

Mutterstadt

03:31

10

Eins mit Dir

03:07

11

Geliebte Freiheit

03:51

12

Vergiss nicht mich zu lieben

04:04

13

Ewig-Kenn-Effekt

03:27

14

Solotrip

04:05

15

Ein Geschenk

03:38

16

Frei

03:53

17

Das kann uns keiner mehr nehmen

03:42

18

Schweigen

03:18

19

Ich lass jetzt los

03:40

20

Es geht mir gut

03:12

21

We've got tonight

04:50

22

Rock my Life

03:51

23

How it's got to be

02:33

Total Runtime

01:22:28
Info for DNA

Endlich ist es soweit: mit dem Album "DNA" beendet Jeanette Biedermann ihre mehr als zehnjährige Veröffentlichungspause als Solo-Künstlerin. Es gibt Momente im Leben, in denen man sich eingestehen muss, dass man sich zu viel zugemutet hat. Wenn all der Stress, die Vielfachbelastungen und die erdrückende Erwartungshaltung die kostbaren Glücksmomente der Freude und Kreativität gnadenlos zu ersticken drohen. Eine solche schwierige Situation galt es 2008 für Jeanette Biedermann zu meistern - und sie traf eine wichtige Entscheidung. »Ich hatte das Gefühl, dass ich mir selber abhandengekommen war«, erinnert sich die Sängerin, Songwriterin, Schauspielerin und Synchronsprecherin heute. Und so fasste sie den Entschluss, ihre über alle Maßen erfolgreiche Musikkarriere von heute auf morgen an den Nagel zu hängen.
Acht Jahre lang hatte die junge Berlinerin, die in ihrer Rolle als Marie Balzer in der RTL-Kultserie »Gute Zeiten, schlechte Zeiten« innerhalb kürzester Zeit zum umjubelten TV-Star geworden war, mit Hits wie »Go Back«, »How It's Got to Be« und »Rock My Life« sowie sechs Studioalben sensationelle Charterfolge gefeiert, dabei eine Million Tonträger verkauft, zahlreiche ausverkaufte Tourneen absolviert und diverse Auszeichnungen erhalten (u.a. ECHO, Bravo Otto, Goldene Kamera). Dann zog sie die Notbremse.
»Ich habe in der Zeit, in der das Album ›Undress To The Beat‹ entstand, parallel eine TeleNovela gedreht. Das hat mich kräftetechnisch so ausgelaugt, dass ich dringend eine Pause brauchte«, erklärt sie. »Filmstudio. Kaum Sonnenlicht. Ich habe damals nur noch Lieder geschrieben, die nicht mehr in die Tiefe gingen. Ich hatte einfach nicht mehr die Energie, wirklich ehrliche, offene Musik zu schreiben... Ich habe mir dann absolute Ruhe verordnet, mit dem Ziel, wieder zu mir selbst zu finden.«
Entscheidende Hilfestellung in diesem Selbstfindungsprozess leisteten Christian Bömkes und Jörg Weißelberg (den sie 2012 heiratete). Mit den beiden Musikern schrieb sie zunächst Songs für andere Künstler, bevor sie schließlich gemeinsam das Bandprojekt Ewig aus der Taufe hoben. »Die Zwei haben mir Kraft und Rückhalt gegeben«, schwärmt sie. »Wir haben unglaublich schöne Lieder geschrieben und ich habe mich zwischen den beiden sehr beschützt gefühlt. Ich konnte in dieser Zeit, in der ich mich sehr fragil und verletzlich fühlte, neu erwachsen.« 2012 und 2015 veröffentlichte das Trio zwei Alben, die sie im Rahmen von zahlreichen Clubkonzerte, Festivals und Tourneen auch live präsentierten.
In den vergangenen zwei Jahren keimte in Jeanette Biedermann jedoch allmählich der Wunsch, ihre Solo-Karriere wiederaufzunehmen und sie begann, neue Songs zu schreiben - nunmehr allerdings nicht mehr in englischer Sprache. »Ich kann mich in der deutschen Sprache viel tiefgründiger und ehrlicher ausdrücken kann. Und ich habe einfach mehr Worte zur Verfügung«, erklärt sie. Doch die Sprache ist nicht die einzige Neuerung im Hause Biedermann: ihr erstes Solo-Album seit zehn Jahren, das unter dem Titel »DNA« erhältlich sein wird, erscheint in neuer Label-Konstellation bei Columbia Records.
Die zwölf Songs des Longplayers, darunter die bereits vorab erschienenen Stücke »Wie ein offenes Buch« und »Deine Geschichten«, entstanden in Zusammenarbeit mit Jules Kalmbacher (Xavier Naidoo, Mark Forster, Andreas Kümmert), Jens Schneider (Lotte, Wincent Weiss, Max Giesinger) und Daniel Flamm (Udo Lindenberg, Christina Stürmer, Clueso). Und natürlich stand ihr auch Ewig-Bandkollege und Ehemann Jörg Weißelberg bei der Entstehung des Albums - als Gitarrist, Songwriter und Produzent - zur Seite.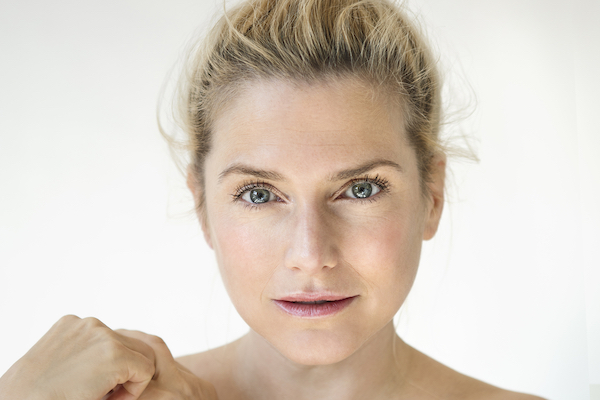 Jeanette Biedermann
Erfolgreich geworden durch eine der beliebtesten deutschen Daily-Soaps, feierte Jeanette Biedermann um die Jahrtausendwende nicht nur als Schauspielerin riesige Erfolge, auch musikalisch holte die damals Anfang Zwanzigjährige zahlreiche Auszeichnungen. Nach einer kreativen Schaffenspause als Solo-Künstlerin kehrt Jeanette Biedermann nach zehn Jahren mit neuen Songs zurück und geht ab Januar 2020 mit ihrem Album "DNA" auf große Tournee durch Deutschland, Österreich und die Schweiz.
Sie ist eine der erfolgreichsten deutschen Schauspielerinnen und Musikerinnen der 2000er Jahre. 1999 trat Jeanette Biedermann als Marie Balzer bei "Gute Zeiten, schlechte Zeiten" erstmals in Erscheinung und spielt sich schnell in die Herzen Deutschlands. Nur ein Jahr später erscheint mit "Enjoy!" ihr Debüt-Longplayer. Fünf weitere Alben folgen und bis zu ihrem vorerst letzten Studioalbum "Undress to the Beat" im Jahr 2009 verkauft sie insgesamt mehr als eine Million Tonträger.
2019 meldet sich Jeanette Biedermann nicht nur im TV mit ihrer Teilnahme an der VOX Sendung "Sing meinen Song – Das Tauschkonzert" zurück, sondern auch mit neuer Musik. Die ersten beiden Singleveröffentlichungen "Wie ein offenes Buch" und "Deine Geschichten" sind die Vorboten für das im September erscheinende Album "DNA". Auffallend sind die deutschen Songtexte, die man bisher weniger von der Sängerin kannte. "Der Grund dafür ist, dass ich mich in der deutschen Sprache viel tiefgründiger und ehrlicher ausdrücken kann. Und ich habe einfach mehr Worte zur Verfügung".

This album contains no booklet.