---
Album info
Album including Album cover
I`m sorry!
Dear HIGHRESAUDIO Visitor,
due to territorial constraints and also different releases dates in each country you currently can`t purchase this album. We are updating our release dates twice a week. So, please feel free to check from time-to-time, if the album is available for your country.
We suggest, that you bookmark the album and use our Short List function.
Thank you for your understanding and patience.
Yours sincerely, HIGHRESAUDIO
1

We Can Take Our Time

04:10

2

Mountain Steeps

04:03

3

Unfortunate Love (feat. Harrison Storm)

03:46

4

As I Exit, Pts. I & II

05:31

Total Runtime

17:30
Info for Soon Forever

Australian singer-songwriter and producer Hayden Calnin announces his forthcoming EP, Soon Forever, will be released via Nettwerk on September 4th, 2020. Today, he shares the first track, "Unfortunate Love," which features longtime friend, collaborator and roommate, Harrison Storm. Hayden explains, "The song had existed for quite a while, but just as music. I kept trying to find the vocal melody and words that would help surround it and bring it to life, but nothing seemed to feel right. I decided to bring in Harrison to try some vocal melody ideas and he immediately just hit the world I was looking for. Harrison had been going through a bunch of personal change in his life and as friends we have a way of trying to push each other to channel those thoughts into music. It can be pretty therapeutic at times, and I think that really comes out in this song both lyrically and melodically." Harrison adds, "Hayden and I spent an evening in our home studio one night piecing together some lyrics to the chorus melody based around a break up I went through last year. It was interesting having Hayden's perspective and understanding on the situation seeing as we live together and was really aware of what was going on. The sentiment of the song touches on not being unfairly resentful of the break up and moving on in a somewhat healthy way."
Hayden Calnin specializes in lush, spacious, genre-bending excursions" (Stereogum)
"It's always really nice to stumble upon an artist, and then find yourself enjoying their consistently excellent back catalog, and that's exactly what happened with Hayden Calnin" (EARMILK)
There's a hypnotic essence to the songwriter's music, something that truly draws you in…beautifully engrossing" (CLASH)
Hayden Calnin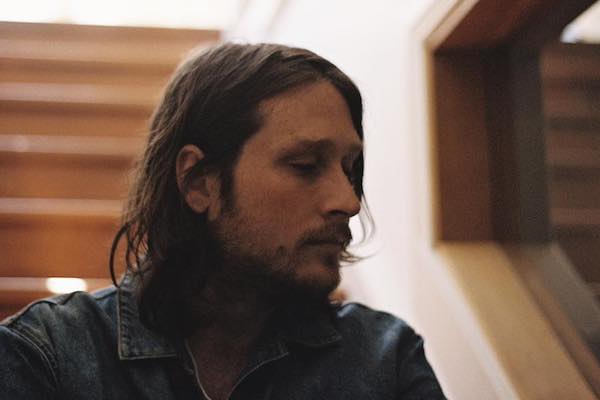 Hayden Calnin
A change of scenery makes all the difference.
After ten years entrenched in metropolitan "Sturm und Drang," Hayden Calnin picked up and left Melbourne City. During the decade prior, the singer, songwriter, producer, and multi-instrumentalist quietly made an indelible mark on independent music through his combination of troubadour-style storytelling and inventive genre-busting alternative songcraft. Over the course of three EPs and the epic two-part 2016 full-length Cut Love Pt. 1 and Cut Love Pt. 2, he landed major syncs everywhere from Suits, The Vampire Diaries, Teen Wolf, The 100, and So You Think You Can Dance USA to the UK trailer for Academy® Award-nominated favorite Room. Along the way, "For My Help" cracked 7 million Spotify streams with "Caution Cares," "Coward," and "Shutters" eclipsing 1 million as he garnered acclaim Consequence of Sound, Earmilk, Clash, and Stereogum, among others. Not to mention, he supported Matt Corby, Tom Odell, and The Antlers on the road and captivated crowds worldwide at headline gigs.
However, Melbourne started to stall him creatively and personally. Recognizing this, he yearned for a change of pace in 2018.
"I was living in this shitty apartment with one of my best friends; everything was just going downhill," he admits. "I was over the city and the people. I was stuck in a routine. I was unhappy. I didn't know where I was heading. So, I just made the call. It's something I had wanted to do for years, but work wouldn't allow me as I was recording a lot of artists and needed to stay in the city. I had to get the fuck out though. I looked for houses. As soon as I found one, I left. I needed to be away from the cement and in the dirt and sand, which is way better for my soul."
Settling in Shoreham an hour-and-a-half from Melbourne and a stone's throw from the beach, he finished what would become his 2019 EP, A Life You Would Choose. He expanded on the songs from his new studio desk while watching the ocean ebb and flow in front of him. Imbibing the spirit of the landscape, he incorporated strings—inspired by a recent Ólafur Arnalds fixation—throughout the project in order to "give it the feeling of a wave or tide going in." Hayden introduced the project with the single "Fuck Collingwood." The unabashed title underscores the tune's delicate interplay between his vulnerable and vivid vocalizations, orchestral hum, and stark keys. Right out of the gate, Atwood Magazine praised its "powerfully raw vision of distress through Calnin's familiar, beautiful 'folktronic' style."
"It's a song full of memories I don't really talk about much," he elaborates. "It's a nice way of expressing my love and hate for everything that happened while I lived back there. It's my 'Fuck You' to Melbourne in a reasonably poetic manor. I never ventured out much; I always lived in the same pocket. Some of these memories are probably why I actually wanted to leave in the first place."
Eloquent instrumentals such as "Late" and "Made of Everything" illuminate the scope of his soundscapes. Meanwhile, the follow-up single "Warm With You" examines the fluctuations of a relationship with a tender croon and jarring sonic textures.
"It's the one relationship song on the EP," he smiles. "You're going in circles together with this other person. You're happy. Then, you're not. You're in the cycle of figuring out whether or not it will work. Maybe you want to let go, run away, start a farm, and live off the land together. It's a bit romantic, but it all doesn't turn out like you hoped."
In the end, Hayden's creativity certainly flourished in his new home. Now, he welcomes everyone to reside here with him on A Life You Would Choose. "Moving out was the best thing I've done," he leaves off. "It was a huge weight off my shoulders. I'm more comfortable with myself. Life is more exciting. I want to share a message to feel lighter, calm down a little bit, and chill out. The storytelling matches the music closer than before. I hope you feel it too."
""His yearning vocals are very much in the Bon Iver mould amid the subtle meeting of folk and electronica….'Cut Love' had me so immersed in all its intricacies that it was over before I knew it, leaving me wanting more." (Indie Shuffle)

This album contains no booklet.