---
Album info
Album including Album cover Booklet (PDF)
1

Penny Blue

05:32

2

Transition One

00:32

3

Quarter Master

08:06

4

Transition Two

01:06

5

Chain of Fools

04:03

6

Transition Three

00:38

7

Siesta

09:17

8

Transition Four

00:16

9

It Don't Mean a Thing (If It Ain't Got That Swing)

08:47

10

Transition Five

00:30

11

Stockholm Underground

04:34

12

Transition Six

00:31

13

Helsinki

05:17

14

Transition Seven

00:47

15

Herbie Mann Medley

08:06

Total Runtime

58:02
Info for Transitions

Finally a Single is released of the SWR Big Band together with the artist in residence – Magnus Lindgren. The song is called "Penny Blue", composed and arranged by Magnus and features the bassist Decebal Badila on the flute next to him and drummer Guido Jöris. The complete album entitled "Transitions" will be released in June, and by then there will be a total of three singles. I'm very happy to be in charge of mastering this project.
SWR Big Band
Magnus Lindgren, saxophone, flute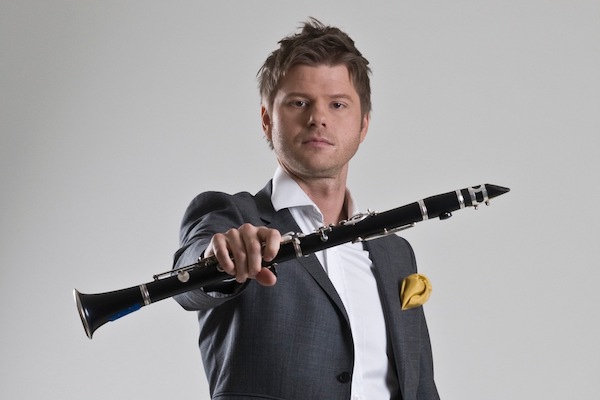 Magnus Lindgren
is highly competent and well-respected as a Soloist on Tenor Saxophone, Flute and Clarinet. He is also a prolific Music Arranger, Composer and Conductor, working on countless musical arrangements and compositions for Big Bands, Symphonic Orchestras and various other ensemble formats. In the European Jazz scene he continues to work more and more as a Performing Conductor.
Lindgren has collaborated with countless established and respected Artists such as: Herbie Hancock, Gregory Porter, James Ingram, Bobby McFerrin, David Foster, Take 6, Larry Carlton, Ivan Lins (Brazil), Till Brönner (Germany), Nicola Conte (Italy), Barbara Hendricks, Marie Fredriksson (Roxette, Sweden), Martin Fröst (Sweden), Ola Onabule (UK), John Beasley, John Patitucci, Ed Motta (Brazil), Youn Sun Nah (South Corea), Malena Ernman (Sweden), John Scofield, Chiara Civello (Italy) and many others.
Some of the major Orchestras he has worked with as a Soloist/Conductor/Arranger/Composer in his home Country of Sweden and Internationally, include: SWR Big Band (Stuttgart Radio Big Band, with Magnus as Artist-in-Residence from 2018 for 3 years).
HR Big Band (Frankfurt Radio Big Band), WDR Big Band (Cologne radio big band), Bohuslän Big Band (Gothenburg Sweden), Blue House Jazz Orchestra (Big Band Concerthouse Stockholm , with Magnus as Artist-In-resedence in 2004), Swedish Radio Symphony Orchestra, Royal Stockholm Philharmonic Orchestra, NDR Big Band (Hamburg Radio Big Band), Bielefeld Symphony Orchestra, Latvian Radio Big Band, Norrbotten Big Band (Sweden), Malmö Opera Ochestra (Sweden), Västerås Sinfonietta (Sweden), Swedish chamber orchestra (Örebro, Sweden), Gävle symfoniorkester (Sweden), Wermland Operas Orkester, Dalasinfoniettan, KORK (Norway), The Orchestra of the Komische Oper Berlin, Gustaf Sjökvists kammarkör (Choir, Sweden), Orphei Drängar (Male choir, Sweden), Male Voice Choir MM (Finland), Monday Night Big Band (Sweden), Stockholm Jazz Orchestra (Sweden).
As a Musician and Composer, Magnus carries a vision to continuously explore the limitless possibilities when painting with 'Self-composed' and 'Classical music' brushes, an approached that was also explored by his role models such as Miles Davis and Quincy Jones, who are part of his influence in his efforts to dig deeper into the universal world of music.
Whether it is a small Jazz ensemble, a Big Band, Choir, Symphony Orchestra, Swedish folk tunes or the Brazilian Samba, Magnus has made it a career goal to maintain a playful attitude plus improvisation as tools that he uses to go in and out of different musical frameworks. These are also traits that have been consistent since his musical journey began at the age of 6. This naive child-like approach to creating music and improvising is the content thread in all his projects.
Around the age of 10, in his childhood town of Västerås, Magnus' father ran a Music Store. This is where Magnus began experimenting with playing various instrument, which later afforded him the ability to substitute different instruments in his Band.
During his Undergraduate studies at the Royal Academy of Music in Stockholm (1992 – 1997), Magnus formed his own Big Band as well as a Jazz Quartet. This is where his inspiration and interest in composing for both small and large ensembles began to formulate. At the age of 18, he also got to play with his role model, the iconic Herbie Hancock through the Stockholm Jazz Festival (1993).
In 1999 Magnus received the "Jazz in Sweden" Award, a Swedish music prize that enabled him to record and launch his own album, "Way Out". That was the start of Magnus' own Jazz Quartet, which did a number of international tours, as well as winning the first prize at the Getxo International Jazz Festival 2000.
In 2001 Magnus Lindgren released the album, "Paradise Open", an offering of his own compositions and arrangements for Big Band. This release opened many opportunities for Magnus, as it became an important work in the Swedish Jazz scene by winning at the Swedish Grammis, the Orchestra Journal's The Golden Disc and receiving a great stamp of approval by Sweden's Radio Listeners' prize – Jazzkatten. In this Project he brought together a new generation of young and skilled Jazz Musicians, some of whom have established themselves as some of Sweden's highly respected musicians.
Magnus has continued to be an in demand Collaborator, working with various outstanding Projects that include Nils Landgren's Funk Unit, the Nicola Conte Combo, the Till Brönner Band. With his Quartet they also worked for several years with the opera singer, Barbara Hendricks, doing the Gershwin and the Billie Holiday songbooks. At the 2003 Nobel Prize Banquet, Magnus wrote and performed all the music as a Soloist leading his Quartet and the Stockholm Sinfonietta. This was broadcast live to millions of television viewers around the world, and the first to feature a Jazz musician at this prestigious Event.
Magnus has a repeat performance at the 2016 Nobel Prize Banquet, this time together with Clarinetist Martin Fröst and The Swedish Chamber Orchestra.
The album "Batucada Jazz" (2009) was the result of Magnus's enormous passion and inspiration for Brazilian music and tradition. It was his International breakthrough. His own melodic world integrated with Brazilian rhythms and was written and recorded in Brazil with some of the foremost Brazilian Musicians such as Leonardo Amuedo, Armando Marçal and Kiko Kontinentino. For several years Magnus toured with this project both in Asia, South America and Europe. The album was also nominated for a Swedish Grammis in 2010.
The album "Fyra", released in 2012, was a regular jazz album with his own songs, where Magnus collected an exciting combination of musicians such as legendary bass player Palle Danielsson. It was also well received by important platforms such as the Jazz magazine "Downbeat". "Fyra" was also nominated for a Swedish Grammis. In 2017 Magnus releases the album "Stockholm Underground" on the German record label ACT, featuring Magnus' unique approach to playing the Flute. This Project paid homage to the jazz flute Master, Herbie Mann and his "Memphis Underground" Project, where Jazz and R&B blended together. Magnus continues to tour with the "Stockholm Underground" Band regularly.
In 2019, Magnus performed to an audience of 30,000 people, conducting and playing with the Frankfurt Radio Big Band, featuring Trumpeter Till Brönner, a close confidant of Magnus', who played an important role in Magnus' establishment through their various collaborations, touring internationally with various Orchestra sizes where Magnus had arranged Till Brönner's music.

Booklet for Transitions