---
Giovanni Antonio Giay (1690 - 1764):

1

Mitridate: Son qual nave che agitata

12:59

Gaetano Latilla (1711 - 1788):

2

Il nata de Giove: Vuoi per sempre abbandonarmi?

11:00

Nicola Conforto (1718 - 1793):

3

La festa cinese: Ogni dì più molesto

01:41

4

La festa cinese: Non sperar, non lusingarti

10:17

Geminiano Giacomelli (1692 - 1740):

5

Merope: Quell'usignolo

10:27

Giovanni Battista Mele (1693 - 1752):

6

Armida placata: Io sperai del porto in seno

09:51

Anonymous:

7

Sabrina: Invan ti chiamo, invan ti cerco, amato

03:12

8

Sabrina: Al dolor che vo' sfogando

11:57

Total Runtime

01:11:24
Info for The Farinelli Manuscript

In 1753, Farinelli sent a precious manuscript from Madrid to the Empress Maria Theresa in Vienna – it contained some of the arias he usually sung during private evening concerts for the King of Spain. Among them were the celebrated Son qual nave and Quell'usignolo, for which he wrote by hand his own original da capos and cadenzas. This incredible source, offering a very unique and peculiar insight into the artistry of the famous castrato, is recorded here integrally, after a painstaking scholarly work on all the performance-related topics. The star mezzo-soprano Ann Hallenberg delivers the breathtaking original embellishments created by Farinelli with astonishing ease, making this survey through pieces written by Giacomelli, Conforto or Farinelli himself a truly delightful experience. Stile Galante and conductor/musicologist Stefano Aresi bring their usual savoir-faire and elegance to this carefully crafted project.
Ann Hallenberg, soprano
Stile Galante
Stefano Aresi, conductor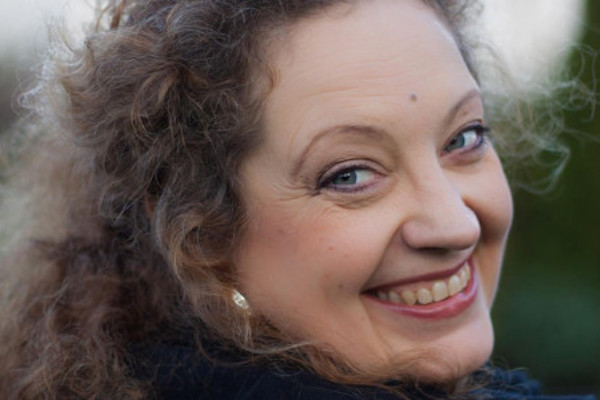 Ann Hallenberg
The Swedish mezzo-soprano Ann Hallenberg regularly appears in opera houses and festivals such as Teatro alla Scala Milan, Teatro la Fenice Venice, Teatro Carlo Felice Genoa, Teatro Real Madrid, Theater an der Wien, Opernhaus Zürich, Opéra National Paris, Théâtre des Champs-Elysées Paris, Opéra de Lyon, Opéra du Rhin Strasbourg, Opéra de Lille, Opéra de Bordeaux, Opéra de Dijon, Opéra de Monaco, Théâtre de La Monnaie Brussels, Netherlands Opera Amsterdam, Vlaamse Opera Antwerp, Bayerische Staatsoper München, Staatsoper Berlin, Semperoper Dresden, Norwegian National Opera, Royal Swedish Opera, Salzburg Festival, Edinburgh Festival and the Drottningholm Festival in Stockholm. She is highly sought after as a concert singer and she frequently appears in concert halls throughout Europe and North America.
Ann Hallenberg regularly works with conductors such as Giovanni Antonini, Fabio Biondi, Ivor Bolton, William Christie, Alan Curtis, Ottavio Dantone, Alessandro De Marchi, Marcello Di Lisa, Laurence Equilbey, Diego Fasolis, Adam Fischer, Patrick Fournillier, Sir John Eliot Gardiner, Jane Glover, Pablo González, Emmanuelle Haïm, Daniel Harding, Nikolaus Harnoncourt, Philippe Herreweghe, Michael Hofstetter, Paavo Järvi, Bernard Labadie, Louis Langrée, Paul McCreesh, Nicholas McGegan, Riccardo Minasi, Marc Minkowski, Christopher Moulds, Riccardo Muti, Kent Nagano, Sir Roger Norrington, Renato Palumbo, Sir Antonio Pappano, Evelino Pidò, Jérémie Rhorer, Christophe Rousset, Federico Maria Sardelli, Andreas Spering, Jean-Christophe Spinosi, David Stern, Lothar Zagrosek and Alberto Zedda.
Her repertoire includes a large number of leading roles in operas by Rossini, Mozart, Gluck, Handel, Vivaldi, Monteverdi, Purcell, Bizet and Massenet. Equally at home on the concert platform she has built an unusually vast concert repertoire that spans music from the early 17th Century works of Monteverdi and Cavalli, via Mozart, Beethoven, Berlioz, Mahler, Martin and Chausson up to contemporary works of Franz Waxman and Daniel Börtz.
Engagements in 2013 included Mozart's Davide Penitente in Berlin with the Berliner Philharmoniker, Anna in Haydn's Il ritorno di Tobia at the Salzburg Festival, Rossini's Stabat Mater at Teatro Real Madrid, the title role in Handel's Agrippina at Théâtre des Champs-Elysées Paris and Auditorio Nacional de Música Madrid, Dejanira in Hercules in Moscow, Brahms' Alto Rhapsody at with Frankfurt Radio Orchestra, Pergolesi's Stabat Mater with Los Angeles Philharmonic, Bach's St Matthew Passion in Rome with Accademia Nazionale di Santa Cecilia, Bach's Mass in B minor with Orchestre Symphonique de Montréal, Pergolesi's Stabat Mater as well as Traetta's Stabat Mater at Festival Ambronay with Les Talens Lyriques, Bach's Mass in B minor as well as Magnificat in Stockholm with the Swedish Radio Orchestra, Teseo in Handel's Arianna in Creta at Theater an der Wien, Ferrandini's Il Pianto di Maria at the Concertgebouw Amsterdam as well as in Krakow, Tirinto in Handel's Imeneo in Siena, Servilia in Vivaldi's Tito Manlio at Festival Ambronay with Concerto de' Cavalieri, and a concert with arias by Handel, Porpora and Orlandini in Antwerp with Il Pomo d'Oro.
2014 included Farnaspe in Veracini's Adriano in Siria in Konzerthaus Wien, Emilia in Vivaldi's Catone in Utica at Théâtre des Champs-Elysées Paris, Orphée in Gluck's Orphée et Euridice in Lisbon, Schumann's Das Paradies und die Peri in the Gewandhaus Leipzig, Chausson's Le poème de l'amour et de la mer at Théâtre des Champs-Elysées Paris, Mahler's Das Lied von der Erde and Brahms' Vier ernste Gesänge in Philharmonie Berlin, Berlioz' Les nuits d'été in Oviedo, Zaragoza and Budapest with Orchestre Révolutionnaire et Romantique as well as in Skopje with Macedonian Philharmonic Orchestra, Beethoven Symphony No. 9 with Rotterdam Symphony Orchestra, Servilia in Vivaldi's Tito Manlio in Auditorio Nacional in Madrid and Centro Cultural in Lisbon, Mozart's Mass in C minor at the Salzburg Festival, Mahler's Kindertotenlieder in Paris, Poitiers and Gent with Orchestre des Champs Elysées, Vivaldi's Gloria in Accademia Nazionale di Santa Cecilia Rome, arias by Porpora, Broschi, Giacomelli and Leo in Wigmore Hall in London, Beethoven's Symphony No. 9 with Danish National Chamber Orchestra, Beethoven's Missa Solemnis with Gothenburg Symphony Orchestra, Mozart's Requiem with Barcelona Symphony Orchestra as well as with Orchestra of Teatro Real Madrid and with Latvian National Symphony Orchestra, arias by Handel with Zurich Chamber Orchestra, arias by Mozart, Haydn and Gluck with Drottningholm Festival Orchestra, and arias by Handel, Telemann and Porpora at the Ernen Festival.
2015 has started with Irene in Handel's Tamerlano at Théâtre de La Monnaie Brussels and concerts with arias by Bizet, Saint-Saëns and Mozart in Antwerp.

Booklet for The Farinelli Manuscript