---
Album info
Album including Album cover
I`m sorry!
Dear HIGHRESAUDIO Visitor,
due to territorial constraints and also different releases dates in each country you currently can`t purchase this album. We are updating our release dates twice a week. So, please feel free to check from time-to-time, if the album is available for your country.
We suggest, that you bookmark the album and use our Short List function.
Thank you for your understanding and patience.
Yours sincerely, HIGHRESAUDIO
1

Semikolon

03:51

2

Hallo

03:24

3

Vallah

03:14

4

Frankfurter Schule

03:30

5

Fantasy

03:03

6

Glaub an Dich

04:13

7

Vay Vay

03:16

8

Engin

02:47

9

Was Du nicht siehst

03:21

10

Zero Zero

02:35

11

Bahnhof

04:06

12

Solang sich's dreht

04:15

13

Step by Step

03:25

14

Wenn Du willst

03:04

15

Semikolon (Instrumental)

03:46

16

Hallo (Instrumental)

03:22

17

Vallah (Instrumental)

03:12

18

Frankfurter Schule (Instrumental)

03:30

19

Fantasy (Instrumental)

03:03

20

Glaub an Dich (Instrumental)

04:10

21

Vay Vay (Instrumental)

03:15

22

Engin (Instrumental)

02:46

23

Was Du nicht siehst (Instrumental)

03:20

24

Zero Zero (Instrumental)

02:33

25

Bahnhof (Instrumental)

04:05

26

Solang sich's dreht (Instrumental)

04:17

27

Step by Step (Instrumental)

03:22

28

Wenn Du willst (Instrumental)

03:04

Total Runtime

01:35:49
Info for Semikolon

Credibil veröffentlicht drei Jahre nach »Renæssance« sein zweites Album »Semikolon« - und das hält, was er versprochen hat. Der 24-Jährige versucht nicht, anderen zu gefallen oder Erwartungen zu erfüllen, sondern weiß, was er kann und macht, was er will. Der Titel des Albums, »Semikolon«, könnte treffender nicht sein. Stärker als ein Komma, schwächer als ein Punkt ist das Satzzeichen, ja, ist dieses Album ein Synonym für das Weitermachen und etwas, das noch lange nicht zu Ende ist. »In den letzten Jahren gab es viele Tiefpunkte, an denen andere aufgehört hätten. Aber ich nicht. Ich weiß, was ich kann. Ich will die Festhalle vollmachen, ich will vor 10.000 Leuten spielen. Ich bin jetzt bereit, das Ding mit nach Hause zu nehmen."
Credibil, Gesang, Rap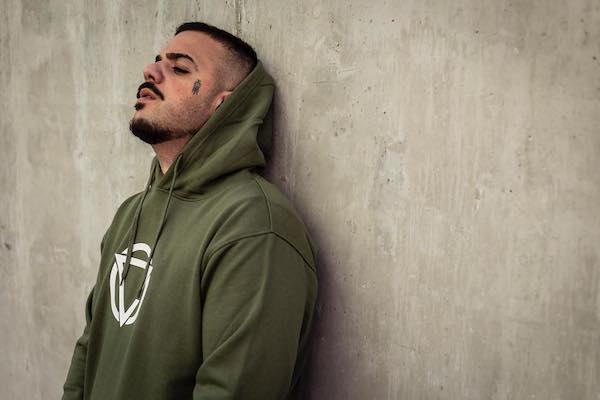 Credibil
Drehen wir die Zeit gut zehn Jahre zurück. Deutscher Rap erlebte gerade seinen ersten große Hype. HipHop ist überall. Alben landen an der Spitze der Charts, Rapper treten im Fernsehen auf und füllen große Konzerthallen. Gangster-Rap aus Berlin ist erfolgreich wie nie zuvor und das einstige Dream Team aus Eko Fresh und Kool Savas liefert sich in der Öffentlichkeit ein gnadenloses Battle.
Credibil ist zu diesem Zeitpunkt gerade einmal neun Jahre alt, aber verfolgt schon damals gespannt das HipHop-Geschehen. Er votet sich am Telefon die Finger wund, damit die Videos von Kool Savas, Eko, Azad und Bushido auf den Musiksendern laufen. Stundenlang sitzt Credibil vor dem Fernseher, nimmt seine Lieblingsclips auf Videokassette auf, um sie sich immer und immer wieder anzusehen und lernt die Texte so lange, bis er sie in- und auswendig kennt. Und wie das so ist, beschliessen er und seine Jungs eines Nachmittags beim gemeinsamen Kick auf dem Bolzplatz, es doch auch mal mit dem Rappen zu versuchen
Natürlich erst mal nur für sich, aber 2012 stellt Credibil doch ein paar Clips seiner A capellas, ins Netz. Es folgt der großartige Song »Fremde«, die »Ehrlich gesagt«-EP und ein Gastauftritt auf dem »Parallelen«-Remix von Celo & Abdi, der beeindruckend aus der MC-Menge herausstach. Was trotz geringem Output gleich auffiel: Der 19-jährige ist mit allem gesegnet, was ihn zu einem kompletten MC macht: Stimme, Flow, eine beeindruckende Rap-Wissen, das Gespür für pointierte Texte ohne großen Pathos. Und die Vielseitigkeit des Frankfurters sprach sich im letzten Jahr sogar bis zu Kool Savas herum. Und welchen besseren Ritterschlag könnte es bitteschön geben als den vom King of Rap?

This album contains no booklet.