---
Album info
Album including Album cover
I`m sorry!
Dear HIGHRESAUDIO Visitor,
due to territorial constraints and also different releases dates in each country you currently can`t purchase this album. We are updating our release dates twice a week. So, please feel free to check from time-to-time, if the album is available for your country.
We suggest, that you bookmark the album and use our Short List function.
Thank you for your understanding and patience.
Yours sincerely, HIGHRESAUDIO
1

Along The Boundary

04:56

2

Billow Gently

03:22

3

The Lighthouse

03:17

4

Changing Tides

03:19

5

Promise Of Sun

03:00

6

Empty City

03:17

7

I Used To Live Here

03:54

8

Written In The Sand

03:29

9

Through The Dim Veil Of Sleep

06:15

10

Paper Limbs

03:13

11

Hold My Hand

02:15

Total Runtime

40:17
Info for Echoes In The Valley

Sophie Hutchings is a deeply authentic artist that is affected by her surroundings. This directly correlates to Sophie's rationale around the carefully selected location where she recorded her new works. Nestled in the dramatic valley of the Byron Hinterland mountains, Echoes in the Valley, was organically born. The creation of the solo piano release saw Sophie intentionally remove herself from the chaos and building trauma the world was experiencing. This effort has led to a body of work that finds complete solace in pure simplicity, stripped back to an exposed minimum.
After a decade of releases, Sophie is familiar with the various nuances and routines she needs for complete musical immersion. Earlier this year saw the release of her outstanding Love & Keep EP, which embraced quiet moments found in the life of an insomniac. Recorded in the dark of night, the soundscape captured a trademark calm that Sophie has reflected frequently on, and slowly, expertly refined. Remaining prominent works from Sophie include the touching By Night, that has amassed over 22 million streams on Spotify alone, and the delicately delivered Grace, with streaming numbers nearly doubling that of previous pieces.
Released on the 15th of October, Echoes In The Valley is an exercise in patience, the power found in raw sound and the coherent inspiration that is developed alongside. "I'm always hearing melodies in my head, so it's very tempting to add layers," says Sophie. "I was so tempted to put another instrument on it, but had to tell myself, 'No'." The only audible accompaniment to the piano is the stroke of keys, push of pedal, and the buzz of the outdoor aroma oozing in. Originally schedule for recording in Berlin, COVID meant plans had to be shifted. However, the futon bed, outdoor shower and rustic timber studio became one with Sophie's sound and creative process. This allowed Sophie to audibly caress the creaks, clicks and daily birdsong that surrounded her.
With this release, Sophie Hutchings wants to express the abundance of forgotten qualities found in voluntary solitude. The playful, unexpected tension found in beauty and isolation that can, ultimately, result in a therapeutic experience. Yet again bringing her admiration for the world we find ourselves in into every inch of her work, Sophie succinctly explains why she "wanted the natural world to speak louder than humanity".
Sophie Hutchings, piano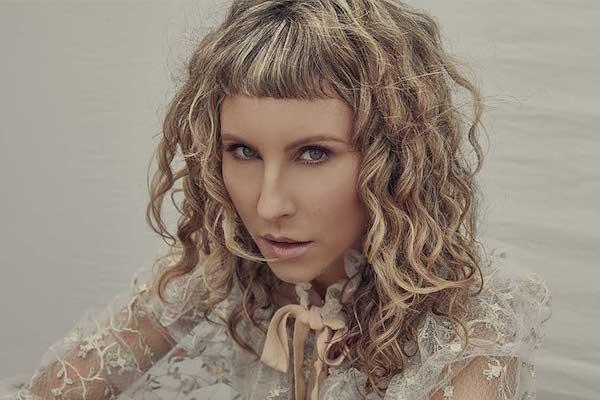 Sophie Hutchings
spent a good deal of her childhood outdoors, by the ocean. "I find the water has an almost medicinal effect," says Hutchings, who still swims and surfs with enthusiastic regularity. "There's a peace that comes over you when you're in the ocean or gazing at its horizon."
The elemental, almost otherworldly effect of that natural landscape on Hutchings' psyche has proved a formative and lasting influence on her style as a pianist and composer. Hutchings' music is ruminative and dreamy, rippling piano-based instrumentals described by The Guardian as exuding "an intimate, contemplative quality; sometimes melancholic, often with an exhilarating beauty."
Self-imposed seclusion also shaped Hutchings' now trademark sound, which would go on to see her nominated for the Australian Music Prize in 2016. She describes herself as gregarious child, part of a "big, noisy, active" household, her father's jazz records competing against her two older brothers' heavy indie rock collection. And though performing runs in her blood, Hutchings found she was "painfully shy" when it came to playing in front of others, preferring instead to cloister herself away, where she could enjoy the dream-like state that came over her when in congress with the keys. "That's the beauty of instrumental music: it's felt, not spoken, and sometimes the things we feel can't always be articulated through spoken language."
As a student, Hutchings chaffed against traditional conservatory methods, preferring to embrace alternative methods of learning. The music Hutchings wrote in her late teens was intuitively modern-classical; she wouldn't encounter anything of or adjacent to the genre itself until a friend of her brother's recommended Rachel's, a post-rock chamber music group from Louisville, Kentucky, who'd become a touchstone of the young composer's youth. The works of American ambient hero Harold Budd and legendary Estonian composer Arvo Pärt also proved influential in those early days. But mostly, Hutchings style – repetitive chords, subtly shifting moods – was entirely her own, arriving from a place of deep, unfettered instinct.
Hutchings' 2010 debut Becalmed was released via an indie label in Sydney, and did well in Europe; MOJO named it one of the 'Top 5 Independent Albums' of the year. Night Sky [2012] followed, and by 2013, Hutchings was touring Japan. The following year saw her supporting Ólafur Arnalds at Melbourne and Perth Music Festival, and in 2015, her music was used by Qantas Airline as their official, in-flight soundtrack. Wide Asleep marked her third studio album, and while both that record and Night Sky received warm praise from the Australian music press, it was a 30-minute solo piano album White Light, released in 2015, that marked her first buzz release, proving a hit on streaming platforms and earning her a wider, more global fan base.
Her next studio album, Yonder [2017], announced her as a star in undeniable ascension, earning praise for a commitment to emotive ambience. She followed this with Byways [2017], a nocturnal companion record she describes as "the sleepy sister album" to Yonder. European tours followed in 2017 and 2018, along with acclaimed performances at prestigious Australian music festivals such as DARK MOFO and Vivid. 2018 saw the composer support Hauschka in Europe and bag a sought-after sync with Mercedes. By the time she was ready to release her latest album, the starkly stunning Scattered On The Wind, Hutchings was flattered to find herself courted by a number of major labels.
Scattered On The Wind – Hutchings' first release with Mercury KX [April, 2020] – is a spellbinding affair, an elegant and transcendent meditation on "surrendering to the unknown, trusting that things will align." A blend of revamped archival compositions, stored away on a cherished hard drive, and newer, original pieces written expressly for this record, it was recorded at Sydney's Trackdown Studios in 2019. Tim Whitten was on hand to engineer, while long-time collaborators Peter Hollo and Jay Kong guested, adding cello and violin accents respectively. New players Bree Baxter and Vera Marcu added violins to 'Your Heart', 'Scattered on the Wind' and the album's first single, 'Two Flames', while soprano singers Sandra Liu and Josephine Stark joined Hutchings in adding subtle, choral-inspired vocal accents throughout. Lee Hutchings also guests on the album, playing flute and alto flute.
A decade on from her debut, with a growing, global fan base and new continents beckoning, Hutchings is no longer the introverted pianist of her teenhood. "I pour so much emotional energy into my music; I think that's why I was so desperately shy about performing it when I was a teen. But I have confidence in my vision now – partly through experience, and partly through the relationship I have with my audience. They've taught me to trust and believe in what I'm doing."

This album contains no booklet.