---
Album info
Album including Album cover
I`m sorry!
Dear HIGHRESAUDIO Visitor,
due to territorial constraints and also different releases dates in each country you currently can`t purchase this album. We are updating our release dates twice a week. So, please feel free to check from time-to-time, if the album is available for your country.
We suggest, that you bookmark the album and use our Short List function.
Thank you for your understanding and patience.
Yours sincerely, HIGHRESAUDIO
1

I La La La Love You

03:34

2

I'd Rather See You Dead

04:04

3

Stand Up

04:29

4

Who'll Take The Fall

04:17

5

The Fifth

03:27

6

Misty Morning

05:06

7

Can't Stop The Heartaches

05:11

8

Amgwanna Kick Booty

03:25

9

Rockin

05:39

Total Runtime

39:12
Info for Black Pearl (Remastered)

The first time on HIGHRESAUDIO for this album from the Canadian Rock/Blues guitarist, originally released in 1982. Moving to the UK in the early '70's, Travers made a name for himself as a top notch guitarist who blended Hard Rock and Blues into a musical stew. Concentrating on the U.S. market in the late '70's, Travers reached his commercial peak with a slew of great albums including Black Pearl.
Pat Travers, guitar, keyboards, vocals
Peter "Mars" Cowling, bass
Sandy Gennaro, drums, timpani
Don Harriss, keyboards, piano, synthesizer
Joey Jelf, harmonica, background vocals
Dave Levine, drums
Digitally remastered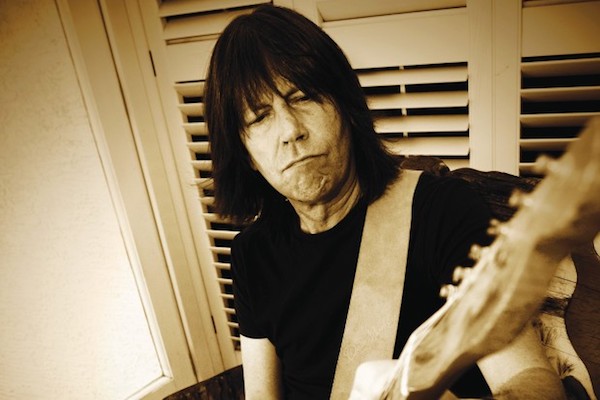 Pat Travers
While most bluesy hard rock acts of the '70s and '80s hailed from the United States, there were several exceptions to the rule. Canadian singer/guitarist/keyboardist Pat Travers with his hard, edgy tone, rough and rowdy vocals, and barroom boogie aesthetic is a stellar example. Arriving during the reign of hard blues-rock guitar slingers such as Johnny Winter, George Thorogood, and Robin Trower, his eight-album run for Polydor from the self-titled 1976 debut through 1984's Hot Shot, netted seven Top 200 chart placements (all but one in the upper half) and two Top 40 singles, including the party anthem classic "Boom Boom (Out Go the Lights)." Subsequently, he placed four singles in the Hot 100, and two more -- including 1981's "New Age Music" and 1984's "Killer" in the upper rungs of the Mainstream Rock Songs charts. As evidenced by his catalog, Travers is equally adept at playing funk and prog. One of rock & roll's bona fide road dogs, he has toured over 150 dates a year for more than 40 years. In the 21st century, Travers has continued to record for a variety of labels in North America and Europe. Better known dates include 2003's P.T. Power Trio, 2005's Bazooka with drummer Carmen Appice, and 2015's Retro Rocket.
Born in Toronto on April 12, 1954, Travers first picked up the guitar just prior to entering his teens after witnessing a local performance by the great Jimi Hendrix. It wasn't long before Travers was studying the other top rock guitarists of the day (Eric Clapton, Jeff Beck, Jimmy Page, etc.), and paying his dues by playing in bar bands in Quebec. His first true touring gig came his way when he hooked up with '50s rock & roll vet Ronnie Hawkins (best known for performing with a backing cast that would eventually transform into the Band).
But Travers' main love was hard rock, so after a year, he packed up his belongings and headed to London. Shortly after touchdown in the U.K., Travers recorded a demo that would land him a recording deal with Polydor and result in the release of his debut, Pat Travers, during the spring of 1976. A performance at England's annual Reading Festival the same year only piqued further interest, which resulted in two more releases in 1977, Makin' Magic and Putting It Straight (both of which followed a pre-Iron Maiden Nicko McBrain on drums), before Travers returned to North America and set his sights on the U.S. rock market.
Featuring drummer Tommy Aldridge, guitarist Pat Thrall, and bassist Mars Cowling, the new Travers band lineup premiered on 1979's Heat in the Street. This led to Travers' most commercially successful period, resulting in a pair of Top 30 releases, 1979's Live! Go for What You Know (considered by many Travers fans to be his finest hour) and 1980's Crash and Burn. But soon after the dawn of the '80s, bluesy hard rock seemed to quickly fall out of favor among the U.S. record buying public, in favor of slickly produced arena rock, and later, MTV-approved bands.
As a result, each subsequent Travers release sold less, as his last albums to appear on the U.S. album charts included 1981's Radio Active, 1982's Black Pearl, and 1984's Hot Shot. Unhappy with Polydor, Travers opted to take a break from releasing albums for the remainder of the decade, but continued to tour. Travers' 1990 comeback album, School of Hard Knocks, failed to re-spark interest on the charts, although he continued to issue new studio albums (Blues Tracks, Just a Touch, Blues Magnet, etc.) and archival live sets (King Biscuit Flower Hour, BBC Radio One Live in Concert) throughout the decade.
Travers continues to tour and record regularly (playing alongside the likes of Night Ranger's Jeff Watson, Cinderella's Tom Keifer, and Rick Derringer), and in 2001, performed as part of the Voices of Classic Rock tour. Travers emerged from the recording studio once more in 2003, with P.T. Power Trio, a recording that featured covers of songs by the likes of Cream ("White Room"), Robin Trower ("Day of the Eagle"), and ZZ Top ("Nasty Dogs and Funky Kings"), among others. Subsequent releases include 2004's It Takes a Lot of Balls, a collaboration with Carmine Appice, PT=MC2 (2005), a second Power Trio outing called P.T. Power Trio 2 (2006), Travelin' Blues (2009), Blues on Fire (2012), Can Do (2013), and Retro Rocket (2015). In 2016, Travers reunited with Appice for the cheekily titled Balls Album, which saw the dynamic duo tearing through a set of classic blues-rock numbers. In 2019, Travers went well outside his musical persona by issuing Swing!, a collection of thoroughly reimagined big-band jazz classics from the '40s and '50s including Duke Ellington's "Take the 'A' Train," Louis Prima's "Sing Sing Sing!," Glenn Miller's "In the Mood," Louis Jordan's "Is You Is or Is You Ain't My Baby," and "Let the Good Times Roll." (Greg Prato, AMG)

This album contains no booklet.