---
Album info
Album including Album cover Booklet (PDF)
Cilia Petridou (b. 1945): Asmata:

1

Asmata: No. 1, Teresa

00:42

2

Asmata: No. 2, Lullaby

04:07

3

Asmata: No. 3, Beauty

02:49

4

Asmata: No. 4, Enough

02:45

5

Asmata: No. 5, The Nun

04:02

6

Asmata: No. 6, Epitaph

01:00

7

Asmata: No. 7, Away from You

06:53

8

Asmata: No. 8, Red Lips

03:20

9

Asmata: No. 9, The Soul Selects Her Own Society

02:25

10

Asmata: No. 10, Wait

01:33

11

Asmata: No. 11, Your Eyes

05:50

12

Asmata: No. 12, My Greatest Regret

04:00

13

Asmata: No. 13, Nightingale

03:02

14

Asmata: No. 14, Scent of the Rose

03:17

15

Asmata: No. 15, Sunset

09:05

Byzantine Doxology:

16

Byzantine Doxology: No. 1, Bless Us, O Lord

04:51

17

Byzantine Doxology: No. 2, Blessing of the Thrice-Holy Hymn

12:16

18

Byzantine Doxology: No. 3, O Lord I Have Cried

15:42

19

Byzantine Doxology: No. 4, Deliver Me

06:21

20

Byzantine Doxology: No. 5, Pure Light

05:31

21

Byzantine Doxology: No. 6, Hosanna in the Highest

03:29

22

Byzantine Doxology: No. 7, Peace to All

04:01

23

Byzantine Doxology: No. 8, Rest the Souls

02:12

Total Runtime

01:49:13
Info for Visions of the Greek Soul

Cilia Petridou was an accomplished pianist until her career was ended by major surgery, since when she has concentrated on composition. Moving with her family to the UK, she was hugely affected by the Turkish invasion of north Cyprus which destroyed their home town of Famagusta; her music is often informed by that political and social tragedy and also by the landscapes of Cyprus, ancient literature and the Greek Orthodox liturgy.
This double album is in two parts: The Asmata is a collection of songs inspired by modern Greek poetry, divided between two sopranos. A small vocal ensemble then presents the Byzantine Doxology, a new setting of Orthodox liturgical texts. Most is sung in Greek and is suffused, even in the case of a setting of Emily Dickinson, with the musical traditions of that country. The composer has also been much inspired by the ancient writings of Anyte of Tegea.
Lesley-Jane Rogers, soprano
Alison Smart, soprano
Susan Legg, mezzo soprano
Andrew Mackenzie-Wicks, tenor
Jenni Harper, soprano
Jeremy Birchall, bass
Patrick Ardagh-Walter, bass
Katharine Durran, piano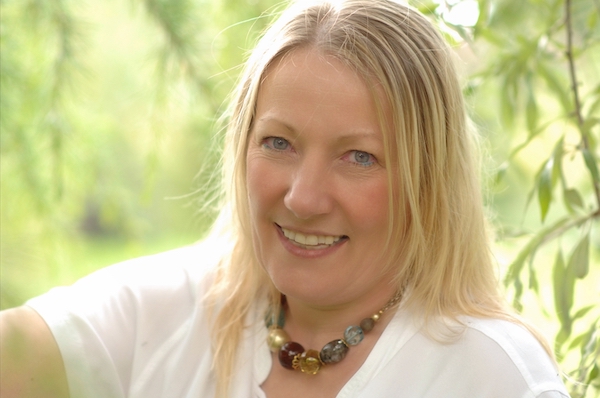 Lesley-Jane Rogers
is heralded as one of the most versatile soloists of today, and is renowned for her captivating and evocative performances. An established concert soloist, she specialises in oratorio, "vocal concertos", solo cantatas, recitals and contemporary music, and has a vast repertoire of several hundred works. She studied singing and piano at the Royal Academy of Music where she won several prizes, and has since been made an 'Associate' in recognition of her eminence in the profession.
Her extensive oratorio repertoire encompasses the mainstream panoply – she frequently performs works by Bach, Handel, Haydn, Mozart, Mendelssohn, Elgar and Verdi – as well as many more unusual pieces. An exuberant performer when required, she is also a natural choice for large-scale pieces, and for new works in particular.
Lesley-Jane has worked with many leading conductors and orchestras, and her discography numbers some 40 CDs, including several new-music releases for the specialist label Metier, as well as various English composer CDs for the Divine Art, Toccata Classics, Campion/Cameo, Hyperion, Prima Facie and Carma labels. A keen exponent of contemporary music, Lesley-Jane has given very nearly 200 premières, and is honoured to be the dedicatee of various songs and song cycles. Large-scale premières include Joseph Phibbs' Tenebrae, and Michael Finnissy's Favourite Poets, but it is perhaps for her numerous chamber music recitals that she is best known.
Lesley-Jane is also in demand as a "vocal concerto" soloist; in particular her affinity with Strauss's Four Last Songs, Ravel's Shéhérazade, Finzi's Dies Natalis, Canteloube's Songs of the Auvergne, Mozart's Exsultate, jubilate and Bach's Jauchzet Gott makes her a popular choice for this task. She is also an engaging recitalist and works with the award-winning pianist Jennie-Helen Moston, with whom she recorded songs and anthems by British composer Peter Lea-Cox for the Divine Art label.
Alison Smart
is a champion of new music and British composers as well as an experienced recitalist and oratorio performer. She took a degree in Classics at Clare College, Cambridge, where she was a Choral Scholar. She then sang with The Sixteen and other Early Music groups before taking diplomas at the Royal Northern College of Music and Trinity College of Music, London.
Since then she has sung as soloist with the BBC Concert orchestra, the BBC Symphony Orchestra, the Guildford Philharmonic Orchestra, the Hanover Band and the Orchestra of the Age of Enlightenment, under conductors such as Stephen Cleobury, Sir Andrew Davis, Jane Glover and Sir Roger Norrington. Her repertoire covers all periods of music but she is particularly at home with Baroque and Classical works as well as more recent compositions.
Alison's passion for – and great understanding of – new works is reflected in her discography, which includes Peripheral Visions: British Music for voice and piano since 1970 (selected by the Sunday Times as their disc of the week) and New French Song (twenty newly commissioned songs by British composers), both for MSV. One of the songs, Sainte by Tarik O'Regan, won the vocal category of the British Composer Awards 2005. Her partner in these recordings is the pianist Katharine Durran, with whom she has a long-established duo. Alison also appears as one third of Trio Finch, in concerts featuring works for soprano, violin and piano.
Alison's operatic roles include Celia in Iolanthe at the Proms in 2000; Third Herd Girl in Peer Gynt for the Proms and at the Salzburg Festival in 2001; Mary Magdelene in Jonathan Harvey's Passion and Resurrection (now available on CD). Alison studies with Marie Hayward Segal.
Susan Legg
Described in The Sunday Times as 'a lustrous mezzo soprano' and now specialising in contemporary song, lieder and oratorio, Susan regularly broadcasts on radio and has given recitals at the Wigmore Hall, Purcell Room, St. John, Smith's Square and opera galas at St. James's Palace and British Embassies in Moscow, Copenhagen, Lisbon and Stockholm. Oratorios have taken her to Durham, Chichester and Arundel Cathedrals, Romsey, Dorchester and Worth Abbeys, and Spitalfields and Cadogan Hall, London. Operatic engagements included Glyndebourne, Bayreuth, Wexford, Aldeburgh and the Walton Trust, Ischia. Susan has performed all Elgar's works, Bach's Passions, Verdi and Mozart Requiems, Beethoven's Ninth Symphony and Missa Solemnis, and toured Handel's Messiah in Mexico.
Susan's voice – which legendary mezzo Christa Ludwig described as 'beautiful … with a fine coloratura' – can be heard on many films and award winning video games including the number one game Project Cars for composer Stephen Baysted. An accomplished pianist, having studied with Clifford Benson and Phyllis Sellick, Susan recently recorded and co-composed the soundtrack for the feature film 'The Impressionists' ('dazzling' Sydney Arts Guide) and Laurie Dunkin-Wedd's musique concrète score Brancusi for solo mezzo and industrial sounds.
Projects with pianist Ann Martin-Davis encompass commissioned song-cycles from Graham Fitkin, Howard Skempton and Gabriel Jackson and an International tour of Mr James' Garden, celebrating Edward James's surrealist Mexican garden Las Pozas. Their CD Heaven-Haven - The Songs of Peter Pope followed a definitive Lutosławski chamber music recording, described as 'beautiful and exquisite' by BBC Music Magazine.
Susan won the National Mozart Singing Competition whilst still a student at the Royal College of Music and other accolades since completing her training at the National Opera Studio are: Richard Tauber Schubert Society Prize; Tillett Trust's Young Artists' Platform; Kathleen Ferrier Awards; Belvedere International Singing Competition, Vienna (finalist); and British representative in the Queen Sonja International Music Competition, Norway.

Booklet for Visions of the Greek Soul