---
Album info
Album including Album cover Booklet (PDF)
Johann Sebastian Bach (1685 - 1750): The Well-Tempered Clavier, Book I, BWV 846-869:

1

Bach: The Well-Tempered Clavier, Book I, BWV 846-869: Prelude in C Major, BWV 846

01:51

2

Bach: The Well-Tempered Clavier, Book I, BWV 846-869: Fugue in C Major, BWV 846

01:53

3

Bach: The Well-Tempered Clavier, Book I, BWV 846-869: Prelude in C Minor, BWV 847

01:44

4

Bach: The Well-Tempered Clavier, Book I, BWV 846-869: Fugue in C Minor, BWV 847

01:37

5

Bach: The Well-Tempered Clavier, Book I, BWV 846-869: Prelude in C-Sharp Major, BWV 848

01:29

6

Bach: The Well-Tempered Clavier, Book I, BWV 846-869: Fugue in C-Sharp Major, BWV 848

02:18

7

Bach: The Well-Tempered Clavier, Book I, BWV 846-869: Prelude in C-Sharp Minor, BWV 849

02:31

8

Bach: The Well-Tempered Clavier, Book I, BWV 846-869: Fugue in C-Sharp Minor, BWV 849

03:48

9

Bach: The Well-Tempered Clavier, Book I, BWV 846-869: Prelude in D Major, BWV 850

01:14

10

Bach: The Well-Tempered Clavier, Book I, BWV 846-869: Fugue in D Major, BWV 850

01:53

11

Bach: The Well-Tempered Clavier, Book I, BWV 846-869: Prelude in D Minor, BWV 851

01:51

12

Bach: The Well-Tempered Clavier, Book I, BWV 846-869: Fugue in D Minor, BWV 851

02:11

13

Bach: The Well-Tempered Clavier, Book I, BWV 846-869: Prelude in E-Flat Major, BWV 852

03:22

14

Bach: The Well-Tempered Clavier, Book I, BWV 846-869: Fugue in E-Flat Major, BWV 852

01:51

15

Bach: The Well-Tempered Clavier, Book I, BWV 846-869: Prelude in E-Flat Minor, BWV 853

03:14

16

Bach: The Well-Tempered Clavier, Book I, BWV 846-869: Fugue in E-Flat Minor, BWV 853

03:57

17

Bach: The Well-Tempered Clavier, Book I, BWV 846-869: Prelude in E Major, BWV 854

01:24

18

Bach: The Well-Tempered Clavier, Book I, BWV 846-869: Fugue in E Major, BWV 854

01:14

19

Bach: The Well-Tempered Clavier, Book I, BWV 846-869: Prelude in E Minor, BWV 855

02:00

20

Bach: The Well-Tempered Clavier, Book I, BWV 846-869: Fugue in E Minor, BWV 855

01:06

21

Bach: The Well-Tempered Clavier, Book I, BWV 846-869: Prelude in F Major, BWV 856

01:03

22

Bach: The Well-Tempered Clavier, Book I, BWV 846-869: Fugue in F Major, BWV 856

01:15

23

Bach: The Well-Tempered Clavier, Book I, BWV 846-869: Prelude in F Minor, BWV 857

01:59

24

Bach: The Well-Tempered Clavier, Book I, BWV 846-869: Fugue in F Minor, BWV 857

03:34

25

Bach: The Well-Tempered Clavier, Book I, BWV 846-869: Prelude in F-Sharp Major, BWV 858

01:44

26

Bach: The Well-Tempered Clavier, Book I, BWV 846-869: Fugue in F-Sharp Major, BWV 858

02:08

27

Bach: The Well-Tempered Clavier, Book I, BWV 846-869: Prelude in F-Sharp Minor, BWV 859

00:55

28

Bach: The Well-Tempered Clavier, Book I, BWV 846-869: Fugue in F-Sharp Minor, BWV 859

02:30

29

Bach: The Well-Tempered Clavier, Book I, BWV 846-869: Prelude in G Major, BWV 860

00:49

30

Bach: The Well-Tempered Clavier, Book I, BWV 846-869: Fugue in G Major, BWV 860

02:39

31

Bach: The Well-Tempered Clavier, Book I, BWV 846-869: Prelude in G Minor, BWV 861

02:00

32

Bach: The Well-Tempered Clavier, Book I, BWV 846-869: Fugue in G Minor, BWV 861

01:34

33

Bach: The Well-Tempered Clavier, Book I, BWV 846-869: Prelude in A-Flat Major, BWV 862

01:16

34

Bach: The Well-Tempered Clavier, Book I, BWV 846-869: Fuge in A Flat Major, BWV 862

02:24

35

Bach: The Well-Tempered Clavier, Book I, BWV 846-869: Prelude in G-Sharp Minor, BWV 863

01:25

36

Bach: The Well-Tempered Clavier, Book I, BWV 846-869: Fugue in G-Sharp Minor, BWV 863

02:42

37

Bach: The Well-Tempered Clavier, Book I, BWV 846-869: Prelude in A Major, BWV 864

01:20

38

Bach: The Well-Tempered Clavier, Book I, BWV 846-869: Fugue in A Major, BWV 864

02:10

39

Bach: The Well-Tempered Clavier, Book I, BWV 846-869: Prelude in A Minor, BWV 865

00:56

40

Bach: The Well-Tempered Clavier, Book I, BWV 846-869: Fugue in A Minor, BWV 865

03:57

41

Bach: The Well-Tempered Clavier, Book I, BWV 846-869: Prelude in B-Flat Major, BWV 866

01:13

42

Bach: The Well-Tempered Clavier, Book I, BWV 846-869: Fugue in B-Flat Major, BWV 866

01:51

43

Bach: The Well-Tempered Clavier, Book I, BWV 846-869: Prelude in B-Flat Minor, BWV 867

02:12

44

Bach: The Well-Tempered Clavier, Book I, BWV 846-869: Fugue in B-Flat Minor, BWV 867

02:38

45

Bach: The Well-Tempered Clavier, Book I, BWV 846-869: Prelude in B Major, BWV 868

01:00

46

Bach: The Well-Tempered Clavier, Book I, BWV 846-869: Fugue in B Major, BWV 868

02:06

47

Bach: The Well-Tempered Clavier, Book I, BWV 846-869: Prelude in B Minor, BWV 869

04:53

48

Bach: The Well-Tempered Clavier, Book I, BWV 846-869: Fugue in B Minor, BWV 869

05:33

Total Runtime

01:42:14
Info for Bach: The Well-Tempered Clavier, Book I

Much research and publication has been done in recent centuries on the Well-Tempered Clavier, which (according to Hans von Bülow) can be regarded as the "Old Testament" of music history. Therefore, please forgive me for limiting myself to a few personal thoughts in the following lines, as a more detailed analysis would inevitably go beyond the scope of such a booklet and could not do justice to the complexity of the work.
The Well-Tempered Clavier from today's perspective: The year is 2022, and as chance would have it, the release of this album coincides with the 300th anniversary of the creation of the Well-Tempered Clavier (Volume 1). If we compare today's way of life with that of 300 years ago, we notice many changes. We travel faster, develop more and more digital means of communication and technologies, and have specially trained specialists for almost every field. But have we become more advanced because of this? Excessive travel is having a worrying impact on the climate. The shift of many areas of life to digital space seemingly simplifies communication, but ultimately only leads to mental inertia, social isolation and emotional atrophy. And as for the much-vaunted specialists, they too turn out to be mostly technical idiots dedicated to the accumulation of isolated knowledge. Think of the wise saying of the philosopher Heraclitus: "To know many things is not yet to understand them". Understanding thus presupposes not only knowledge, but also thinking in larger contexts and connections. And this is precisely the fascination of the Well-Tempered Clavier: it is one of the works in which not only a great deal of knowledge but also a deep understanding of the nature of music and of human beings comes to light. Hardly any other composer is able to combine and relate so many heterogeneous elements as Johann Sebastian Bach. His view of the world is a comprehensive one, and so with the Well-Tempered Clavier we embark not only on a journey through all 24 keys, but also through all facets of human existence ... (from the booklet text by Schaghajegh Nosrati)
Schaghajegh Nosrati, piano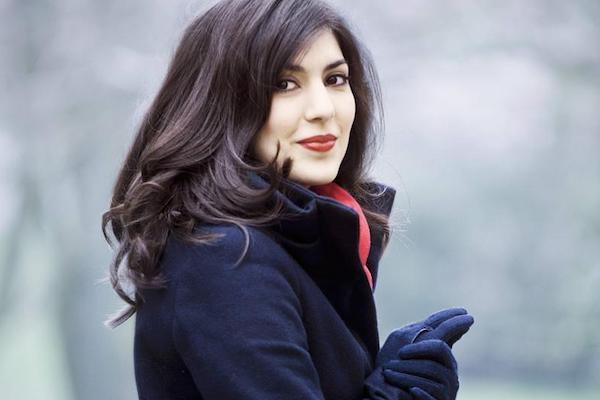 Schaghajegh Nosrati
was born in Bochum in 1989. She has become known as an extremely versatile musician; that she could establish herself as a concert pianist in early years is due to her excellent reputation as an interpreter of Bach´s music. Her International breakthrough came in 2014 as an award winner at the International Bach Competition in Leipzig and particularly through her increasing musical collaboration with Sir András Schiff who praised the "astonishing clarity, purity and maturity" as well as the musical comprehension associated with it when she plays Bach.
After many years of working with Rainer M. Klaas, Schaghajegh Nosrati was admitted to the Hanover University of Music, Drama and Media as a young student of Einar Steen-Nökleberg. She completed her master´s degree under Christopher Oakden in 2015 and her artist diploma under Ewa Kupiec in 2017. Robert Levin, Murray Perahia and Daniel Barenboim gave her further artistic inspiration.
Between 1998 and 2016, she performed as a guest at international music festivals such as the Festival International Echternach, the Schumannfest Düsseldorf and the Menuhin Festival in Gstaad. Further performances followed at the Alte Oper in Frankfurt, the NDR Kleine Sendesaal in Hannover, the Gewandhaus Leipzig, the Anneliese Brost Musikforum Ruhr in Bochum, the Beethovenhaus Bonn, the Palais des Beaux Arts in Brussels, Tonhalle Zurich, 92nd Street Y in New York as well as at the Berliner Philharmonie (with the Mitteldeutsches Kammerorchester, the Deutsches Kammerorchester Berlin and the Bochumer Symphoniker). In 2017, she had her first concert tour in China including debut performances in Shanghai and Beijing.
Furthermore she was invited to play a concert tour with Sir András Schiff and Capella Andrea Barca in 2018 with performances in Dortmund (Konzerthaus), Düsseldorf (Tonhalle), Luxembourg (Philharmonie), Brussels (Palais des Beaux Arts), Vienna (Musikverein), Baden-Baden (Festspielhaus), Salzburg (Stiftung Mozarteum), Bratislawa (Philharmonic Concert Hall), Lucerne (KKL) and Hamburg (Elbphilharmonie).
In 2015 she recorded her first album with Genuin classics (J.S. Bach: "The Art of Fugue"). Her second album (released in autumn 2017 with Genuin classics and Deutsches Kammerorchester Berlin) is a recording of Bach´s piano concertos BWV 1052-1054.
Since october 2015, Schaghajegh Nosrati has been teaching at the Hanover University of Music, Drama and Media.

Booklet for Bach: The Well-Tempered Clavier, Book I