---
Album info
Album including Album cover
Armel Dupas (b. 1984):

1

De sable et d'eau

03:09

2

Laugère Song

04:23

3

Les papillons infinis

03:05

4

Peudi-Peuli

03:19

5

La dernière valse

02:14

6

Happiest Moments of my Life

04:22

7

Sisters

02:17

8

Loup solitaire

03:32

9

La terre de nos ancêtres

03:01

10

Le premier jour d'été

04:35

11

Never Ending

02:56

Total Runtime

36:53
Info for Automne 2019 - Laugère Song(s) (11 pièces)

In a year, Impressionist pianist Armel Dupas has achieved a metamorphosis. His homestay concerts are a huge success from Marrakech to St. Petersburg, while the album Broderies has exceeded in a few weeks the million plays. Fed by this new energy, Armel delivers his most intimate album: Automne 2019 • Laugère Song (s). Recorded in its garden in a catch and without electronic treatment, this ecological music surprises by its softness and its poetry. This announces a new cycle of musical productions that will follow the rhythm of seasons.
Why only release an album every two years? Do you wear a coat in the summer? Do you eat sorbets in January? Introducing Autumn 2019 • Laugère Song(s), the first of a series of seasonal albums that closely reflect who I am, who you are.
This music is the result of two years spent in a pretty little house in the heart of the Sologne forest, at the Gîtes de Laugère in Vouzeron, France, with the Décarsin family. In this peaceful green setting, I learned to live to the rhythm of the seasons, to taste the purity of the air, to delight in the song of a bird or a small clearing in the forest. Gradually erasing the traces of my Parisian life, I was able to discover who I really am, not without a certain amount of soul-searching, surrounded by the love and kindness of a few chosen people.
It seems to me that these 11 connected tracks, 100% organic because they are rendered, unprocessed, in the most accurate expression of the moment, faithfully depict the atmosphere of autumn. I hope they will accompany you gently until winter.
Armel Dupas, piano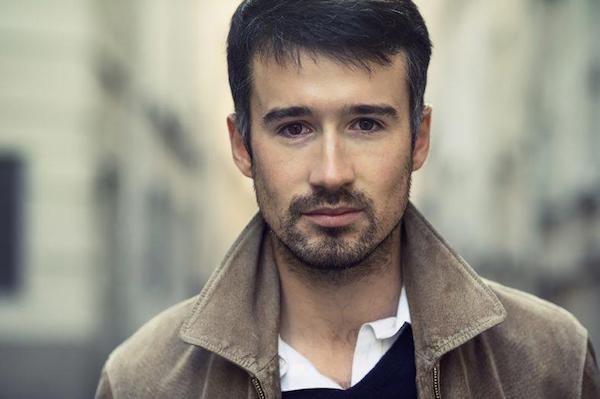 Armel Dupas
Music and art are part of his daily life and his family environment. Carried by the very rich musical milieu of Nantes, he decided quite naturally to transform his passion into his occupation.
At age 21, he enters the Jazz class at the Conservatoire National Supérieur de Musique de Paris, and meets numerous musicians of his own generation through diverse projects that will nourish his future creations. Besides, Armel begins to perform in Parisian Jazz Clubs as a pianist as well as a composer and an arranger of the groups he belongs to. Thanks to this, he will be noticed by his peers.
In 2011, the singer Sandra Nkaké offered him to join her new formation for the tour of the album Nothing for Granted. They will end up making 120 concerts around the world and obtaining in 2012 a price at Les Victoires de la Musique (the French equivalent of the Grammy Awards) in the jazz category (Les Victoires du Jazz).
In parallel, in 2013, Armel creates with the drummer Corentin Rio the electro-jazz-groove duet WaterBabies. The formation becomes laureate of the Rézzo Focal Jazz springboard in Vienna. Moreover, its first album Inner Island (released on the record label Naïve) is praised by the critics (JazzMagazine Revelation, JazzNews Discovery).
In May 2014, Armel joins the prestigious Sky Dancers Quintet of the bass player Henri Texier who says about him: "I've discovered a very musically involved musician who has all the qualities of what I call the "Figurative Jazz". That is to say a sense of rhythm, of melody and of the harmonic colors, but also a lot of elegance in the touch of the instrument and a way of putting things into space that I especially like."
These various requests open for him the doors of French auditoriums and festivals such as the New Morning, La Cigale, L'Olympia, Jazz à Vienne or Jazz in Marciac, but also abroad : The Lincoln Center (New York), The Standard (Copenhagen), The Montreux Jazz Festival, The Montreal Jazz Festival …
Recently invited to perform in Taïwan, he experiences a real appeal for musical travels which makes his inspiration thrive.
His talent for improvisation and composition also allows him to work for movie directors such as Arnaud Desplechin (A Christmas Tale, Jimmy P.), Michel Gondry (Mood Indigo) or Olivier Jahan (T'embrasser une Dernière Fois). He also co-wrote the soundtrack of the movie Inside Paris for the filmmaker Christophe Honoré. From this soundtrack, he created a movie conference in November 2014.
His solo project named Upriver is the subject of an album released on August 25th 2015, in an electroacoustic style that falls entirely within the scope of the current jazz sound.

This album contains no booklet.