---
Album info
Album including Album cover
I`m sorry!
Dear HIGHRESAUDIO Visitor,
due to territorial constraints and also different releases dates in each country you currently can`t purchase this album. We are updating our release dates twice a week. So, please feel free to check from time-to-time, if the album is available for your country.
We suggest, that you bookmark the album and use our Short List function.
Thank you for your understanding and patience.
Yours sincerely, HIGHRESAUDIO
1

Take Off

00:24

2

Flugmodus

02:58

3

37 Grad im Paradies

02:24

4

Hotel California

02:46

5

Willkommen Zurück

02:29

6

Sehnsucht...

02:40

7

Was Wäre Wenn

03:26

8

VIP

02:24

9

Der Letzte Song

03:22

10

Alles Zu Seiner Zeit

03:29

11

Aus Dem Weg

03:49

12

Sag Mir Was Du Willst

03:03

13

Punkt Und Komma

02:24

14

Aber Ohne Dich

02:52

15

Interlude Bozza

00:57

16

Heimatstadt

02:27

17

Leider Berlin

03:12

18

Tanzen

02:47

19

Du Warst Immer Dabei

02:56

Total Runtime

50:49
Info for ALBUM

Im 20. Jahr seiner Karriere hat sich der musikalische Grenzgänger Clueso ein weiteres mal neu erfunden. Nach ausverkauften Tourneen, Gold- und Platin-Auszeichnungen und über einer Million verkaufter Alben hat Clueso sein musikalisches Spektrum mit insgesamt sechs Single-Veröffentlichungen seit Februar 2020 noch einmal deutlich erweitert und sich dabei für Kooperationen mit Produzenten und Songschreibern aus den verschiedensten Genres geöffnet. Der vorläufige Höhepunkt dieser Entwicklung ist nun das am 1. Oktober 2021 erscheinende "ALBUM". Richtig gelesen, das neunte Clueso-Album ist nicht nur ein solches, es heißt auch so – durchaus ein Statement für eine Kunstform, die Clueso bei aller Playlisten-Souveränität und Radiohit-Expertise natürlich am Herzen liegt.
Clueso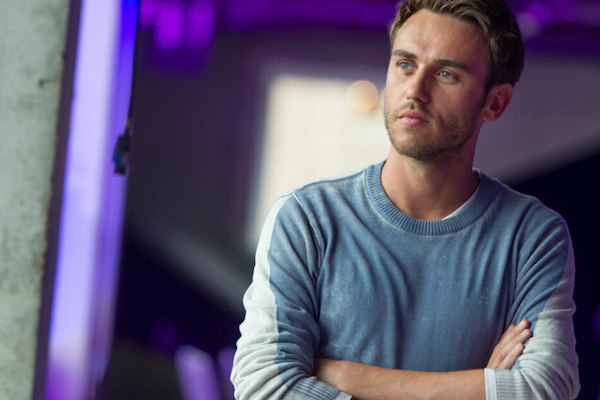 Clueso
Spätestens seit Stefan Raab's Bundesvision Song Contest 2005, an dem Clueso mit "kein Bock zu geh'n" erfolgreich teilgenommen hat, kennt ihn fast jeder - nicht nur in Thüringen.
Was Clueso erlebt hat und was ihn bewegt, findet sich auf seinem neuen Album "weit weg" .
"weit weg" ist nicht nur ein Titel des Albums, es umschreibt auch die Musik, Clueso und die Geschichten, die das Leben schreibt. "weit weg" ist Clueso's eigener Musikstil, der sich frech bei allen Genres bedient, aber durch seine Stimme und den charakteristischen Band-Sound den roten Faden behält. Clueso hat seine Songwriterqualitäten erkannt und entführt den Zuhörer damit in eine Welt voller spannender Perspektiven und verträumter Details.
Clueso ist mal "Out Of Space", schaut verkehrt herum durchs Teleskop oder wartet auf den Flughäfen dieser Welt wie in "Mach's Gut". Allein die Tracknamen des neuen Albums sind tägliche Schlagwörter für Trennung und Zusammenkommen, Reise und Zuhausesein.
Mit dem reggaelastigen "Bleib Einfach Hier" umreißt Clueso die Thematik der Jugendabwanderung aus Thüringen, seiner Heimat.
"Chicago" ist die erste Singleauskopplung des Albums und erzählt auf berührende Weise, wie sich ein junges Mädchen über die Drogen nach Chicago träumt. Filigranes Songwriting paart sich in "Chicago" mit dichten druckvollen Sounds. Dafür sorgt die Band, die mit Clueso in den letzten 2 Jahren auf 120 Club- und Festivalbühnen in Deutschland, Italien, Österreich, Schweiz, Australien und Neuseeland vor insgesamt 300.000 Zuschauern gespielt hat.
Auf "weit weg" fehlt es natürlich nicht an musikalischen Gästen. Bei "Da wohnt so'n Typ" holte sich Clueso endlich Label-Kollegen Max Herre ins Studio, nachdem sich beide auf Konzerten und Festivals schon mehrfach verabredet hatten. So ging nicht nur für Clueso ein Traum in Erfüllung, sondern auch für viele Fans, denn diese forderten seit geraumer Zeit eine Zusammenarbeit. Die musikalische Freundschaft zwischen Clueso und Flowin' Immo findet Ausdruck in "Morgen Gestern", als weitere Features sind New Telepathics (England) oder Razkajam (Ungarn) zu hören.
Bereits zur Produktion von "Gute Musik" traf Clueso auf Ralf C. Mayer, der u.a. Die Fantastischen Vier und Xavier Naidoo gemischt hat. So fungierte Ralf Mayer bei "weit weg" als Co-Produzent, hat Clueso's Entwicklung als Songwriter aufgegriffen und zusammen mit ihm einen Sound gezaubert, der feinsinnig und gewaltig zugleich wirkt.
Die Album-Mischung reicht vom sanften "Sommer Winter" über punkangelehnte Songs wie "Hirn Ein" und endet mit dem Live-Kracher "Out Of Space" – ein fantastischer Abschlusstrack der LP, den man auf dem Weg zum und vom Festival im Auto hören wird.

This album contains no booklet.