---
Album info
Album including Album cover
Johannes Brahms (1833 - 1897):

1

Keinen hat es noch gereut, Op. 33 No. 1

03:06

Alma Mahler (1879 - 1964):

2

5 Lieder: No. 1, Die stille Stadt

02:52

Hugo Wolf (1860 - 1903):

3

Mörike Lieder: No 15, Auf einer Wanderung

03:41

Richard Strauss (1864 - 1949):

4

Lieder, Op. 29, TrV 172: No. 3, Nachtgang

02:48

5

Schlichte Weisen, Op. 21, TrV 160: No. 3, Ach Lieb, ich muss nun scheiden

01:50

Robert Fürstenthal (1920 - 2016):

6

Spätlese IV: No. 5, Reiselied

01:36

Franz Schubert (1797 - 1828):

7

Der Musensohn, D. 764

02:01

Peter Warlock (1894 - 1930):

8

Jillian of Berry

00:37

Franz Schubert:

9

Wandrers Nachtlied II, Op. 96 No. 3, D. 768

01:56

Peter Warlock:

10

Rest Sweet Nymphs

02:43

Charles Ives (1874 - 1954):

11

My Native Land

01:44

Johannes Brahms:

12

Es ritt ein Ritter, WoO 33 No. 10

02:28

Felix Mendelssohn (1809 - 1847):

13

Reiselied, Op. 34 No. 6, MWV K 90

02:43

Richard Strauss:

14

Gedichte aus "Letzte Blätter", Op. 10, TrV 141: No. 1, Zueignung

01:43

Johannes Brahms:

15

Wie rafft ich mich auf, Op. 32 No. 1

03:40

Franz Schubert:

16

Die Stadt, D. 957 No. 11

02:40

Robert Schumann (1810 - 1856):

17

In der Fremde, Op. 39 No. 1

01:54

18

Mein Wagen rollet langsam, Op. 142 No. 4

03:37

Franz Schubert:

19

Willkommen und Abschied, Op. 56 No. 1, D. 767

03:18

Albin Fries (b. 1955):

20

Über allen Wipfeln ist Ruh, Op. 33 No. 3

03:13

21

Deine Händ möcht i gspian (Arr. R. Fingerlos & S.E. Mouissi)

03:11

Total Runtime

53:21
Info for Fremde Heimat

The wanderer motif is a central theme in German 19th-century romanticism. In this selection of songs, compiled by Rafael Fingerlos, the wanderer goes through various stages: From the desire to move into the wide world, full of curiosity and enthusiasm, to achieve freedom by leaving home. Foreign countries and foreign languages appear to the hiker on his journey. At some point the feeling of nostalgia for home and the desire to return mingle. Which home is the hiker looking for? An unfinished journey ends in peace, between strangers and home.
Rafael Fingerlos, baritone
Sascha El Mouissi, piano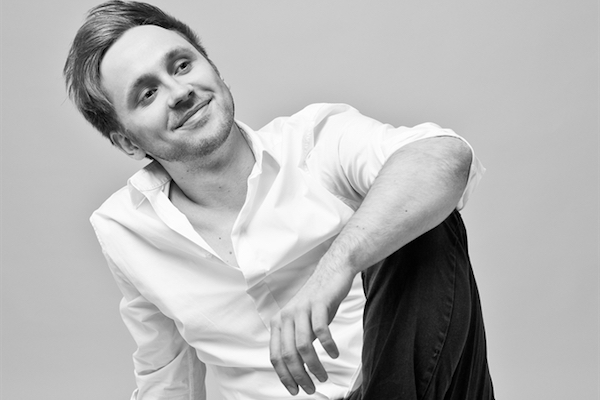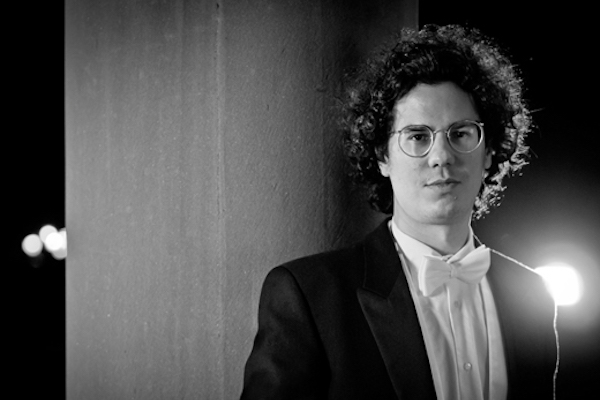 Rafael Fingerlos
wurde in Tamsweg (Salzburg) geboren und ist in Mariapfarr im Lungau aufgewachsen. Im November 2013 schloss er sein Studium Sologesang an der Konservatorium Wien Privatuniversität bei Uta Schwabe mit Auszeichnung ab. Der Bariton ist Preisträger nationaler und internationaler Wettbewerbe und wird als Stipendiat der sic itur ad astra-Foundation gefördert. Neben ersten Bühnenerfahrungen im Rahmen seiner Ausbildung u.a. Papageno (Zauberflöte), Melisso (Alcina), Marco (Gianni Schicci), Dr.Falke (Fledermaus), Melchior (Amahl and the night visitors) war er bereits 2011 als Conte Almaviva in Mozarts "Le Nozze di Figaro" in Wien zu sehen. Im Sommer 2012 sang er im Rahmen der Teatro Barocco Festspiele in Altenburg die Titelpartie in Michael Haydns Oper "Der Bassgeiger zu Wörgl". 2015 war er Teilnehmer des Young Singers Project bei den Salzburger Festspielen und 2016 wird er in Salzburg in der Uraufführung von Thomas Adès "The exterminating angel" mitwirken. Im Februar 2016 debütierte er an der Semperoper Dresden als Papageno, im Herbst 2016 wird er als Harlekin in "Ariadne auf Naxos" mit der Nationale Reisopera durch die Niederlande touren. 2017 debütiert er bei den Bregenzer Festspielen als Morales in "Carmen" und 2018 in den "Soldaten" am Teatro Real in Madrid. Ab der Spielzeit 2016/2017 ist Rafael Fingerlos Ensemblemitglied der Wiener Staatsoper, wo er u.a. als Figaro in "Il barbiere di Siviglia" zu erleben sein wird. Das Lied und der Konzertbereich nehmen in seiner künstlerischen Tätigkeit darüberhinaus eine zentrale Stelle ein.
Sascha El Mouissi
Der Pianist Sascha El Mouissi, geboren in Frankfurt am Main, studierte Klavier an der Musikhochschule Mainz und Klavier- Vokalbegleitung an der Musikuniversitat Wien bei Charles Spencer.
Neben zahlreichen anderen Preisen wurde Sascha El Mouissi zuletzt mit dem Johannes Gutenberg- Preis der Universität Mainz, dem Liedpreis des Ministeriums für Kultur des Landes Schleswig- Holstein und dem Theodor-Storm-Klavierpreis ausgezeichnet.
Sascha El Mouissi blickt bereits auf eine rege internationale Konzerttätigkeit zurück und wurde zu verschiedenen Festivals eingeladen. So führten ihn Konzertreisen nach England, Frankreich, Spanien, Italien, Österreich, Tschechien, in die Schweiz, Türkei und nach Nordafrika. Er gab mehrere Male Recitals im Rahmen des LondonArtsFestivals in St. Martin in the Fields bei den Young Masters, sowie bei der Beethoven Society of Europe, dem Arnold Schönberg Center Wien, dem Istanbul Musik Festival, dem Festival "Dialoge", den Salzburger Festspielen, der Oper Nizza und bei den Salzburger Schlosskonzerten. Ferner gastierte er an renommierten Häusern wie dem Konzerthaus Wien, dem Musikverein Wien während der Wiener Festwochen und im Salzburger Mozarteum.
Sascha El Mouissi konzertiert mit renommierten Sängerinnen und Sängern, wie Ulf Bästlein, Wolfgang Brendel, Rafael Fingerlos, Angelika Kirchschlager, Ildikó Raimondi, Sophie Rennert, Wolfgang Resch u.v.a.
Verschiedene Rundfunk - und Fernsehaufnahmen sind fur den SWR und den ORF entstanden, CD Aufnahmen fur Gramola (Hebbel-Lieder und "Seid menschlich froh und gut" Lieder auf Texte von J.H. Voß), bei dem Londoner Label Toccata Classics (Songs of Life and Passing, Robert Fürstenthal) und Coviello Classics (Media vita in morte sumus, vocal chamber music by Volker David Kirchner).

This album contains no booklet.