---
Album info
Album including Album cover
1

Fire Horse

07:13

2

Strike up the Band

08:32

3

Misha's Wishes

05:34

4

There Was a Birch Tree in the Field, So What

06:09

5

Lost in Her Eyes

02:18

6

Just a Scale

06:08

7

Give Me Five

08:20

8

Hope and Despair

07:15

9

Comrade Conrad

07:21

10

Are You with Me

07:50

Total Runtime

01:06:40
Info for Misha's Wishes

Misha Tsiganov, who lived in Leningrad in the former Soviet Union until he emigrated to the U.S. in 1991, has never shied away from a challenge. That's apparent from the level's of complexity that Tsiganov embeds in the 18 arrangements and 9 originals on his three prior Criss Cross Albums.
As written in the liner notes for the album Spring Feelings, Tsiganov has established a signature blend of mixed meters, shifting tempos, changing keys and re-harmonization that he deploys in order to insure 'that something is happening', so the listener doesn't fall asleep.
Tsiganov's latest, Misha's Wishes, doesn't eschew technical complexity. But the feel of this sophisticated, emotionally nuanced program - performed by old friends Alex Sipiagin, Seamus Blake, Boris Kozlov and Donald Edwards, with whom Misha Tsiganov feels such simpatico is different than its predecessors.
Misha Tsiganov, piano, Fender Rhodes
Alex Sipiagin, trumpet, flugelhorn
Seamus Blake, tenor saxophone
Boris Kozlov, bass
Donald Edwards, drums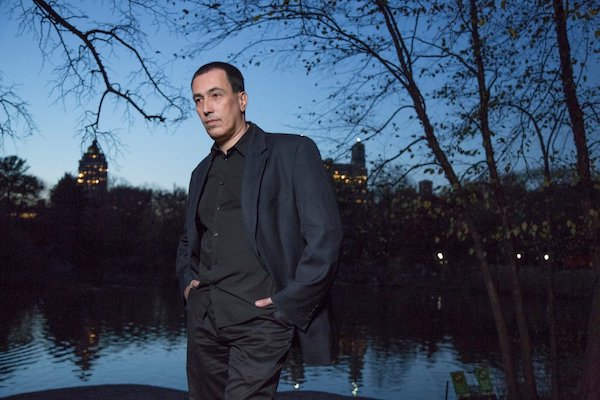 Misha Tsiganov
was born in St. Petersburg, Russia, into a family of artists, with his father a sculptor and his mother, a music teacher. He began to play piano at the age of six and graduated from Mussorgsky College of Music.
Misha has performed at many international jazz festivals and clubs around the world, such as Carnegie Hall, Blue Note, Dizzy's, Jazz at Lincoln Center, Avery Fisher Hall, National Geographic Concert Hall (Washington DC), BLack Entertainment Television BET (Washington DC), Birdland, Iridium, Minton's Playhouse, Smoke, 55 Bar, Smalls, Zing Bar, Java Jakarta Jazz Festival (Indonesia), Kansas City Jazz Festival, Topeka Jazz Festival, Barbados Jazz Festival, Panama Jazz Festival, Port-Au-Prince Jazz Festival (Haiti), Naguanagua Jazz Festival (Venezuela), Toulouse Jazz Festival (France), Jazz-Transfer Festival (Germany), St.Croix Jazz Festival, Festival JazzInKiev (Ukraine), Scullers (Boston), Jazz Bakery (Los Angeles), Bird's Eye (Switzerland), Duc Lombards (France), Jazzkeller (Germany), Half Note Jazz Club (Greece) and many others.
Misha Tsiganov can be heard weekly as the featured pianist on the Bill Cosby television cartoon Little Bill, where Misha worked 1999-2002, which currently airs Monday-Friday on Nickelodeon on weekends on the CBS television network, which soundtrack features voice-overs by Phylicia Rashad, Rosie Perez, Gregory Hines, the late Madeline Kahn and Bill Cosby. His identifiable Little Bill piano sounds are also featured in Paramount Pictures / Viacom's newly released Little Bill videos, now available in stores throughout the country.
Misha has performed and recorded with such musicians as Clark Terry, Michael Brecker, Randy Brecker, Wynton Marsalis, Joe Chambers, Gary Bartz, Hendrik Meurkens, John Faddis, Buster Williams, Claudio Roditi, Richie Cole, Alex Sipiagin, Dave Valentin, Chico Freeman, Jed Levy, Bobby Watson, Donny McCaslin, Victor Lewis, Norman Hedman, Vincent Herring, Johnny Colon, Papo Pepin, Ray Vega, Valeri Ponomarev, Bobby Porchelly, Andy Gonzalez, Steve Berrios, Willie Martinez, Bobby Sanabria, Paul Bollenbeck, Porchinho, Seamus Blake, Myron Walden, Joe Lock, Peter Brainin, Darren Barrett, Graig Handy, John Benitez, Adam Rogers, Dean Brown, Ira Coleman, Billy Drummond, Antonio Sanchez, Gene Jackson and others.

This album contains no booklet.