---
Album info
Album including Album cover
1

California Dreamin'

03:58

2

Up and High

04:09

3

Nowhere Bound

03:26

4

Whiskey and Why

03:19

5

Me and This Gun

05:16

6

Flat Broke Blues

03:29

7

Can't Break Down

03:00

8

The Party's Right Here Tonight

03:08

9

Restless

05:15

10

My Baby Wants to Rock'n'roll

03:47

Total Runtime

38:47
Info for Restless

Die Zeit ist mehr als reif für die junge Sängerin Suzie Candell, deren Wurzeln man zwar in Nashville vermuten könnte, welche allerdings im süddeutschen Allgäu liegen und deren neue Wahlheimat das Fürstentum Liechtenstein ist. Auf dem neuen Album »Restless« deckt Suzie Candell das gesamte Spektrum der amerikanischen Klänge ab. Das reicht vom überraschend deftigen Country-Rock-Titel bis zu unglaublich gefühlvollen Balladen, die sie mit wunderbarer Intensität singt. Sämtliche Songs stammen aus eigener Feder oder wurden mit ausgewählten Co-Schreibern zur Vollendung gebracht. Genauso exquisit ist die Auswahl der Mitmusiker. Internationale Künstler wie Shawn Jones, Brent Moyer, Billy Watts und Aaron Till, sowie Mitglieder ihrer Live-Formation "The Screwdrivers" streuen ihr Talent in das solide Bandgefüge, welches überall mit klanglich wohltuenden Überraschungen und gekonnt arrangierter Ausgewogenheit glänzt.
Suzie Candell, Gesang, Gitarre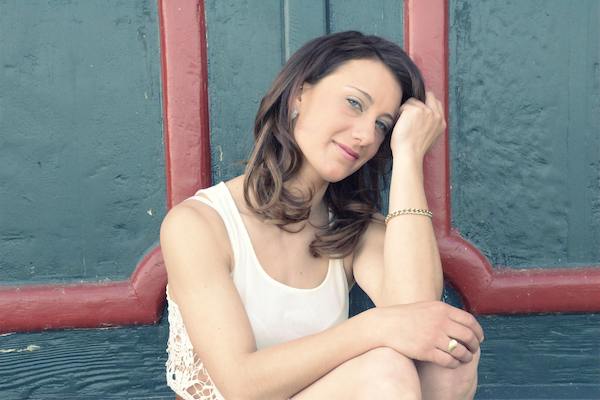 Suzie Candell
Hinter Suzie Candell verbirgt sich ein wahres Ausnahmetalent. Sie hat Alles, was eine Sängerin und Songwriterin auf internationalem Niveau ausmacht: Ausdrucksstärke, Tiefgang und mitreissende eigene Songs, die begeistern und berühren zugleich.
Wohl kaum eine europäische Künstlerin zelebriert die Diversität der Amerikanischen Countrymusic so, wie Suzie Candell und kommt dabei auch noch so authentisch rüber.
Obwohl die Sängerin im süddeutschen Allgäu aufwuchs, war die Musik von Emmylou Harris, Sheryl Crow, Fleetwood Mac und den Dixie Chicks allgegenwärtig. Bereits in jungen Jahren eiferte Suzie Candell ihren grossen Vorbildern nach und es dauerte nicht lange bis auch Andere ihr Talent erkannten und die Bühnen, sowie das Publikum immer grösser wurden.
In Deutschland wurde sie mit erst 18 Jahren als beste Newcomerin gefeiert und ihre erste Single "Leaving This Town" erzielte 2007 international zahlreiche Radio-Plays. Es folgten TV-Auftritte, Konzerte als Support-Act der Bellamy Brothers und unzählige weitere Shows in ganz Europa.
Nach ihrem Umzug in die Schweiz fand Suzie Candell ihren Zugang zum Songwriting, feilte an ihrer Begabung, perfektionierte, verfeinerte und flog 2015 nach Los Angeles, um ihr erstes Album in Eigenregie »California Streets« aufzunehmen. Unterwegs auf Kaliforniens Strassen holte sie sich Shawn Jones (Deana Carter, Waylon Jennings) und Jeff Silbar (Grammy für »Wind Beneath My Wings«) als Produzenten ins Boot.
Bereits auf »California Streets« zeichnete sich ab, dass Suzie Candell's Musik von den unterschiedlichsten Einflüssen inspiriert ist. Gekonnt vermischt sie moderne und traditionelle Elemente amerikanischer Country- und Roots-Musik und verschmelzt diese zu einer Sammlung radiotauglicher Hits. Auch ihr neues Album »Restless« ist ein perfekter Mix aus Country, Blues, Folk, Rock und Pop.
Inspiriert durch zahlreichen Aufenthalte in der Country Hochburg Nashville TN und dem freiheitsliebenden Kalifornien bringt Suzie Candell ein Stück dieser unendlichen Weite Amerikas auf die heimischen Bühnen. Mit ihrer einzigartigen Stimme und wahrhaftigen Bühnenpräsenz entführt sie das Publikum geradezu in eine andere Welt.
Die Zeit ist mehr als reif für die junge Sängerin, deren Wurzeln man zwar in Nashville vermuten könnte, welche allerdings im süddeutschen Allgäu liegen und deren neue Wahlheimat das Fürstentum Liechtenstein ist. In den vergangenen Jahren hat Suzie Candell beharrlich an ihrer Karriere weitergearbeitet, unzählige Konzerte gespielt und immer wieder konzentriert und intensiv an ihren Songs gefeilt. Jetzt sind diese zu einer Sammlung heimlicher Hits geworden! Auf dem neuen Album »Restless« deckt Suzie Candell das gesamte Spektrum der amerikanischen Klänge ab. Das reicht vom überraschend deftigen Country-Rock-Titel bis zu unglaublich gefühlvollen Balladen, die sie mit wunderbarer Intensität singt. Sämtliche Songs stammen aus eigener Feder oder wurden mit ausgewählten Co-Schreibern zur Vollendung gebracht.
Genauso exquisit ist die Auswahl der Mitmusiker. Internationale Künstler wie Shawn Jones, Brent Moyer, Billy Watts und Aaron Till, sowie Mitglieder ihrer Live-Formation "The Screwdrivers" streuen ihr Talent in das solide Bandgefüge, welches überall mit klanglich wohltuenden Überraschungen und gekonnt arrangierter Ausgewogenheit glänzt.
Die Thematik der Songs ist nicht weniger vielseitig: Da kommt schlichtes Fernweh in »Nowhere Bound« und die Sehnsucht nach dem Ursprung einer Liebe in »California Dreamin'« in Kontakt mit einer Mörderballade wie »Me And This Gun«.
Humorvolle Party- und Country-Rocker wie »My Baby Wants To Rock 'n' Roll« oder »The Party's Right Here Tonight« treffen auf das kraftvolle »Can't Break Down« oder den modern arrangierten Power-Song »Up And High« - eine Hommage an die kleinen Dinge des Lebens, welche es erst möglich machen, damit Liebe in uns wachsen kann.
Tiefgreifende Balladen wie der Titeltrack »Restless« und das intensive »Whiskey And Why« ragen heraus und eröffnen den Blick ins Innere einer Künstlerin, die wie viele vor ihr mit den Höhen und Tälern des Lebens zu kämpfen hat. Wie man mit einem Augenzwinkern gegen die gähnende Leere im Portemonnaie ansingt, zeigt der »Flat Broke Blues«, bei dem ein wunderbarer Rhytmuswechsel gelingt, der den Song besonders auszeichnet.

This album contains no booklet.