---
Album info
Album including Album cover Booklet (PDF)
I`m sorry!
Dear HIGHRESAUDIO Visitor,
due to territorial constraints and also different releases dates in each country you currently can`t purchase this album. We are updating our release dates twice a week. So, please feel free to check from time-to-time, if the album is available for your country.
We suggest, that you bookmark the album and use our Short List function.
Thank you for your understanding and patience.
Yours sincerely, HIGHRESAUDIO
George Frideric Handel (1685 - 1759):

1

Handel: Ode for the Birthday of Queen Anne, HWV 74: "Eternal Source of Light Divine"

03:10

2

Handel: Theodora, HWV 68, Act 2: "With Darkness Deep, as Is My Woe" (Theodora)

03:41

3

Handel: The Choice of Hercules, HWV 69: "Yet, Can I Hear That Dulcet Lay" (Hercules)

03:43

4

Handel: Hercules, HWV 60, Act 2: "Joys of Freedom" (Dejanira, Iole)

02:53

5

Handel: Theodora, HWV 68, Act 1: "As With Rosy Steps the Morn" (Irene)

06:31

6

Handel: Semele, HWV 58, Act 3: "Despair No More Shall Wound Me" (Athamas)

04:57

7

Handel: Solomon, HWV 67, Act 3: "Will the Sun Forget to Streak" (Queen of Sheba)

05:08

8

Handel: Susanna, HWV 66, Act 3: "To My Chaste Susanna's Praise" (Joacim, Susanna)

02:32

9

Handel: Saul, HWV 53, Act 1: "Oh Lord, Whose Mercies Numberless" (David)

03:56

10

Handel: Joseph and His Brethren, HWV 59, Act 3: "Prophetic Raptures Swell My Breast" (Asenath)

03:47

11

Handel: Theodora, HWV 68, Act 3: "Thither Let Our Hearts Aspire!" (Theodora, Didymus)

03:24

12

Handel: Suite No. 4 in D Minor, HWV 437: III. Sarabande

05:43

13

Handel: Semele, HWV 58, Act 2: "Prepare, Then, Ye Immortal Choir" (Semele, Ino)

02:16

14

Handel: Semele, HWV 58, Act 2: "Hence, Iris, Hence Away" (Juno)

03:02

15

Handel: The Triumph of Time and Truth, HWV 71, Act 3: "Guardian Angels, Oh, Protect me" (Beauty)

05:52

16

Handel: Occasional Oratorio, HWV 62, Pt. 1: "Fly from the Threat'ning Vengeance, Fly!"

02:36

17

Handel: Semele, HWV 58, Act 1: "You've Undone Me" (Ino, Athamas)

02:19

18

Handel: Esther, HWV 50b, Act 2: "Who Calls My Parting Soul from Death?" (Esther, Ahasuerus)

02:47

19

Handel: Semele, HWV 58, Act 3: "No, No, I'll Take No Less" (Semele)

04:52

20

Handel: Semele, HWV 58, Act 2: "But Hark, the Heav'nly Sphere Turns Round" (Ino)

02:12

21

Handel: Theodora, HWV 68, Act 2: "To Thee Thy Glorious Son of Worth" (Theodora, Didymus)

04:57

22

Balliett/ Dunford: That's so You

05:25

Total Runtime

01:25:43
Info for Eternal Heaven

Mezzo-soprano Lea Desandre, awarded the OPUS KLASSIK as "Singer of the Year 2022", once again realised a joint project together with lutenist Thomas Dunford and his young, playful ensemble Jupiter - the dream team of the award-winning album Amazone: with the album Eternal Heaven, they present arias and duets from the operatic oratorios of George Frideric Handel and develop their own story from them.
"A baroque West Side Story" is what Thomas Dunford jokingly calls his concept. During the pandemic, Lea Desandre and he combed through the entire English-language works of Handel, a Londoner by choice. The two wove the pieces of music they found most impressive into a spiritual love story of two heroes, interpreted by Lea Desandre and the British countertenor Iestyn Davies. It is storytelling entirely in the composer's spirit: to lure the puritanical and opera-weary Londoners to the theatre, the imaginative Handel took up famous Bible episodes and mythological material. On the fine line between deep spirituality and Italian operatic passion, he created a new kind of oratorio that was full of life. And so the album Eternal Heaven brings together the most intimate and colourful moments from oratorios such as Esther, Susanna, Semele, Theodora and Hercules. Thomas Dunford leads Ensemble Jupiter from his lute.
Lea Desandre, mezzo-soprano
Iestyn Davies, counter-tenor
Jupiter Ensemble
Thomas Dunford, director, lute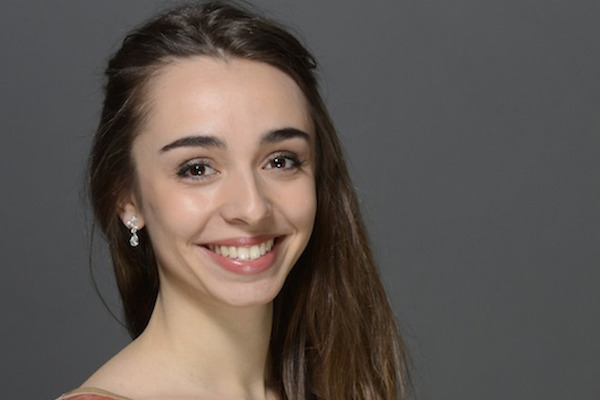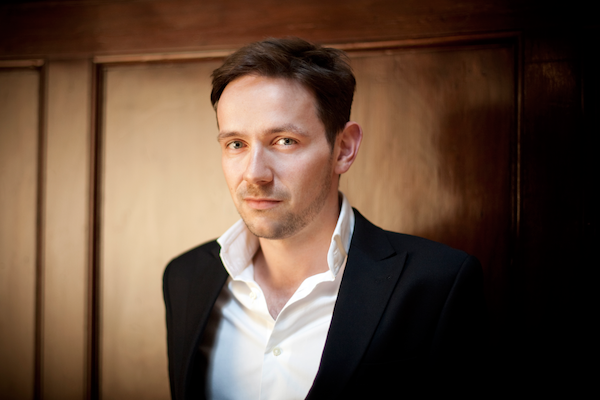 Lea Desandre
French-Italian mezzo-soprano Lea Desandre studied in Venice with Sara Mingardo and was selected for William Christie's Jardin des Voix in 2015. She was awarded Vocal Discovery and Lyrical Artist of the Year at the Victoires de la Musique Awards in 2017 and 2021 respectively. In addition to her vocal talents, she is also a trained ballet dancer.
Most recently in 2021, she had huge success making her role debut as Cherubino (Le Nozze di Figaro/Mozart) in Aix-en-Provence. She has since sung it at Opéra de Paris, Zurich Opera House, Liceu Barcelona and Opéra de Lausanne.
In 2017, she made her debut in the title role of Alcione at the Opéra Comique and returned the following season for a one-woman show (Et in Arcadie ego/Rameau). She sang at Festival d'Aix-en-Provence in 2017 in Erismena (Cavalli) and made her debut at the Salzburg Festival in 2018 in Incoronazione di Poppea (Valletto & Amore/Monteverdi). She has been returning to Salzburg ever since: Vénus (Orphée aux Enfers/Offenbach) and Abel (La Morte d'Abel/Caldara) in 2019, Despina (Cosi fan tutte/Mozart) in 2020 & 2021, Annio (La Clemenza di Tito/Mozart) in 2021, as well as numerous recitals of Mozart arias. Other roles have included Urbain (Les Huguenots/Meyerbeer) at Grand Théâtre de Genève; Idamante (Idomeneo/Mozart) at Staatsoper Berlin; Rosina (Il Barbiere di Siviglia/Rossini) at Opéra de Rouen, Amour (Orphée/Gluck-Berlioz) at Opéra Comique and Messaggiera (Orfeo/Monteverdi) at Harris Theater Chicago.
Concert appearances and song recitals have taken her to places such as New York's Carnegie Hall, London's Wigmore Hall, Vienna Musikverein, Walt Disney Concert Hall in Los Angeles, Berliner Philharmoniker, Théâtre des Champs-Élysées and Philharmonie de Paris, Mozarteum Salzburg, Sydney Opera House, Opéra National de Bordeaux, Alice Tully Hall NY, Tchaikovsky Concert Hall in Moscow, Shanghai Symphony Hall and Opéra de Versailles.
She has collaborated with conductors such as Gustavo Dudamel, Sir John Eliot Gardiner, Myung-Whun Chung, Enrique Mazzola, William Christie, Marc Minkowski, Joana Mallwitz, Raphaël Pichon, Jordi Savall, Emmanuelle Haïm, Laurence Equilbey and Christophe Rousset, and directors such as Barrie Kosky, Christof Loy, Netia Jones, Lotte de Beer, Jan Lawyers, Jossi Wieler and Jean-Yves Ruf.
Lea's first solo recital CD, Amazone (awarded Gramophone Editor's Choice in 2021) was recorded in exclusivity with Erato Warner and features the Jupiter Ensemble conducted by Thomas Dunford with guests Cecilia Bartoli, Véronique Gens and William Christie.
In 2022/23, she will sing Cherubino (Mozart) at the Zurich Opera House, Stéphano (Roméo et Juliette/Gounod) at Opéra de Paris, Dido (Purcell) at Teatros del Canal, Annio (La Clemenza di Tito/Mozart) on a European tour, « Berenice che fai ? » (Haydn) at Musikverein Wien with Adam Fischer/Wiener Philharmoniker; Great mass in C minor (Mozart) at Santa Cecilia with Manfred Honeck; at Philharmonie de Paris with William Christie/Paul Agnew; Wigmore Hall, Konzerthaus Wien, Staatsoper Berlin and on a US tour with Thomas Dunford/Jupiter.
Iestyn Davies
is a British countertenor widely recognised as one of the world's finest singers celebrated for the beauty and technical dexterity of his voice and intelligent musicianship. Critical recognition of Iestyn's work can be seen in two Gramophone Awards, a Grammy Award, a RPS Award for Young Singer of the Year, the Critics' Circle Award and recently an Olivier Award Nomination. He was awarded the MBE in the Queen's New Year's Honours List 2017 for services to music.
Although blessed with a Welsh name, Iestyn hails from York, born into a musical household, his father being the founding cellist of the Fitzwilliam String Quartet.
He began his singing life as a chorister at St John's College, Cambridge under the direction of Dr.George Guest and later Christopher Robinson.
Later, after graduating in Archaeology and Anthropology from St John's College, Cambridge Iestyn studied at the Royal Academy of Music, London of which he is now a Fellow.
In 2015 he delighted London theatre audiences singing the role of Farinelli in the play, Farinelli and the King with Mark Rylance at the Globe Theatre. The hugely successful project transferred to the West End this season and was nominated for a number of Olivier Awards.
His operatic engagements have included Ottone (L'incoronazione di Poppea/Monteverdi) for Zürich Opera and Glyndebourne Festival Opera; Arsace (Partenope/Handel) for New York City Opera; Oberon (A Midsummer Night's Dream/Britten) for Houston Grand Opera, English National Opera and The Metropolitan Opera, New York; Apollo (Death in Venice/Britten) for English National Opera and in his house debut at La Scala, Milan; Hamor (Jephtha/Handel) for Welsh National Opera and Opera National de Bordeaux; Steffani's Niobe at the Royal Opera House, Covent Garden; his debut at The Metropolitan Opera Unulfo (Rodelinda/Handel) where he has also appeared as Trinculo The Tempest; the Lyric Opera of Chicago in Rinaldo; Bertarido Rodelinda for English National Opera; his debuts at the Opéra Comique and the Munich and Vienna Festivals in George Benjamin's Written on Skin and the title role Rinaldo for Glyndebourne Festival Opera. He returned to Glyndebourne in 2015 for David in Handel's Saul.
His concert engagements have included performances at the Teatro alla Scala, Milan with Dudamel, the Concertgebouw and Tonhalle with Koopman and at the Barbican, Théâtre des Champs-Élysées, Lincoln Centre and at the BBC Proms in the Royal Albert Hall with orchestras that include the Bournemouth Symphony Orchestra, London Philharmonic, Britten Sinfonia, Concerto Köln, Concerto Copenhagen, Ensemble Matheus, the Orchestra of the Age of Enlightenment, Academy of Ancient Music and Scottish Chamber Orchestra. He recently made his debut, in recital, at Carnegie Hall, New York. He enjoys a successful relationship with the Wigmore Hall, where, in the 2012/13 season, he curated his own residency.
Recent highlights have included two Bach recitals at the Edinburgh International Festival, Britten's 'A Midsummer Night's Dream' at the Aldeburgh Festival and Schubert's 'Die Schöne Müllerin' with Julius Drake at Middle Temple Hall, London. Future plans include Thomas Adès's "The Exterminating Angel' at the Metropolitan Opera New York and Farinelli & the King with Mark Rylance on Broadway, New York.
His recordings include two versions of Handel's Messiah (New College Oxford, AAM/Naxos) and (Polyphony, Britten Sinfonia/Hyperion), Handel's Chandos Anthems on Hyperion, Handel's Flavio for Chandos with The Early Opera Company and Christian Curnyn, Bach's Easter Oratorio with Retrospect Ensemble, his debut solo recording Live at the Wigmore Hall with his own Ensemble Guadagni, a disc of Porpora Cantatas with Jonathan Cohen and Arcangelo, an award winning disc of works for Guadagni for Hyperion and a disc of Handel arias with The King's Consort for Vivat. 2014/5 saw the release of The Art of Melancholy, a recital of Dowland songs for Hyperion, Flow my tears, songs for lute, viol and voice on the Wigmore Live label and Arise my muse for which he received the Gramophone Recital Award. He has added recordings of Bach Cantatas with Arcangelo, Faure Songs with Malcolm Martineau andlooks forward to the release of Bach's Magnificat and B Minor Mass in the coming months both for Hyperion.
He is the recipient of the 2010 Royal Philharmonic Young Artist of the Year Award, the 2012 & 2014 Gramophone Recital Award, the 2013 Critics' Circle Awards for Exceptional Young Talent (Singer).

Booklet for Eternal Heaven