---
Album info
Album including Album cover
1

Charleston

02:21

2

Troublant boléro

05:01

3

J'attendrai

03:36

4

Valse à Django

02:14

5

Cherokee

02:09

6

Cherish

04:19

7

Valse à Dora

02:55

8

There Will Never Be Another You

03:02

9

Rêve d'un soir

01:51

10

Héléna

03:30

11

Cry Me a River

05:25

12

Fleur de lavande

04:02

13

All the People That I Love

03:00

14

Some of These Days

03:21

15

Agua marina

03:56

16

Salla

03:24

17

Days of Wine and Roses

01:42

Total Runtime

55:48
Info for Sinti Fire

Performing a wide repertoire of Sinti music, this new recording by Drom Blanchard has been highly influenced by gypsy traveller tradition, as well as respecting the well-know musician Django Reinhardt's rich legacy. Accompanied by Nicolas Sausa on rhythm guitar and Claudio Ibarra on double bass, Drom explores the classic jazz sounds perfected by the master Django, flowing from the traditional Manouche Waltz through to gypsy traveller rumbas, to create a soft sound of the Mediterranean. Through his music, the young guitarist takes us to the heart of the Romanès tradition, expressing the joy and fond memories of travel that we have all come to love, where every track invites us to walk down the path of jazz, a path long crossed by gypsy travellers...
Drom Blanchard, guitar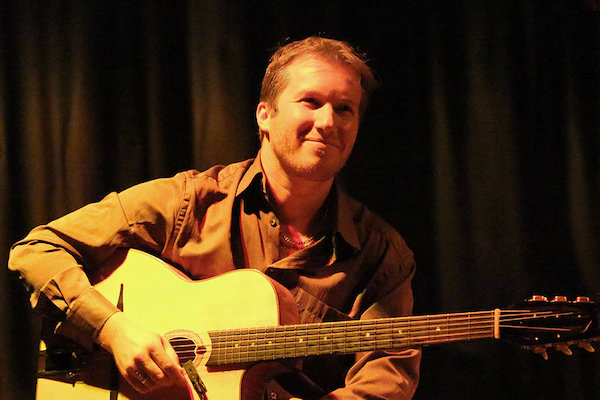 Drom Blanchard
Native of the Jura (East of France), Drom started to learn the guitar very young thanks to his father who taught him the basics of jazz and gypsy music. Raised in the culture of the gypsies, he later developed his technique by ear (repeating on his guitar what he heard on the records of Django Reinhardt by himself), as well as with his friends in manouche camps. He played many years with Ritary Gaguenetti and Stéphane Neidhardt , two guitarists who taught him to improve his playing and to understand jazz harmony. His influences are varied and have been accumulated over the years by his many trips abroad, particularly in Spain, Morocco and the United Kingdom - Long journeys that have given him the opportunity to play with great musicians such as Tchavolo SCHMITT, Samson and Dorado SCHMITT, Mandino REINHARDT, Angelo DEBARRE, Romane MANETTI, Thomas DUTRONC, Hank MARVIN, Niño JOSELE, Costel NITESCU, and many more...
Thus we feel in his music the footprint of the Rosenberg Trio, and we find in his songs the soul of Paco de Lucia. He admits to being also heavily influenced by artists of soul, funk and bebop such as Paul Jackson Jr, Joe Pass, Georges Benson, Pat Martino or Mike Reinhardt.
If his guitar today remains largely imbued with the legacy of Django, it appears that many mediterranean, flamenco, blues and funk harmonies come out of his instrument... In short, a mix of influences that allows him to have now a proper and diverse style.

This album contains no booklet.