---
Album info
Album including Album cover
1

Where the Bands Are

02:57

2

Everything All The Time

03:45

3

Your Bright Future

07:40

4

Hey! Director

03:18

5

Come Back Yesterday

03:14

6

All The Yous

03:54

7

The California Fix

04:04

8

Well Done Everyone

02:51

9

The Impossible She

05:04

10

Do Nothing If You Can

03:33

11

Just Sayin'

02:46

12

How You All Work Me

03:59

Total Runtime

47:05
Info for Late Style

With Late Style, Wesley Stace, the artist formerly known as John Wesley Harding, has done things differently. Having begun to put some new lyrics to music, in his usual way, singing to an acoustic guitar, he realized he was coming up with old solutions, reinventing a wheel he had already made, with chord progressions and melodies that worked as folk and pop songs but were not satisfying his desire for something fresh, something he'd be excited to listen to in 2021. So, he turned to David Nagler, the musical director of his portable variety show, the Cabinet of Wonders, to be the Rodgers to his Hart, the Elton to his Bernie, the Bachrach to his David.
Late Style is influenced by artists like Mose Allison, Carla Bley, Nina Simone, Bob Dorough, Steely Dan, Harry Nilsson, Gil Scott-Heron, The Bee Gees, Tom Lehrer, The Carpenters, and even The Partridge Family, without imitating them, so the songs feel modern and "modern" all at once. You can call them uneasy easy listening—smooth, but oddly shaped, with surprising harmonic changes and rhythmic angles. They have the paradoxical flavor of having been written to be hits without any thought of having hits at all.
Though Wesley had originally imagined a record that "a phenomenally well-rehearsed combo might record in a club, perhaps even in front of an audience," COVID had other plans. But through the mysterious magic of modern technology, the recording came together out of Philadelphia, where Wesley lives; New York, where David built tracks from keyboards, acoustic guitars and virtual instruments; San Francisco, where Wes's longtime friend and collaborator Chris von Sneidern (a solo artist in his own right and sometime member of the Flamin' Groovies) added electric guitar, vocals, horns and the drums of Prairie Prince (The Tubes, Todd Rundgren, Jefferson Starship); and Chicago, where Kelly Hogan and Nora O'Connor of the Flat Five added harmonies.
"It's late, but we'll get it done / Well done, everyone!" (Wesley Stace, "Well Done Everyone")
Wesley Stace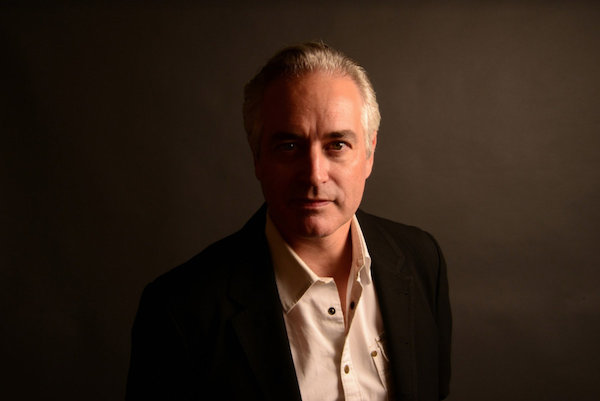 Wesley Stace
was born in Hastings, Sussex, in 1965, and educated at the King's School, Canterbury, and Jesus College, Cambridge. He released 17 albums under the name John Wesley Harding, before reverting to his birth name for 2013's Self-Titled. The most recent collection of his own songs, Wesley Stace's John Wesley Harding, was recorded with The Jayhawks and released by Yep Roc in 2017. He has also published four novels.
Wesley Stace's Cabinet of Wonders, his variety show based at City Winery in NYC, continues to sell out. Since the Cabinet's inception in 2009, the show has become a virtual who's who of contemporary performers, writers, and comedians. It's "one of the finest nights of entertainment this city has to offer" (New Yorker), "a brilliant evening of laid-back fun" (Village Voice), and "one of the most whip-smart variety shows on the market" (Portland Tribune).
Stace has been joined onstage by Lou Reed, Rosanne Cash, Iggy Pop, John Prine, and Bruce Springsteen (with whom he recorded a duet on his album Awake), among many others. He appeared on Late Night with Conan O'Brien, The Late Show with David Letterman, and The Tonight Show with Jay Leno. His songs have featured in films (including High Fidelity) and TV (Transparent) and been covered by many other artists, from Graham Parker and Josh Ritter to Kelly Hogan and Tanya Donelly.
His first novel, the international bestseller Misfortune, was published to great acclaim in 2004. It was nominated for the Guardian First Book Award, the Commonwealth Writers' Prize, and the James Tiptree, Jr. Award, listed as one of the books of the year in the Washington Post and the Boston Phoenix, and was one of Amazon's Top Ten Novels of the Year. His second, By George, (2007) was one of the New York Public Library's Books To Remember of 2007, and Booklist Editor's Choice for books of the year. His third, Charles Jessold, Considered as a Murderer, (2010) was called "the most confident musical fiction I have read in years" (New Statesman), and an "Inventive black comedy unfolding with Nabokovian precision" (Financial Times). His most recent publication was 2019's Out Loud, Mark Morris' memoir, which he wrote with the choreographer.
Stace has taught at Swarthmore College (a course called "Novel Beginnings/Beginning Novels"). He has also twice taught a songwriting course ("How To Write a Song") at Princeton University with poet Paul Muldoon. He has also taught creative writing at Fairleigh Dickinson University. Stace's work has itself been the subject of a university course, "The Allusive John Wesley Harding/Wesley Stace," at Central Connecticut State University. He has written and reviewed for the Times Literary Supplement, the Wall Street Journal, the New York Times, and the Philadelphia Inquirer. He is currently working on the libretto for Dido's Ghost, the opera on which he is collaborating with Errollyn Wallen CBE, to premiere at the Barbican in 2021.
He has lived in America since 1991, and resides in Philadelphia with his wife Abbey, daughter Tilda, and son Wyn.

This album contains no booklet.