---
Michael Wollny with Tim Lefebvre & Eric Schaefer
---
Biography Michael Wollny with Tim Lefebvre & Eric Schaefer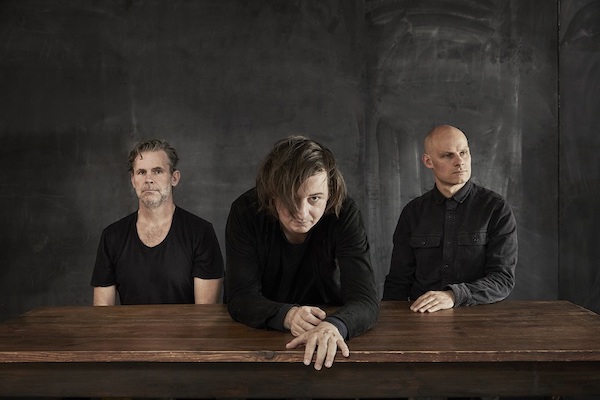 Michael Wollny
is an internationally successful jazz pianist, music inventor, unconventional thinker, popular figure. Nobody plays piano like him. His trademark: the unpredictable, the quest for the never-before-heard, the courage to devote himself to the moment, to make the unforeseen sound self-evident. His desire to keep reinventing himself, both in terms of sound and composition; that is what makes him a "consummate piano maestro" (FAZ) and "the biggest (jazz) musician personality that Germany has produced since Albert Mangelsdorff" (Hamburger Abendblatt). Wollny feels at home in many different formats: solo, in duo with musicians like Heinz Sauer, Vincent Peirani, Tamar Halperin or Konstantin Gropper, with the Michael Wollny Trio, the quartet "Out Of Land" and many other collaborations with musicians from all kinds of musical directions such as Nils Landgren, Emile Parisien, the Norwegian Wind Ensemble, Marius Neset, Leafcutter John or Joachim Kühn.
Tim Lefebvre
Throughout his wide-ranging career, Tim Lefebvre has amassed a reputation for being one of the world's most innovative bassists. The Foxboro-native's creative playing style is an addictive blend of jazz improvisation, rock undertones, and electronic grooves that can be heard on his appearances on over 150 recordings, ranging from Grammy award-winning albums such as David Bowie's Blackstar to the soundtracks of classic films such as The Departed. From 2013 to 2018, Lefebvre was the bassist of the dynamic blues rock ensemble Tedeschi Trucks Band, and he can be heard on their three most recent releases, Let Me Get By (2016), Live From The Fox Oakland (2017), and Signs (2019). Before joining the group, he worked with artists such as Uri Caine, Chris Botti, and Leni Stern. Now based in Los Angeles, Lefebvre is currently the bassist for numerous groups, most notably with jazz-fusion guitarist Wayne Krantz, improvisational free-jazz group Whose Hat Is This?, and his Blackstar bandmate Donny McCaslin. He has recently performed with Chris Potter, Jon Batiste and Stay Human on The Late Show with Stephen Colbert, Empire of the Sun, Carole King, Ben Platt, Knower, and Matisyahu as well. Lefebvre is also the producer for a diverse range of projects, which includes singer-songwriter Rachel Eckroth's When It Falls (2018), The Garden (2021) and XXXX by Wollny Parisien Lefebvre Lillinger.
Eric Schaefer
is not an 0815 drummer, not one who just keeps the groove in the background or stutters with the brooms. That is too little for him. His instrument is a formative element. Schaefer is rather a creator, active and creative. This makes him "one of the secret central stars in the [...] German jazz scene" as Die Zeit writes. The Süddeutsche Zeitung describes him as a "big-city musician who unhinges the jazz world. Born in Frankfurt in 1976, trained in Cologne and Berlin, Schaefer is best known as part of the multi-award-winning Michael Wollny Trio, but also with his own band "The Shredz".
The music, philosophy, religion and culture of Asia, especially Japan, have long fascinated Eric Schaefer. He looks back on numerous study trips in the Far East. Now this love has been immortalised on record for the first time. With "Kyoto Mon Amour", accompanied by Asian musicians, he dares to build a bridge between Western and Japanese music.
From hardcore punk to Milles Davis, from world music to Richard Wagner - all this is no contradiction for Eric Schaefer. "Musicians like [...] Eric Schaefer [...] take improvisation as the backbone of their music with uncompromising vitality in completely different directions such as free improvisations and classical composition, punk and diverse folklore, new music or minimal music, pop and electronics," writes the Neue Züricher Zeitung about the multi-faceted as well as profound drummer. Whatever the constellation, Schaefer leaves his mark on these bands with his personal signature, his compositions and his versatile, extremely colourful and distinctive playing. He has already released about 50 records as a bandleader, composer and sideman. If there were a Nobel Prize for drumming, Eric Schaefer would be a very hot candidate for it, according to Rolling Stone.