---
Dave O'Higgins, Judith O'Higgins & His'n'Hers
---
Biography Dave O'Higgins, Judith O'Higgins & His'n'Hers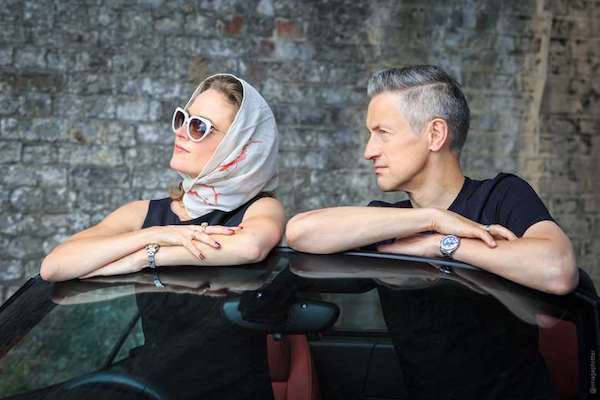 Judith O'Higgins
is a forensic pathologist, saxophonist and author. She was born in Hilden, Germany. She studied medicine and music education in Münster, finished university in Hamburg and became a forensic pathologist. She now lives in London with her husband Dave O'Higgins. Her autobiography/popular science book "Spuren des Todes", was published by Fischer Verlag in 2013.
Judith produced and played on the critically acclaimed Abstract Truth Big Band recording made under the direction of Jörg Achim Keller at the famous Abbey Road Studio in 2015, and is also part of the group Barnes/O'Higgins and the Sax Section. Described by various internationally renowned saxophonists as evoking the feel of Dexter Gordon and sound of Clifford Jordan, Judith is undoubtedly the best forensic pathologist jazz saxophonist living in London!
Dave O'Higgins
tenor and soprano sax sounds are highly personal and recognisable, with a clear sense of melodic development and adventure. A popular performer with the public, with an excellent sense of pacing and presentation, he has a wide palette from Charlie Parker, Dexter Gordon, John Coltrane, Joe Henderson through to Stanley Turrentine and Michael Brecker. He has relentlessly pursued artistic and sonic exploration and development with a deep respect for the tradition of the music.
Dave's 21st album recording as leader is a collaboration with young guitar firebrand, Rob Luft, and is out now on the Ubuntu Music label (O'Higgins & Luft Play Monk & Trane- see DISCOGRAPHY). There is a 40-date tour set for the autumn with this thrilling new band, with Rod Youngs on drums and Scott Flanigan on organ.
Dave is a highly regarded educator at the London College of Contemporary Media, where he is the Jazz Pathway Leader.
He also runs a small specialist jazz recording studio (JVG), in search of the optimum way of recording jazz musicians through a combination of old techniques (á la Rudy Van Gelder) and newer innovations.
Dave has worked with some of the world's finest musicans, including: Joey Calderazzo, Joe Locke, Dave Kikowski, Eric Alexander, Grant Stewart, Max Ionata, Phil Dwyer, Adam Nussbaum, Joe Lovano, Phil Woods, Jimmy Smith, Nancy Wilson, Peggy Lee, Kurt Elling, Wayne Shorter, Eddie Gomez, Billy Childs, Abdullah Ibrahim, Chico Chagas, Stephane Grappelli, Michel Legrand. He has released 20 CDs as leader to date. He also wrote and produced the last Matt Bianco album, "Gravity".