---
Biography Derek Sherinian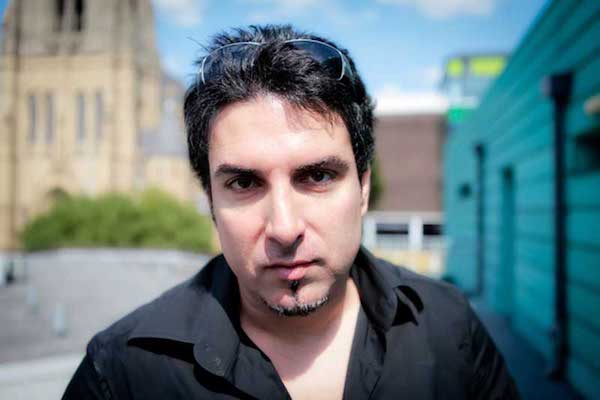 Derek Sherinian
Former member of Joe Bonamassa's touring band, Black Country Communion and Dream Theater, Derek Sheririnian is joined by Steve Stevens, Steve Lukather, Tony MacAlpine, Simon Phillips and more on his solo album Oceana.
Recognized by many as the premiere rock keyboardist of his generation, Sherinian has performed for millions via the vehicles of Black Country Communion (of which he was a current member alongside Glenn Hughes, Jason Bonham, Joe Bonamassa), Dream Theater, Alice Cooper, Buddy Miles, and as an off-stage performer accompanying KISS. He also enjoyed tenures with Billy Idol, Yngwie Malmsteen and many others. Favoring a guitar heavy rock based approach to fusion ala one of his musical heroes Jeff Beck, Oceana once again displays the power and energy Sherinian creates in the studio, setting him apart from most jazz fusion ensembles in the process.
He displays the rare combination of being a musical chameleon, while maintaining his signature style in no matter what genre he is playing in. With Oceana, the stage is set for Sherinian's inspiration to be propelled in to the mainstream.Sherinian has carved out a niche for himself in the progressive metal scene.
He has attracted the best players on Earth to his solo album sessions, some of whom include luminaries Al DiMeola, Steve Lukather, Yngwie Malmsteen, Slash, John Petrucci, John Sykes and Zakk Wylde.
With Oceana, again an assemblage of some of the most talented players to ever strap on a guitar join Sherinian in the studio. Steve Lukather once again collaborated with the keyboardist for the tracks "Mulholland," "Euphoria," and "Seven Sins." Former Planet X guitarist and fusion legend Tony MacAlpine laid down performances for "Five Elements," and "Mercury 7." The one and only Steve Stevens is featured on "Ghost Runner," and the title track "Oceana." Black Country Communion band mate Joe Bonamassa makes an appearance as well on "I Heard That," while Doug Aldrich performs on "El Camino Diablo." Simon Phillips performs all drums on Oceana, while Jimmy Johnson laid down the bass on all tracks outside of "Ghost Runner" and the title track which features Tony Franklin.
The 1970s saw the creation of keyboard legends, when titans including Keith Emerson, Rick Wakeman and Jon Lord were superstars. It was a time when talent on the keys was not only appreciated, but celebrated in popular music. With Oceana, perhaps a rebirth is upon the precipice of change for the Santa Cruz-raised, Berklee School of Music educated Sherinian to witness a new dawn where keyboardists once again are heroes.
Inevitably, it is only a matter of time before Sherinian is recognized as the premiere rock keyboardist of this generation.