---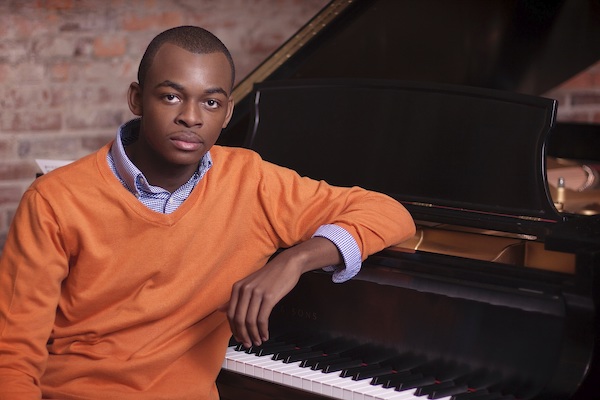 Nicholas Cole
Concerns about the health and wellbeing of the smooth jazz genre can be put to rest as evidenced by the emergence of fresh young talent who have embraced what has always been thought of as music for adults. One such artist is Goldsboro, North Carolina's Nicholas Cole who effortlessly blends the jazz gospel vibe of Kirk Whalum and Jonathan Butler with the funk and melodic sensibilities of Brian Culberton into a dynamic and innovative keyboard style all his own. Fresh off 2013's #1 Billboard hit (Endless Possibilities), Cole follows up with his third release and second for powerhouse label Trippin 'N' Rhythm Records. 'Night Sessions' is certain to set the radio format on its collective ear while setting a new artistic standard.
Although the 22-year old keyboard phenom and producer's reputation as a studio musician is already well known (having collaborated on numerous projects with Nick Colionne, Ben Tankard, Willie Bradley, Julian Vaughn and Brian Simpson among others), insiders are waiting for his breakthrough as a live musician. On the cover photo, Nicholas holds the Stevie Wonder classic album, 'Songs In The Key of Life', a not so subtle hint at the direction of this latest creative journey.
Opening with the hit single 'Mary Ann', Nicholas showcases adept skill on the Hohner Clavinet which he extensively plays on the album. Featuring a cast of talented artists including saxman Steve Cole, bassist Julian Vaughn, Marcus Anderson (EWI), the lush and soaring vocals of Kansas City's Anthony Saunders plus Asian influences from Kayta Matsuno's sanshin (a 3-string Okinawan instrument), 'Night Sessions' artfully weaves jazz sensibilities with funk and soul overtones.
The release is an exploration into all that makes Cole tick, colored with all of the flavors and styles that have had great influence on his sound. Progressive forward leaning syncopated sides decorate this brilliant musical canvas that truly showcases the depth of this young man's talent not only as a player but as a writer and producer. Having performed on piano and organ in church since age 4, Nicholas reflects on his playing, saying that " God gave me the gift to play, and so naturally I write and play music that comes from a very spiritual place, as if it's put on my heart and I am given the opportunity to express it."
Crediting his major influneces (Brian Culbertson, Peter White, Brian Simpson and renowned gospel greats Fred Hammond, Kirk Franklin, Walter Hawkins and Yolanda Adams) for inspiration, Cole's fame is likely to rise with 'Night Sessions'. He is proudly leading the charge of the new brigade of incredible young stars to carry the contemporary torch happily into the future.