---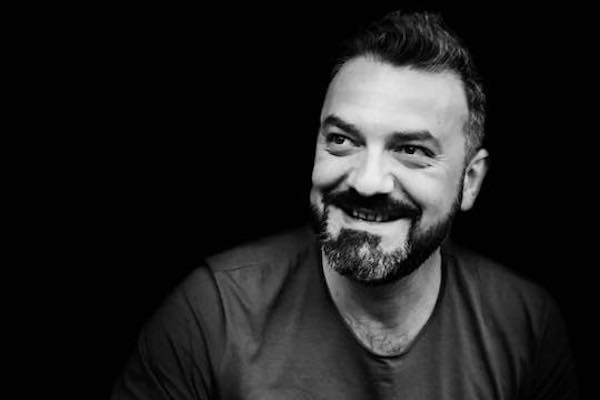 Redi Hasa
Music has always been a part of Redi Hasa's life. He was born into a family of artists in Tirana in 1977 – his mother, a cello teacher, his father, a dancer trained in classical ballet, and his brother, a concert pianist – he was brought up around musical instruments and sheet music. After a brief attempt at studying violin, he discovered his true love for the cello at age six, which his mother had first taught him to play, only to then carry on with it during his journey at the Virtuos School of Music and the Academy of Arts in Tirana where he graduated from in 1998. In that same year, a boat trip ushered in a period which took him from his Albanian origins onto a new life in Italy, in Salento, where he completed his course studies through a scholarship at the Tito Schipa Conservatory of Lecce. Right from the outset, he chose to mix different musical genres, in particular the blending of the preciseness of classical training with the immediacy of folk music traditions, all the while honing his signature sound which is both fluid and raw; a sound he has become known for through the years.
In the first years of 2000, he contributed to bringing the rhythms of Balkan music to Salento by co-founding the BandAdriatica. He collaborated in this context with, among others, Officina Zoè, Xanti Yaca, Salento Orchestra, Manigold, Adria, Admir Shkurtaj Trio, Enza Pagliara, Valerio Daniele, and Rocco Nigro.
In 2012 he "seduced" maestro Ludovico Einaudi with his sound. Einaudi, who had been concertmaster at the time for the Notte della Taranta Music Festival, then included him permanently in his ensemble. Redi Hasa has recorded two albums with Einaudi, "In a Time Lapse" and "Elements", and has toured extensively with him, performing on stages in hundreds of cities all over the world.
Hasa simultaneously continues to carry forth his duo project with singer Maria Mazzotta, a "Mediterranean bridge" that combines repertoires ranging from folk music traditions of Italy and Albania, and later also of France and North Africa. After "Ura" (Finis Terrae, 2014) came the second Hasa-Mazzotta album "Novilunio" in 2017, produced by Ponderosa Music & Art and recorded, like the first one, at Peter Gabriel's Real World Studios with sound engineer Tim Oliver, who has collaborated with artists such as Peter Gabriel and Robert Plant.
It was none other than Robert Plant, founder of Led Zeppelin, who caught wind of Redi Hasa's work through the Einaudi tour and who, in 2017, invited him to record three tracks on his latest album, "Carry fire". That same year, he recorded a track on the latest Blonde Redhead album, which is set to be released in the coming months.
Over the course of a twenty-year career, he has played with the Orchestra Popolare Italiana, King Naat Veliov, Kocani Orkestra, Ambrogio Sparagna, Mauro Pagani, Rita Marcotulli, and Pacifico: music of varied origins and genres from which Hasa draws inspiration, and from which he loves to let himself be 'contaminated' by and to intermingle with. He nurtures a very bodily and visceral relationship with the cello.