---
Quadro Nuevo & Münchner Rundfunkorchester
---
Biography Quadro Nuevo & Münchner Rundfunkorchester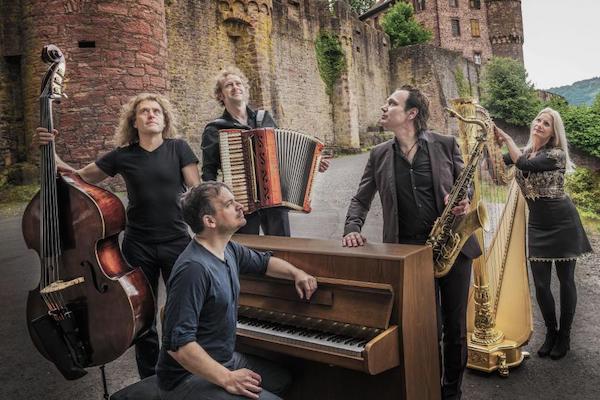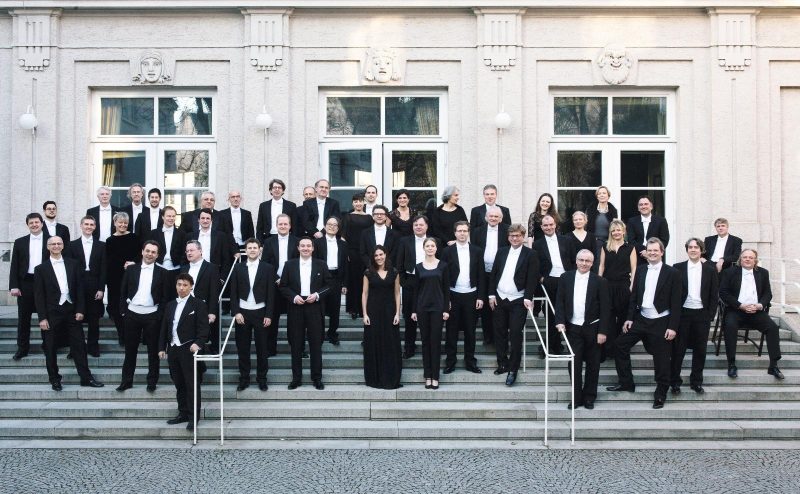 Quadro Nuevo
The group Quadro Nuevo was born on a grey January day in 1996 when four young musicians met for the first time on a parking lot near Salzburg.
The four, who had only vaguely heard of each other before then, had been commissioned to produce a movie score for the Austrian TV station ORF. The fee for the recording was subsequently blown in the local Casino and the film was never broadcast.
But on that day, one thing was clear: a new quartet with an unmistakable sound had been born. From now on, there would only be Quadro Nuevo, the love of nostalgic acoustic music, traveling together evening after evening, from stage to stage. A dream became reality, the joyous exuberance audible in every note.
The quartet has now performed at many renowned festivals such as the Montreal Jazz Festival, the International Burghausen Jazz Weeks, the Rheingau Music Festival, Merano Music Weeks, Saalfelden Jazz Days, the Ollinkan Festival in Mexico City and the Quebec Festival. Aside from their numerous CDs, the group has published the 224-page autobiographical road book Grand Voyage and audiobooks with Ulrich Tukur, Ulrike Kriener, Udo Wachtveitl and Michael Fitz.
Münchner Rundfunkorchester
Founded in 1952, the Munich Radio Orchestra can look back on a 65-year history during which it has evolved into an ensemble with a vast artistic range and a versatility that ensures its place in Munich's orchestral landscape. Concert performances of opera with outstanding vocalists (in the Sunday concerts) and sacred music of the 20th and 21st centuries (in the Paradisi Gloria series) are no less part of its philosophy than educational outreach concerts for children and young adults, entertaining thematic concerts in its 'Wednesday at 7:30' series and live performances of film scores. Its other crossover programmes, from jazz to video game music, demonstrate time and again that the Munich Radio Orchestra stands at the cutting edge of our era.
The Munich Radio Orchestra's activities on its home turf are regularly augmented by guest appearances in such renowned venues as Baden-Baden Festival Hall, the Golden Hall of the Vienna Musikverein, the Bad Kissingen Summer Festival and the Salzburg Festival. On these occasions it has performed with artists of the stature of Edita Gruberová and Diana Damrau and accompanied Anna Netrebko and Plácido Domingo at the Salzburg Festival. Further highlights include a tour with Jonas Kaufmann as well as guest performances at the Opéra Royal in Versailles and Vienna's Theater an der Wien, featuring newly unearthed operas in conjunction with the Palazzetto Bru Zane Foundation. Thanks to its CD recordings the Munich Radio Orchestra has become a lasting presence on the sound recording market. Especially worthy of mention are its many complete recordings of music theatre pieces and its portraits of such singers as Sonya Yoncheva, Marina Rebeka, Krassimira Stoyanova, Pavol Breslik and Klaus Florian Vogt. In 2018 two CDs with the soprano Véronique Gens received the International Classical Music Award (ICMA): a live recording of Camille Saint-Saëns's opera Proserpine and a compilation of French arias under the title Visions.