---
Wood River & Charlotte Greve
---
Biography Wood River & Charlotte Greve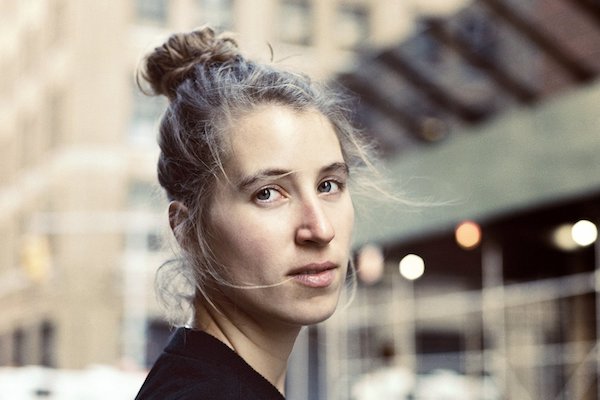 Charlotte Greve
is a New York-based alto saxophonist and composer originally from Berlin. With a unique concept of tone and composition, she is making a mark on both the Brooklyn and German jazz scenes. Her band Lisbeth Quartett, has released four albums so far– Grow (Doublemoon Records, 2009),Constant Travellers (Traumton Records, 2011), Framed Frequencies (Traumton Records, 2014), Lisbeth Live (Traumton Records, 2016 ). The second of these was awarded the Echo Jazz Prize in 2012. In October 2017 they will release their new album There Is only make on Traumton Records.
In Brooklyn, Charlotte formed a new band named Wood River. They released their Debut LP in February 2015 and in 2017 collaborated with a 60 piece choir to perform the premiere of "Sediments We Move", a piece written by Greve.
Further projects in New York are the Alto Saxophone quartet Asterids with Alto colleagues Caroline Davis, Curtis Macdonald and Caleb Curtis as well as a trio with Vinnie Sperrazza and Chris Tordini called The Choir Invisible. As a sidewoman Charlotte appears regularly in different outfits of Arooj Aftabs band on Saxophone, Flute, Clarinet and synthesizer.
Charlotte has been granted several awards for her work, including the 2012 Echo Jazz, the 2010 JazzBaltica Festival Newcomer Award and the 2008 Prätorius-Musikpreis of Lower Saxony (the German state). She has also won classical and jazz competitions such as "Jugend Musiziert" and "Jugend Jazzt".
Born in 1988, Greve began playing classical flute at the age of eight and picked up the saxophone at age the age of sixteen. She received her undergraduate degree at the Jazz Institute Berlin in 2012. The same year, she moved to New York City with the support of a scholarship from the German Academic Exchange Service (DAAD) to pursue a graduate degree in the jazz program at New York University. Greve's most important teachers and mentors throughout her artistic journey have been John Hollenbeck, Mark Turner, Greg Cohen, Peter Weniger, Kurt Rosenwinkel and Billy Drewes.