---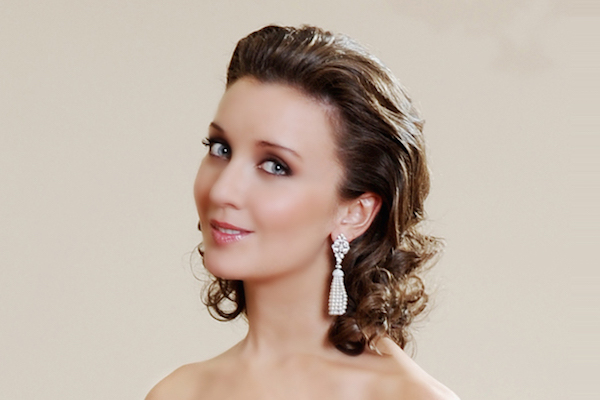 Carly Paoli
recently was awarded the prestigious 'Premio Barocco' award in Italy. Founded in 1969 by Fernando Carteni, the award recognises achievements in art and culture. Previous recipients include Sophia Loren, Franco Zeffirelli, Dame Helen Mirren, Gerard Depardieu and Luciano Pavarotti. The event, at which Carly performed, was held on May 27th 2017 in 'Castello Angioino di Gallipoli' in Puglia.
"It's a huge honour for me to receive this prestigious award. Puglia is as much my home as the UK, my Italian family are there, it's where I spent all my free time growing up and gained so much performance experience. It's a lovely feeling to have been recognised there for my dedication to music and also love of the region" said Carly.
Carly has also performed at many high profile events in Italy including the Music for Mercy concert in Rome, with her song, 'Ave Maria' adopted by Pope Francis as the song for his 'Jubilee Year' celebrations. Also in May, Carly will perform in 'La Messa Arcaica' at the 'Teatro Massimo di Bellini' in Catania, Sicily alongside the legendary Franco Battiato.
Closer to home, Carly is patron of the children's charity When You Wish Upon A Star. Having first supported them when she was 13 years old, Carly has since entertained the children on trips to Lapland, performed at several fundraising events and, most recently, released a festive single 'My Christmas Dream Is You', supported by Eddie Stobart, Chang Beer and Everton Football Club, with profits going to the charity. Speaking about the charity's work Carly says "When You Wish Upon A Star is very hands on, and each child and their families become part of a big family, who seem to be going through the same suffering. The charity provides a chance for these children to still be children, to dream and to have an imagination, 'be a superhero or a princess for the day.' It takes them away from the reality of hospitals and suffering, but equally supports through those painful times too."
Carly Paoli: an English rose with Italian roots, singing her dreams.