---
Biography Emmanuel Despax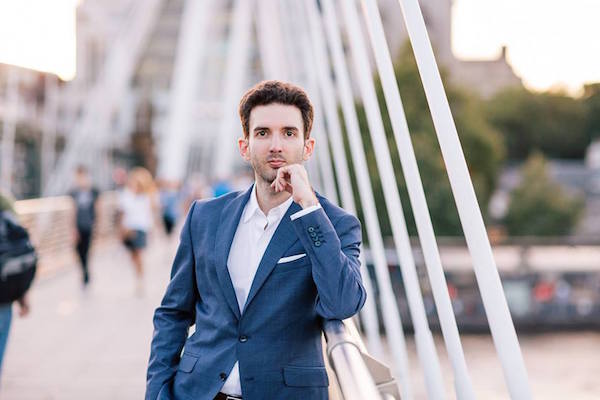 Emmanuel Despax
"Poetry fused with breathtaking technical perfection" (Concertclassic) and "A master colourist with genius-like ability" (Classical Source) is how the brilliant French pianist Emmanuel Despax was described after his acclaimed recitals at the Louvre auditorium in Paris and Wigmore Hall in London.
Despax is establishing himself as an artist whose interpretations bring a rare sincerity and imagination to the music. He performs internationally and is regularly broadcast on many radio stations including France Musique, BBC Radio 3 and Medici TV. Recent highlights include recitals in Paris, Amsterdam and a performance of three piano concertos at Cadogan Hall. This concert was recorded live and released on the Signum Classics label. "Emmanuel Despax is a formidable talent, fleet of finger, elegant of phrase and a true keyboard colourist." (Gramophone) Despax is also a regular performer at London's Wigmore Hall.
In his native France he has appeared in prestigious venues such as Paris' Salle Gaveau, the Louvre auditorium and the Festival International des Nuits Pianistiques in Aix-en-Provence. Elsewhere in Europe he has given recitals at the Fazioli Auditorium in Italy, the Gasteig Blackbox in Munich and the Palais des Beaux Arts in Belgium.
Having studied in the UK at the Yehudi Menuhin School and Royal College of Music with Ruth Nye, one of Claudio Arrau's finest students, Despax draws inspiration from a long tradition of pure artistry and uncompromising commitment to the score. His passion lies in retaining and regaining the true role of a performer, as a faithful vessel for the composer's message.
Now based in London, Despax has performed with many UK orchestras including the City of Birmingham Symphony, the London Festival Orchestra in their Virtuoso Pianists Series at Cadogan Hall and Arion Orchestra at St James's Piccadilly. In addition to his recitals at the Wigmore and Cadogan Halls, he has also performed at the National Portrait Gallery, the Drapers' Hall, the Royal Concert Hall in Nottingham, and the Chipping Campden and Petworth Festivals.
Emmnuel Despax will be returning to the Wigmore Hall in London on 5th January 2017 where his next Chopin album on Signum Classics will be pre-released.