---
Ercole Nisini, Zita Mikijanska, Tobias Schade
---
Biography Ercole Nisini, Zita Mikijanska, Tobias Schade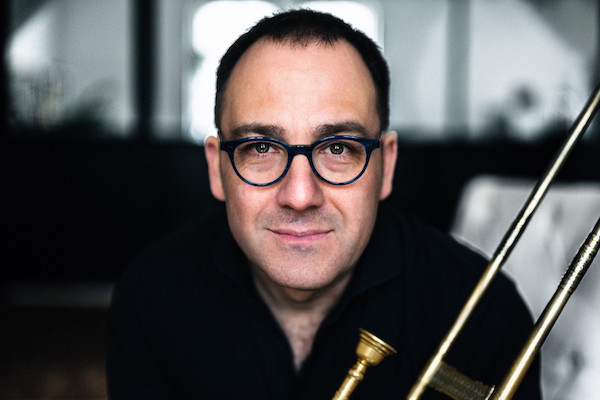 Ercole Nisinis
Nisini's musical world knows no stylistic boundaries. His fascination with renaissance, baroque, and classical music, with original source material and with theater is the inspiration for his musical concepts and concert programs, made with the aim of gratifying the listener's senses. He brings these projects to life with his trombone or at the conductor's podium: with his ensemble Instrumenta Musica, with outstanding and creative musicians, performers of sensibility and awareness, actors and vocal ensembles.
Since 2014 Ercole Nisini has composed music inspired by the dances and ostinati of the 16th century and which he performs with his ensemble.
As a soloist and ensemble director, Ercole Nisini has appeared at the Frauenkirche in Dresden, the Brandenburgische Sommerkonzerte, the Tage der Alten Musik Regensburg, the Skálholt Summer Concerts, the Heinrich Schütz Musikfest, Tabor's Triptyk, the WDR 3 Funkhauskonzerte, Fortepianarium in Katowice, the Michaelstein Abbey, the Varaždin Baroque Evenings, the Batzdorfer Pfingstfestspielen, the Summer Festivities of Early Music in Prague and at the Silbermann-Tage in Freiburg.
Since 2007 this versatile musician has devoted himself to historical performance practice. Concerts and CD and radio recordings with ensembles such as La Petite Bande, the Orchestre des Champs Elysées, the Hannoversche Hofkappelle, L'arpa festante, the L'Orfeo Barockorchester, Capella Leopoldina in Graz, Capriccio Stravagante, Musica Fiata, Capella de la Torre, Ars Antiqua Austria, Marini Consort Innsbruck, Weser Renaissance Bremen, Cappella Sagittariana Dresden, the United Continuo Ensemble and Il Giardino Armonico have enriched his experience in this area.