---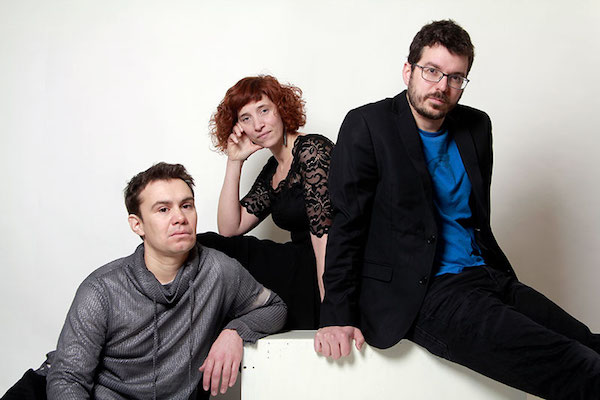 Loïs le Van
has been recognized by the main French jazz monthly Jazz Magazine as the "French discovery of the year 2014"; mostly, but not only, with respect to the album The Other Side by the Loïs le Van Sextet (the album was listed as a "Discovery" (Revelation) in Jazz Magazine and "Selected" (Élu) in the magazine Citizen Jazz). He had already distinguished himself in 2012 at the international competition "Voicingers" in Żory, Poland, where he impressed a jury consisting of the American jazz singer and pianist Patricia Barber, the Swedish jazz artist Lars Danielsson and French jazz journalist/music professional Thierry Quenum.
Having finished his studies at the Conservatory of Lyon, France, Loïs le Van continued his musical education in California, where he studied with Roger Letson. He received a Master of Jazz degree in Brussels under the tuition of David Linx. During this time he had the opportunity to benefit from the experiences of renowned musicians such as Kurt Elling, Mark Murphy or Mark Turner, during numerous internships and master classes. In addition, Diederik Wissels and Daniel Goyone guided him, influencing his approach on composition.
Playing very eclectic jazz and always keen to create something new and original, Loïs le Van founded the Loïs le Van Sextet, a band whose compositions and arrangements on flugelhorn and French horn display all the nuances of his voice. In parallel, his interest in poetry is expressed in the duo Les Yeux de Berthe, co-created with pianist Sandrine Marchetti, whose first album Feuilles et nuages combines music with the contemporary poetry of Philippe Jaccottet. Loïs le Van also performs in the duo Stilte with guitarist Aliocha Thévenet creating unusual and innovative jazz in the two albums Anti – flirt and Stilte.
As a fan of polyphonic experiments (especially as a member of the Belgian group Brussels Vocal Project, as well as the Californian band Vocal Flight, which won the Downbeat Award in 2008 and Festival de Jazz Vocal in Reno in 2007) Loïs is now the co-leader of the a cappella sextet Ego System. He also collaborated with Belgian jazz-rock band Canopée (album Aveugles Éblouis, 2013).
Amongst numerous plans for 2016, the first project to be mentioned is the recording of an album with his new quartet (Bruno Ruder, Chris Jennings and Sylvain Rifflet) for a March 2016 release. Furthermore, the album Tombés du ciel of the band Ego System will be released in March 2016. Another novelty is the creation of Odello, a voice-harp duo with harp player Delphine Latil, whose first project has been composed and arranged by Daniel Goyone.