---
Biography Three Fall with Melane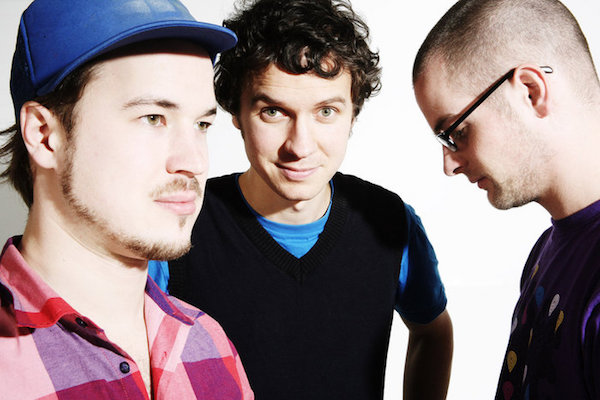 Three Fall
belongs to the most innovative sprouts of the young, German Jazz scene.
The furor which they caused in nearly all big jazz festivals, can be ascribed to the unusual Trio ensemble consisting of 2 wind instruments, and a drummer, excluding the standard bass and chord instruments.
Three Fall takes the liberty to capture from Jazz, and do only that which gives them pleasure, with the result, that their HipHop, Funk and Reggae roots are unmistakably audible. Trombone Shorty engaged this band in his preliminary program during his German tour as he found them to be "unique" and Chad Smith, the drummer from Red Hot Chili Peppers himself, ennobled their Peppers interpretations by declaring "best Red Hot Chili Peppers covers I've heard done yet…."
During the last few years, this unique music which is recorded and published by the renowned jazz label ACT, has been celebrated during concert tours through Europe, China, Russia, Egypt and Spain.
The fact that the Trio won the "Future Sounds" competition staged by the Leverkusen Jazz festival (Leverkusener Jazztage), is an acknowledgement of how electrifying their music is.
Currently, Three Fall is building bridges by incorporating, the outstanding newcomer German-Congolese Afro-Soul singer Melane Nkounkolo in their program.