---
Mario Ciaccio, Sauro Berti, Naomi Fujiya & Eccher School of Vocal Muisc
---
Biography Mario Ciaccio, Sauro Berti, Naomi Fujiya & Eccher School of Vocal Muisc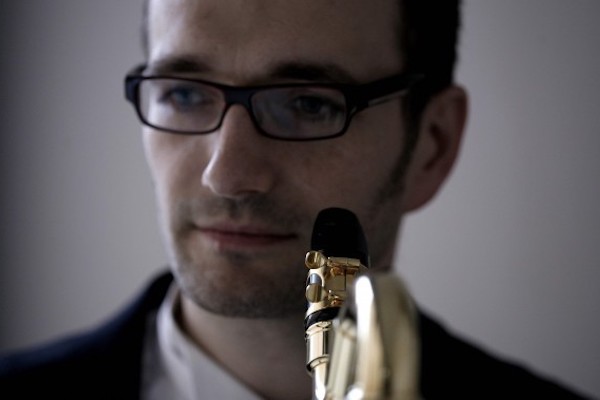 Sauro Berti
bass clarinet of the "Teatro dell'Opera di Roma," has collaborated with the most important Italian orchestras (Teatro alla Scala, Maggio Musicale Fiorentino, RAI National Orchestra), the Royal Scottish National Orchestra, the Sinfonia Finlandia Jyväskylä and the Thailand Philarmonic Orchestra. He has played under G. Prêtre, R. Chailly, M. W. Chung, R. Muti, W. Sawallisch, V. Gergiev, L. Maazel, P. Boulez, and Z. Mehta. He participated in the DVD of Mozart's "Gran Partita" under M°Muti.
He was a soloist at the Tokyo ClarinetFest2008, the last ten ClarinetFest® 2009-2018 (Porto, Austin, Los Angeles, Lincoln, Assisi, Baton Rouge, Madrid, Lawrence, Orlando, and Ostend), the 2nd Costa Rica Festival, the 1st and 2nd Peruvian Congreso Latinoamericanos, the 5th "Congreso de Madrid," the Festival Guimarães 2012, the 3rd Guatemala Festival 2013 and the "2015 China International Festival" and the "2016 Mexico Festival Musicademia." In 2009 he obtained his conducting diploma with D. Renzetti. He has published "Venti Studi per Clarinetto Basso," "Tuning" for winds (Suvini Zerboni), his version of V. Bucchi's concerto and the CDs: "Suggestions" (Edipan) and "Solo Non Solo" (Ravello Records) SB. is a D'Addario Artist and plays on Buffet Crampon Tosca instruments, Selmer mouthpieces, and Silverstein ligatures. For more information - please visit his website.
Mario Ciaccio
eclectic saxophonist and Italian conductor, has held over 250 recitals and concerts in Italy, Spain, Austria, USA, Israel, Scotland, Belgium, Taiwan, Russia and China, Iran, Cuba. Mario is a saxophone graduate with honors at the Conservatory "V. Bellini "in Palermo, Conservatory Val du Brieve (France) and " Bonporti "conservatory in Trento. He had a Master degree with honors in orchestral conducting at the "Briccialdi" Conservatory in Terni.
He has won twelve national and international competitions and has made lectures on contemporary saxophone music in various universities, including Rice University (USA), the University of Arkansas (USA), the University of Suny (USA), St. Thomas University (USA), the Taiwan Army Wind Orchestra (TW) and the Novosibisrk Conservatory of Music (Russia). He is frequently invited as a jury member in prestigious competitions including the International Competition "Adolphe Sax" The Hay les Roses, and in the conservatories of Palermo and Udine.
Mario is a passionate divulger of the saxophone, expecially of Italian original and contemporary music, evidenced by the 25 and more masterclasses he held. He was also music coordinator of the School of Music "C. Eccher "of Trento, on Winds Orchestral studies department. He is currently a saxophonist of the National Italian State Police Winds Orchestra.He has conducted the Holy Saxophone Ensemble (Taiwan), Ensemble Orizzonte (Italy), Hakka Traditional Chinese Orchestra, "Briccialdi" Symphonic Orchestra of Terni, Reno Galliera Winds Orchestra, and TaoYuan Winds Orchestra. Mario is endorser of the Selmer Saxophones Company Paris and of BG France.