---
Westminster Williamson Voices & James Jordan
---
Biography Westminster Williamson Voices & James Jordan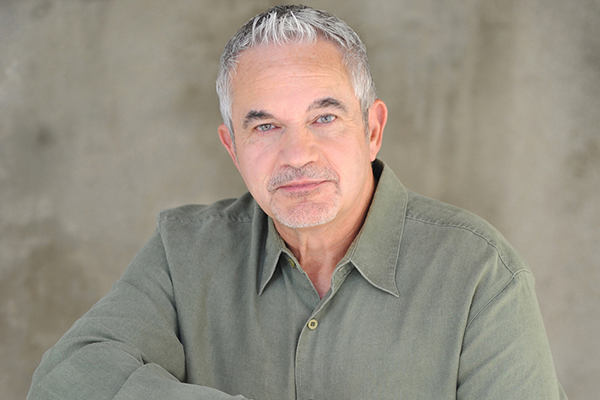 Westminster Williamson Voices
The GRAMMY®-nominated Westminster Williamson Voices, named after the founder of Westminster Choir College, John Finley Williamson, is lauded by reviewers and audiences on both sides of the Atlantic. Founded by James Jordan in 2003, the ensemble has quickly distinguished itself in the choral world for its distinctive artistry and compelling sound, recordings, educational outreach and its passionate mission to perform new music and forge close relationships with composers. Gramophone magazine has praised the Westminster Williamson Voices as an ensemble of "intimate and forceful choral artistry" with a tone that is "controlled and silken in sustained phrases as they are vibrantly sonorous in extroverted material… (singing) with a precision and finesse normally found in the best of the UK's large chamber choirs." American Record Guide praised the ensemble as "without peer." Choral Journal has described the Westminster Williamson Voices as an ensemble of "supreme artistry" and a choir that performs with "truth and precision." The choir is one of the select ensembles at Westminster Choir College in Princeton, New Jersey, a division of Rider University's Westminster College of the Arts www.rider.edu/westminster. It received a GRAMMY® nomination for its recording of Annelies by James Whitbourn in 2013. Each summer the ensemble is in residence at the Choral Institute at Oxford, one of the world's leading programmes for the education of conductors.
James Jordan
Widely acknowledged as one of the most influential conductors in America, James Jordan, through his seventeen textbooks and recordings, has brought about far-reaching pedagogical and philosophical changes not only in choral music, but also in the worlds of orchestral conducting, wind conducting, piano, and music education. The Choral Journal has described his writings as "visionary." Renowned American composer Morten Lauridsen dedicated the third movement of his Midwinter Songs to him. One of the country's leading choral artists, Dr. Jordan is Senior Conductor at Westminster Choir College of Rider University, where he conducts the Westminster Williamson Voices and the Westminster Schola Cantorum, and teaches undergraduate and graduate choral conducting. Over thirty works have been premiered by the Westminster Williamson Voices, including the works of Mantyjaarvi, Custer, Ames, Hill, Whitbourn, Henson, and Wilberg. Dr. Jordan also conducts Anam Cara (www.anamcarachoir.com), a professional choral ensemble based in Philadelphia that has received critical acclaim for its recordings. The American Record Review wrote that Anam Cara "is a choir to please the fussiest choral connoisseur" and called their inaugural recording, Innisfree, "skillful and shining," "glowing," "supremely accomplished" with a "tone that produces a wide range of effects from vocal transparency to rich, full-throated glory."
Dr. Jordan is one of the country's most prolific writers on the subjects of the philosophy of music making and choral teaching. His trilogy of books on the philosophy and spirituality of musicing—The Musician's Soul, The Musician's Walk, and The Musician's Spirit—have made a deep and profound impact upon musicians and teachers around the world. His latest projects include a new text, The Choral Rehearsal, Volume 2: Inward Bound, which deals with all aspects of score preparation, as well as a DVD, The Anatomy of Conducting, with Eugene Migliaro Corporon, conductor of the Wind Symphony and Regents Professor of Music at The University of North Texas. This DVD uses state-of-the-art animation to assist musicians in learning anatomically correct conducting technique.
Dr. Jordan is also Executive Editor of the Evoking Sound Choral Series (GIA), which now includes over seventy published works. In addition, he teaches and delivers over thirty workshops and keynote addresses each year in addition to an extensive conducting and guest- conducting schedule. Among his most recent engagements were a residency at Houston Baptist University and appearances at the North Carolina American Choral Directors Association (ACDA), Wisconsin Music Educators National Conference (MENC), Michigan ACDA, Pennsylvania/Delaware Music Teachers National Association (MTNA), Chorus America, and Arizona ACDA, as well as presentations and workshops at The University of Buffalo, The United States Army School of Music, and The Curtis Institute.