---
Biography Pablo Sáinz-Villegas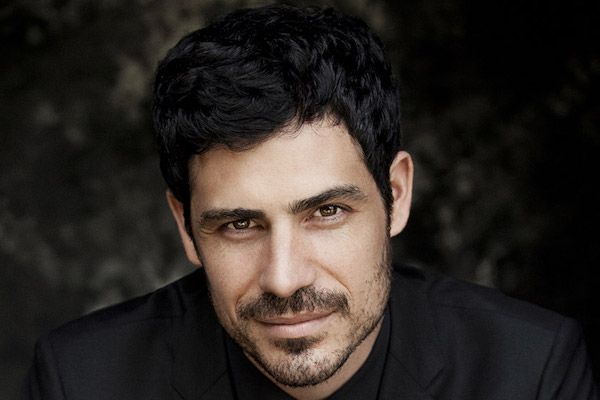 Pablo Sáinz-Villegas
has been acclaimed by the international press as the successor of Andrés Segovia and an ambassador of Spanish culture in the world. Since his debut with the New York Philharmonic under the baton of Rafael Frühbeck de Burgos at the Lincoln Center, he has played in more than 40 countries and invited to play with orchestras such as the Berlin Philharmonic, Chicago Symphony, Philharmonic of Israel, Los Angeles Philharmonic, and the National Orchestra of Spain, making him a benchmark for the symphonic guitar.
Pablo has already appeared on some of the world's most prestigious stages including Carnegie Hall in New York, the Philharmonie in Berlin, Tchaikovsky Concert Hall in Moscow, the Musikverein in Vienna or the National Arts Center in Beijing. The success of his performances translates into repeated invitations from directors such as Miguel Harth-Bedoya, Carlos Kalmar, Juanjo Mena and Alondra de la Parra. Habitual performer in concerts of institutional and business representation, he has had the privilege of playing before members of the Spanish Royal Family as well as other heads of state and international leaders.
Pablo Sáinz Villegas has recorded with the National Orchestra of Spain under the baton of Juanjo Mena the three concerts for guitar and orchestra by Joaquín Rodrigo including the popular Concierto de Aranjuez. He has also recorded for the record label Harmonia Mundi the album "Americano" which is a journey through the musical affluence of the American continent. Currently, Pablo Sáinz Villegas is an exclusive artist of SONY Classical.
A tireless promoter of development of the repertoire for Spanish classical guitar, Pablo Sáinz Villegas has made numerous world premieres among which, 'Rounds', the first composition for guitar by five-time Academy Award-winner John Williams, as well as for the composers Tomás Marco, David del Puerto and Sergio Assad.
Pablo Sáinz Villegas has accomplished an impressive collection of over 30 international awards among which include Andrés Segovia, Francisco Tárrega, and Christopher Parkening. Likewise, it has been awarded the "Galardón a las Artes Riojana" and the "Ojo Crítico" Award from Radio Nacional de España, this being the first time that this distinction has been granted to a guitarist.