---
Biography Garden Of Delight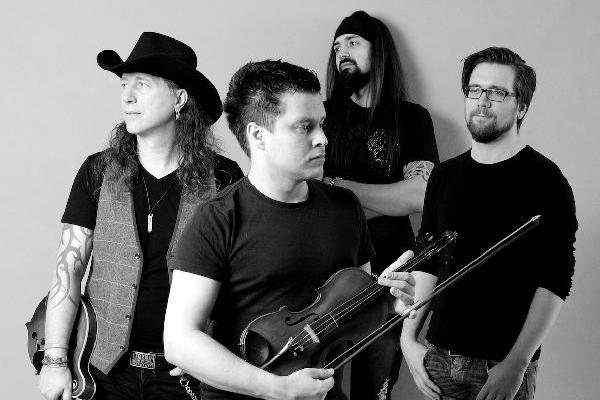 Garden Of Delight
Mehr als 30 Wochen auf Platz 1 (Whiskey Guns'n'Irish Beer ) und 2 (We Care For Us) der offiziellen Internetradiocharts! Die Sensationsband aus dem ZDF Fernsehgarten Seit 2005 in einer Hauptrolle im ersten irisch/keltischen Musical in deutscher Sprache "Finnegan und der Kobold" in ganz Deutschland zu erleben und ab August 2009 im neuen Musical von Erfolgsautor Michael M. Jung: DER ELFENPRINZ
Seit 10 Jahren tourt Michael M. Jung's Irish Folk-Rockband G. O. D. bereits durch Deutschland, Irland, Grossbritannien und Holland und spielte dabei mehr als 1400 (!) Konzerte unter anderem mit Chris de Burgh, The Kelly Family, Ayman, Rolf Stahlofen, Saltatio Mortis, Vonda Shephard, Marla Glen, Paddy Goes To Holyhead den Rodgau Monotones und vielen weiteren bekannten Künstlern. Sogar für die Tänzer von LORD OF THE DANCE spielte die Band bereits sehr erfolgreich.
Das große Plus der Band ist die unglaubliche Kreativität des Masterminds und Songwriters Michael M. Jung und die unglaubliche Live-Show des Teufelsgeigers Dominik Roesch. Gerade ist bereits das 16. Studio-Album bundesweit erschienen: Triskel Somit sind bereits mehr als 200 Songs! der Band auf CD erhältlich!
Die Band versteht es wie keine andere Band, Irisch/Keltische Musik mit anderen Genres zu verbinden. Reggae, Ska, Gothic, Metal und traditionelle Einflüsse verschmelzen zu einem Ganzen, dem unverwechselbaren G.O.D Sound! Mehr als 3,5 Stunden wird das Publikum mit einer explosiven Show aus dem Alltag gerissen.